'Virtual human' AI firm readies broadcasting students for new media
A partnership between the generative AI video company Hour One and Syracuse University's broadcasting school is preparing students for new kinds of careers in media.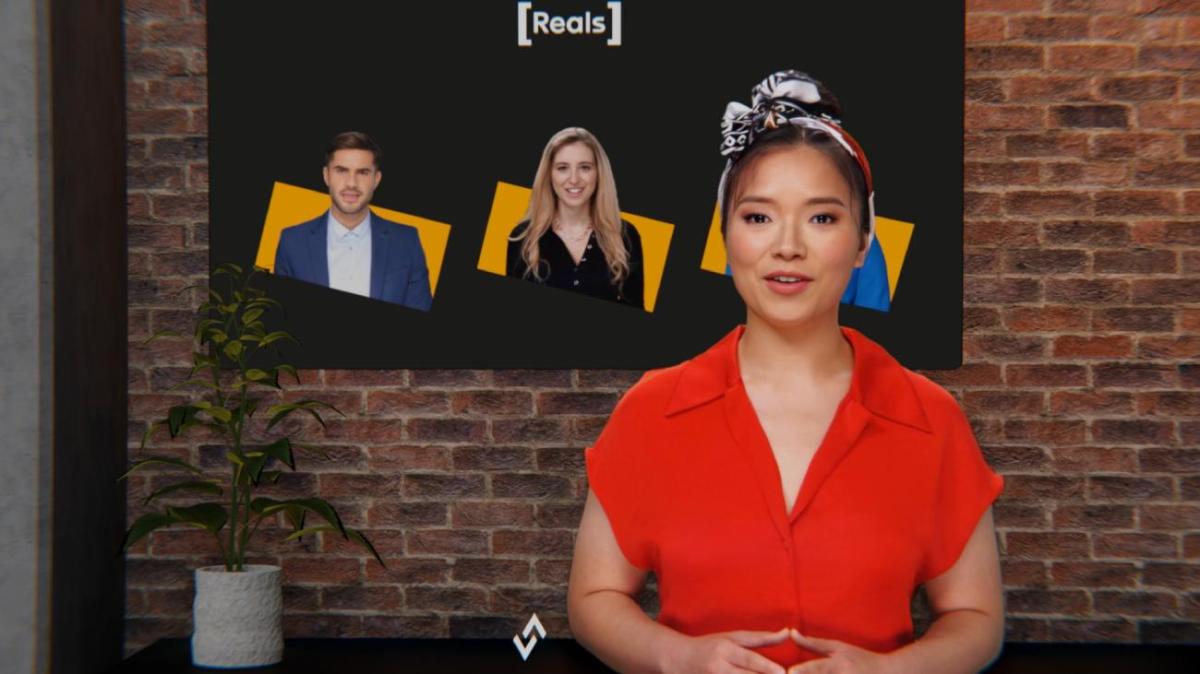 As colleges and universities contend with new ethical and practical questions posed by the arrival of the generative artificial-intelligence tool ChatGPT, yet another tool is emerging, with promises of developing video content on a large scale.
The "virtual human" and generative AI video company Hour One is promising to do for video content what tools like ChatGPT have done for text-based media. Provided a script and just a few minutes, Hour One's software can generate a video clip featuring a human-like host of the user's choosing.
Through a partnership with Syracuse University's Newhouse School, the company's leaders said they hope their tool will boost the capabilities and potential reach of students entering careers in broadcast journalism. Natalie Monbiot, Hour One's head of strategy, told EdScoop that one of AI's promises is to lower the barrier to entry for content creation.
"Our mission is to make studio-quality video creation as easy and frictionless as possible to do, which allows all kinds of organizations to get in on it," Monbiot said. "We're really targeting people who don't have production skills or coding skills or really any creative skills, but do see the value in having video, and we want to make it really easy for them to do so."
Hour One was founded four years ago, but the explosive growth of AI's capabilities has boosted the company's profile over the last six months. It claims partnerships with NBC Universal, Dreamworks Animation and the language learning company Berlitz, which Monbiot said has used its platform to create more than 20,000 videos for its on-demand curriculum.
"They tried filming all their instructors and actors and they found it completely unfeasible," she said. "Even if you do have the resources and you're prepared to invest the resources, it's just unmanageable to be able to create the consistency of video in a way that's turnkey, manageable, editable."
Hour One was this year one of three recipients of the National Association of Broadcasters' annual innovation challenge, for promising to "remove friction" from the process of generating video content at local news stations. Through its partnership with Newhouse, Monbiot said, Hour One is hoping to shape "the future of broadcast journalism."
One Syracuse University senior, Teagan Brown, told EdScoop she's looking forward to creating "AI Teagan," a virtual version of herself that she hopes will push journalism into new territory. Monbiot said that creating AI Teagan will only require a regular high definition camera and Brown's cooperation. She'll then join the roster of dozens of other AI presenters in Hour One's catalog, which are also based on real people.
"I think it's important to do this," Brown said. "Somebody always has to be the first, somebody has to step in and try this and take that risk. I came into journalism because I didn't want to be the super traditional journalist because let's face it, the world of news is dying the way we do it right now."
Brown said she'll start her career as a broadcaster this summer at an NBC affiliate in Myrtle Beach, South Carolina. She said her future employer doesn't know about AI Teagan yet and that she hasn't worked out all the details of how she'll use it, but that as an active TikTok user, she's excited to see how AI might expand her reach as a journalist and media personality.
Brown said she can already create content in English and French, but her AI on Hour One will be fluent in more than 60 languages. Brown said she's sensitive to the ethical considerations of AI-use in news media, though, such as the potential for making a mistake and further eroding the public's trust in the media.
Others are already working as AI presenters, like the futurist and speaker Ian Beacraft, whose AI likeness serves as a "virtual anchor" for the cryptocurrency news outlet DeFiance Media. But where higher education is concerned, Monbiot said, Hour One's mission is to support students like Brown as they build careers in a new world of media.
"We're providing a tool to distinguish herself and give her another tool to make her mark on the world," she said.