IBM makes $3M donation to Rochester Institute of Technology's cyber range
The in-kind gift of software and services will allow RIT to outfit its cyber range with video walls, advanced endpoint detection tools and other high-end features.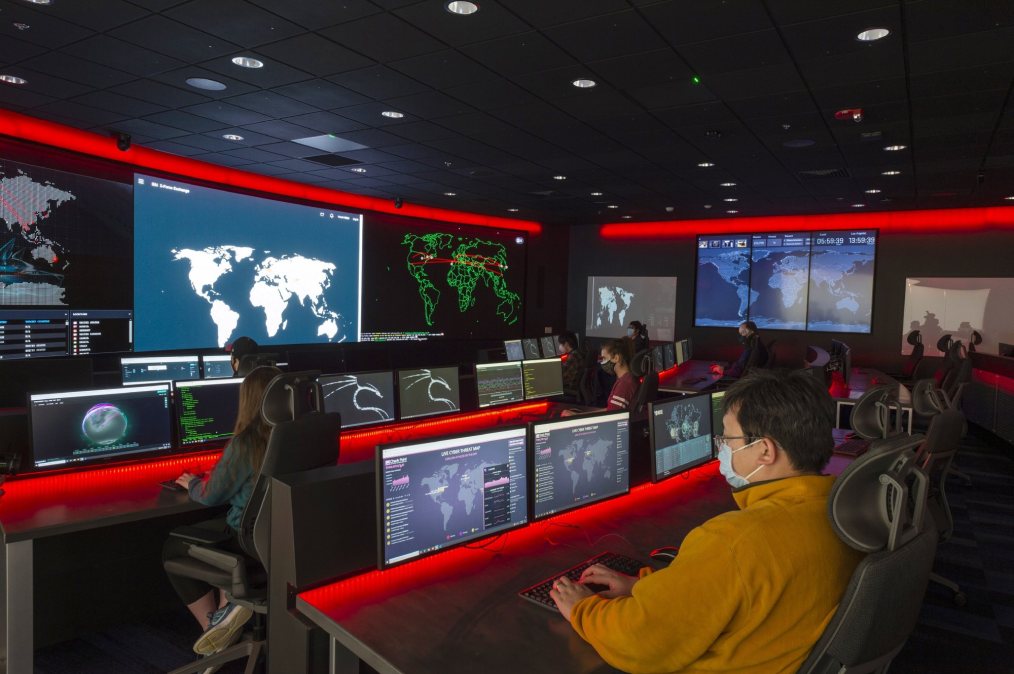 The Rochester Institute of Technology on Wednesday announced a $3.3 million in-kind gift from IBM to enhance the capabilities and workforce development programs at the Upstate New York school's cyber range.
The donation, which will take the form of software, IBM's consulting services and access to curriculum and software licenses, will help RIT build out its Global Cybersecurity Institute. It will also allow the school model its cyber range after an IBM site in Cambridge, Massachusetts, that offers the computing giant's customers to practice their cybersecurity skills in lifelike simulations of ransomware and other cyberattacks.
The Cambridge facility is designed to represent a high-end security operations center, including video walls with ultra-high-definition screens, a control room and electrostatic glass walls, with the capability to simulate 5,000 virtual endpoints. While many universities have opened cyber ranges in recent years, RIT's will become the first to license this design, which the school hopes will broaden its appeal to research organizations and corporations looking to grow their cybersecurity teams.
"The work RIT is doing to equip future generations of cybersecurity talent is a critical facet of meeting growing demand in our field," Heather Ricciuto, manager of IBM Security's academic and talent program, said in a press release.
With the IBM products being donated, including the company's threat detection, event management and data mapping, RIT officials said the cyber range will also be able to create scenarios in which participants "face off against advanced persistent threats seeking to steal valuable information and wreak havoc," such as a malware attack against a hospital during a natural disaster.
"These experiences will be varied and customized, so participants will never know exactly what to expect — just like real life," Justin Pelletier, the RIT cyber range's director, said in the press release.
IBM will also become the main sponsor of a penetration-testing competition RIT hosts annually for college students. The most recent edition of the event, held in January, pitted teams from 15 universities around the world against each other to find the weak points in a fabricated network. For the first time in the contest's six-year history, RIT's team won.