Penn State president denounces 'Zoom bombing' of Black Caucus
The university is encouraging improved security practices after uninvited users crashed a virtual student meeting with offensive imagery and language.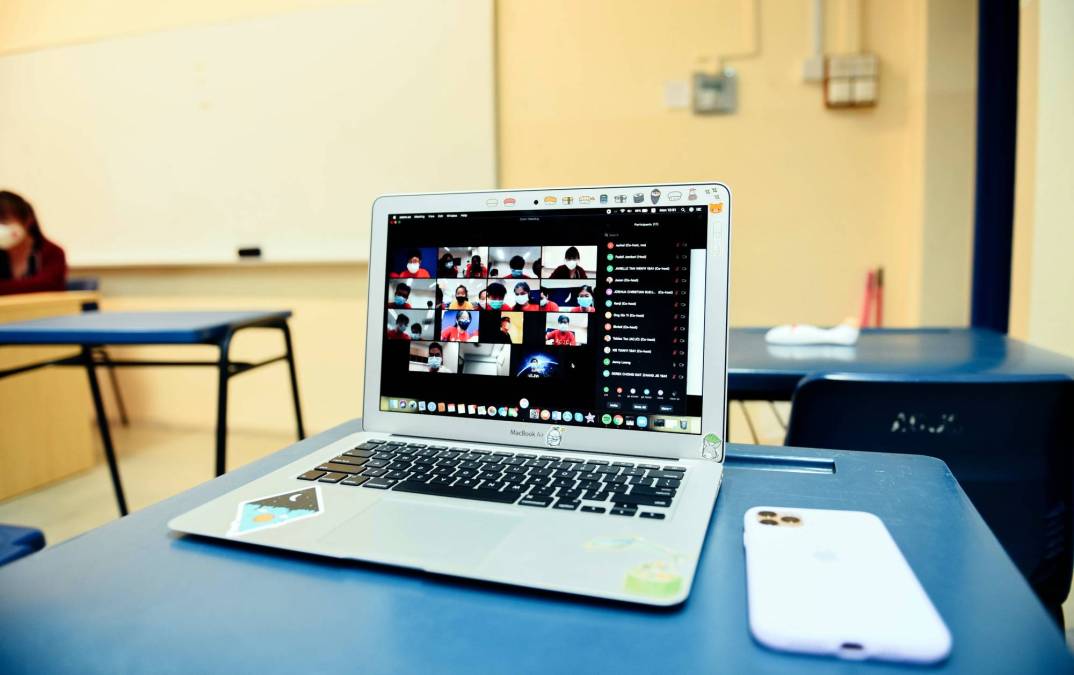 After more than 50 uninvited users infiltrated a virtual meeting of the Penn State University Black Caucus, the university is encouraging student organizations, professors and others to require authentication on their videoconferencing applications.
The incident, which occurred last week, allegedly involved 51 unwanted users "Zoom bombing" the meeting room during the event, filling the chat with "anti-Semitic and white supremacist language," the Daily Collegian reported. In addition, the users directed numerous racist and homophobic slurs at the organization's executive board members, according to a statement from the organization.
Some uninvited users also reportedly screamed into their microphones, played loud music and exposed themselves, the statement said. Caucus members responded by reporting and removing each intruder and contacted the university's administration immediately after.
"The recently reported 'Zoom bombings' of various meetings and lectures … is beyond disgusting and sadly another reminder of the ongoing work that must continue if we are to end incidents motivated by hate," Penn State University President Eric Barron said in a statement released Saturday. "Please know that university leadership continues to stand in solidarity with you and all individuals who are victims of hate and prejudice as we publicly denounce these disgusting attacks and diligently pursue ways to find and hold accountable the perpetrators."
Barron said the incident was referred to police, as well as to Zoom, for further investigation.
The university's program coordinator for engagement programs told Onward State that the university is encouraging student organizations to make their virtual meetings and events more secure. Specifically, the university recommended limiting Zoom meetings to users with psu.edu email addresses, requiring additional authentication and auto-recording and auto-saving chat logs to create a record of any future incidents.
"This coordinated, hateful attack is also not isolated," the statement from the Black Caucus said. "This country has failed us systematically, resulting in racial injustices in every sector of life. Throughout the nation, and here in Central Pennsylvania, we have seen a rise in recent years of hate crimes and hate-driven radicalization that have resulted in hostility, harm and violence toward Black and brown people."
The attack comes months after the university denounced the police murder of George Floyd in Minneapolis, which Barron called at the time a "heart-breaking reality," reaffirming the institution's "commitment to disrupting hate, bias and racism whenever and wherever we encounter it, and to creating the most inclusive and diverse community that we possibly can."
"While we are glad to see long-awaited progress on this front, it is not enough," the recent Black Caucus statement reads. "We call on the university to continue to use its full resources in holding these attackers accountable. We also implore Penn State to invest in programming, educational opportunities and research to combat anti-Blackness comprehensively."
The incidents at Penn State are not the first example of Zoom bombing in recent memory. Early in the coronavirus pandemic, which forced nearly all students across the country to quickly pivot to online learning, the FBI warned of the trend on the video conferencing platform. Zoom responded by making screen-sharing settings for calls on education accounts to be "host-only" by default and turned on its waiting room feature by default.