Penn State events 'Zoom bombed' again, this time by lone racist intruder
Following a disruption to a Black Caucus event last month, two diversity events were this week interrupted by a man, who claimed to be a police officer, spewing "hate-filled words."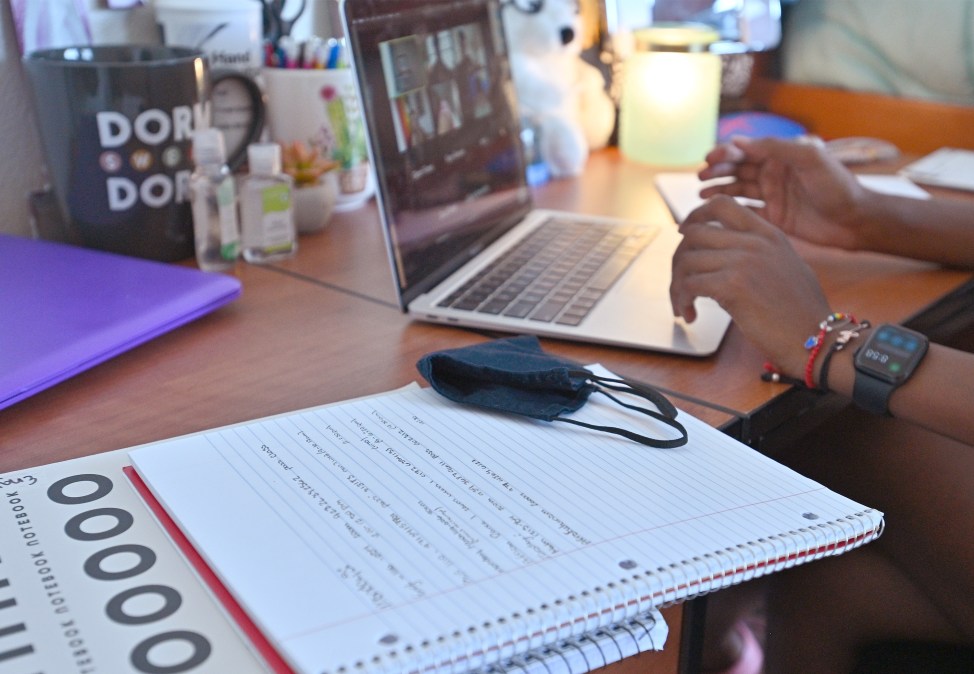 University police at Pennsylvania State University are investigating two new "Zoom bombings" of online events this week, the latest in a string of "racially motivated acts."
In a notice posted to the university's website on Tuesday, administrators explained the incidents were connected to diversity events held by its Brandywine and University Park campuses.
The university's Brandywine campus hosted a one-hour event for Black History Month on Monday called "Black Excellence in Africa and the Diaspora" that reviewed contributions of several Black people throughout history. The university did not share what the Zoom bomber said after intruding the events.
"These vile activities are reprehensible and the disruption and trauma they create is inexcusable," Penn State President Eric Barron said in the university notice. "We must continue to stand strong together against these appalling incidents and show that our community will not tolerate the hate-filled words and actions of those who hide behind the anonymity of a computer screen. These are criminal activities and, if found, we will hold the perpetrators responsible."
According to the university, a criminal investigation is underway to identify "the suspect" in both incidents, who depicted himself as a police officer, "displaying what appears to be a firearm." The university also noted that "evidence indicates the incidents were racially motivated."
Zoom bombing has become more common as more universities and business organizations have used the video conferencing platform during the pandemic. More than 50 people crashed a meeting of Penn State's Black Caucus last month, shouting "anti-Semitic and white supremacist language," outlets later reported.
Following the most recent incident, Penn State advised event organizers to secure their events against such incidents by controlling how participants can enter their meetings, requiring passwords or using the software's waiting room function.