Penn State grad develops snow plow optimization tool
The university says it plans to use the software this year as it forms snow removal plans.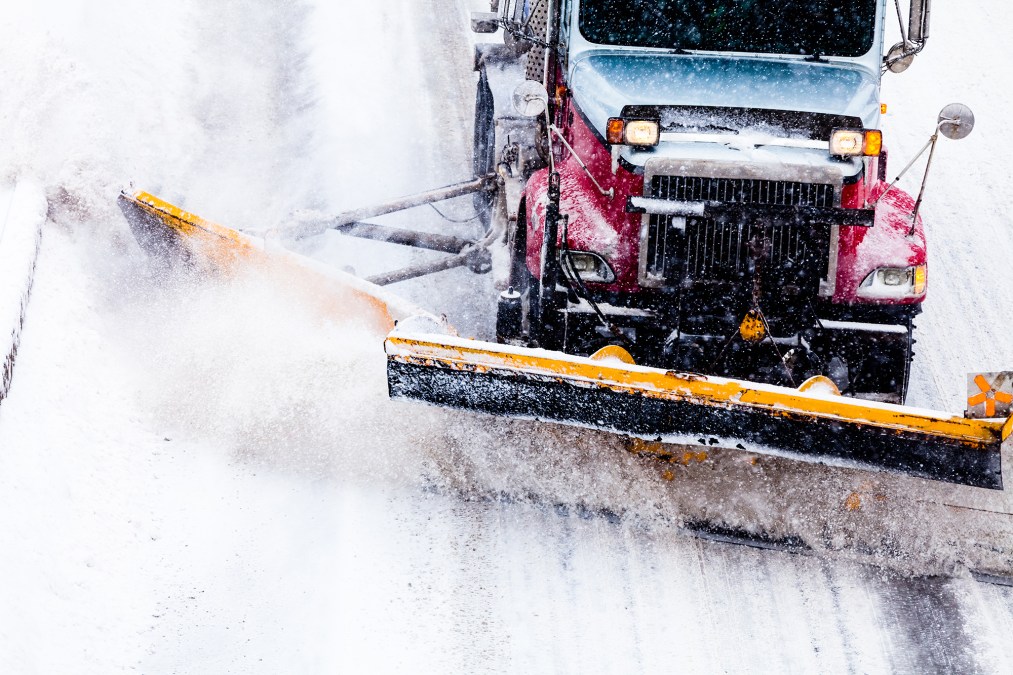 For the fourth time since 2010, Penn State's University Park campus called for a snow day and canceled class, but thanks to new software, roads may be open before long.
Achal Goel, a recent industrial engineering graduate at Penn State, developed software to more efficiently clear roads, walkways, and parking lots on Penn State's campus.
The program was written in Visual Basic for Applications as part of Goel's master's program and was given the name "Real-time Optimization for Adaptive Removal of Snow," or ROARS for short. The school said the name is fitting for the home of the Nittany Lions — Penn State's mascot. ROARS is now being used by Penn State's Office of the Physical Plant, or OPP, to map out efficient ways to clear snow on campus.
The program uses variables entered into an Excel spreadsheet such as the number and types of trucks available, the number of staff working, and the amount of snow expected, to generate a snow removal plan — all within roughly 12 seconds, Goel said. The program tells the user how to allocate available equipment and personnel to plowing areas, and predicts the time it will take to clear snow and the cost of the operation.
"Then there is a button in Excel which when clicked generates a detailed report," Goel said. "It is designed in such a way that any person with minimal knowledge of Excel or any software can use it. A user only needs to know how to open an Excel file."
Before this program, Goel said, the usual method of clearing snow was based on looking at the available equipment and what had worked in the past, but it didn't involve an analytical evaluation of the data.
Data analytics to optimize workflow and streamline service is not limited to use with snow plows. Similar to Penn State's snow removal optimization software, the hospitality service industry has turned to service optimization software to improve efficiency and customer satisfaction. Amadeus, a workflow optimization company, for example, is used in about 80 percent of hotels on the Las Vegas strip, according to the company.
However, according to Vittal Prabhu, a Penn State professor and director of the university's Service Enterprise Engineering Initiative, data analytics software should be used more broadly. "There are many under-engineered services which can benefit from applying an engineering approach," Prabhu said.
Although various industries use similar efficiency programs, Goel said the biggest challenge in making his software was not having a similar tool for baseline comparison, forcing him to build his design from scratch. Goel said it took him almost a year to build and troubleshoot his software. ROARS was under development for much of last year's snow season, according to Penn State.
Nadine Davitt, supervisor of solid waste and labor operations with OPP, said in a campus announcement that she expects to use ROARS to assist in her office's decision-making this year.