Public sector tech leader Steve Harris heads to Ellucian after 23 years at Dell
After more than 20 years at Dell Technologies, Steve Harris will join Ellucian's executive leadership team to lead its revenue generation operations.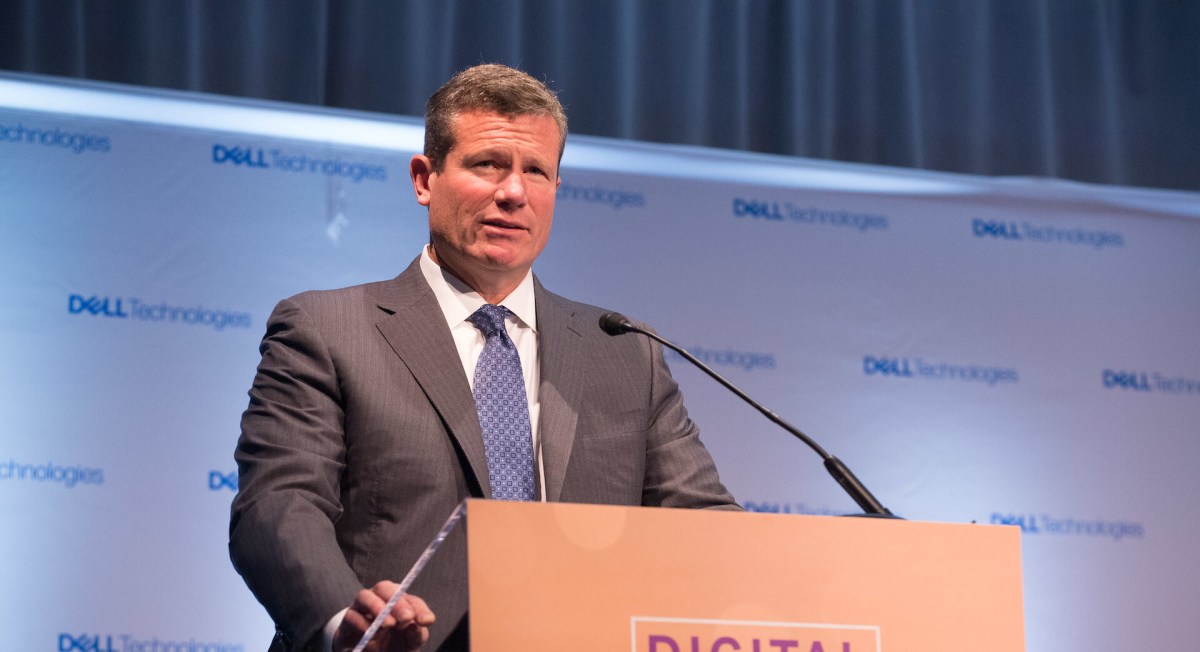 Steve Harris, a top executive at Dell Technologies, is leaving the company to join the educational technology firm Ellucian as its chief revenue officer, he told Scoop News Group on Thursday.
Harris will join Ellucian after more than 20 years at Dell Technologies, most recently as its senior vice president and general manager of public sector, where he oversaw the company's portfolio of solutions, systems and software products in use across the U.S. federal government, state and local agencies, higher education institutions, K-12 districts and health care systems. He oversaw a strategic shift in how the company approaches the public sector, shifting its focus from being primarily a hardware provider to supporting organizations' overall IT modernization efforts and providing more cloud-based services. He's also credited with leading the company's federal team through a 2016 merger of Dell and EMC.
When he starts in his new role on May 21, Harris will lead Ellucian's revenue generation, reporting directly to Ellucian's chief executive, Laura Ipsen.
"I am thrilled to join Ellucian at this pivotal moment for higher education," Harris said. "Having served the education sector for most of my career, I am acutely aware of the challenges facing many institutions, as well as the opportunities that result from implementing a modern technology strategy. I look forward to working with the entire Ellucian team to lead higher education's digital transformation in support of improved user experiences and student outcomes."
In addition to revenue generation and performance at Ellucian, Harris will also be responsible for the company's strategic go-to-market plans and expanding efforts to capture new business and global partnership opportunities.
Harris joins Ellucian, which counts among its customers more than 2,700 higher education institutions serving more than 26 million students, as the company continues expansion beyond its flagship enterprise resource planning and student information systems products and into fast-growing markets like analytics and automation software. Last month, the company introduced "Experience," an extendable single sign-on platform designed to serve as a development platform that can be integrated with other Ellucian products or third-party edtech software.
"With more than two decades of leadership at Dell in public sector in U.S. and global markets, Steve brings a strong background in digital transformation from edge to the core and cloud, ideally suited for Ellucian's rapid growth and the goals of our customers," Ipsen, Ellucian's CEO, said in the announcement. "Steve's personal passion for higher education, expertise in cultivating deep customer and partner relationships and a reputation for creating high-performing, diverse sales cultures made him the ideal leader for Ellucian."
According to an internal Dell announcement, Harris will be replaced by Jim Kelly, the company's vice president for defense and intelligence.
"It was an incredible honor to work at Dell for 23 years, and a privilege to serve and support our most valued customers, the U.S. public sector," Harris said.
Harris is a winner of numerous FedScoop 50 awards and was recognized in 2020 on FedScoop's Best Bosses in Federal IT list.