Universities, professors to take spotlight at SXSW EDU 2020
From AI to blockchain, student experience to student data, education leaders head to Austin, Texas, this March to uncover the latest innovations.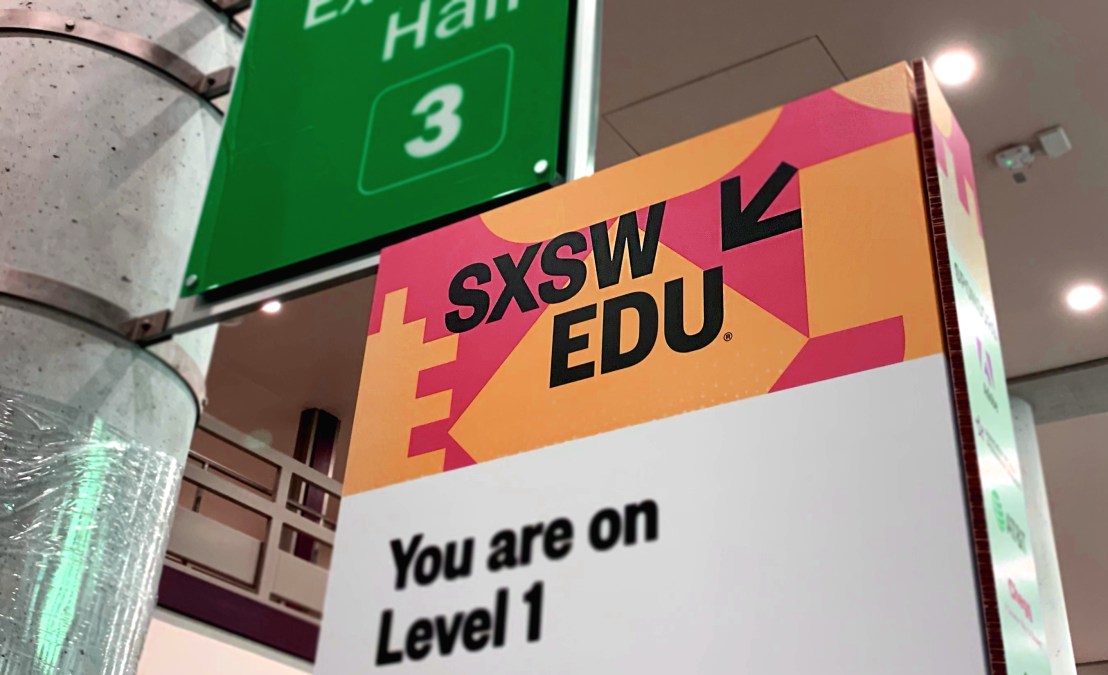 The South by Southwest conference in Austin, Texas, has regularly been home to film premieres, concerts and big technology announcements — and now, for the tenth year, the SXSW brand will hold its annual EDU conference, from March 9 through March 12.
The conference will include programming catered to K-12 and higher education leaders, including a session presented by EdScoop called "Unifying Student Experience Around Emerging Tech." Three education leaders — Paige Francis, CIO of University of Tulsa; Karen Fuller, director of network infrastructure and communications at the Cypress-Fairbanks Independent School District in Harris County, Texas and Leebrian Gaskins, CIO at University of Houston-Clear Lake — will discuss student experience, from kindergarten classrooms up to the first time students step on a university campus. In particular, the session will focus on emerging technologies like artificial intelligence and blockchain.
In a keynote on March 10, venture capitalist Ted Dintersmith and author Ken Robinson will join NBC News correspondent Rehema Ellis to discuss "revolutionizing education from the ground up." The session will introduce the "Boundless" platform, software designed to facilitate collaboration among educators.
In another session, the associate director of the Siebel Center for Design at the University of Illinois at Urbana-Champaign will talk about what it takes to create a human-centered university. Also during the conference, A Texas A&M University student and professors will examine inclusion and higher education, and highlight the work of Aggie ACHIEVE — the university's residential postsecondary program to prepare students with intellectual or developmental disabilities for employment.
The closing keynote on March 12 is scheduled to include professors from Stanford University, Indiana University and the University of Texas at Austin, who will discuss the future of educational research.
At SXSW Interactive, from March 14 through March 16, Texas A&M will host several days of events at Fleming's — an Austin restaurant — where the university says it will offer perspectives on "the university's research, innovative problem-solving ideas and its global impact." The university is calling the multi-day event "Space Lab." Nine Texas A&M researchers will speak alongside 9 other panelists over the course of five sessions at the Space Lab.
Outside of the restaurant, Texas A&M will display a Mars rover prototype on loan from NASA's Mission Control Space Services out front. In addition to the sessions and Rover display, Space Lab will host a live recording of the "You're the Expert" comedy podcast with host Chris Duffy.
Space Lab is Texas A&M University's fourth edition of an activation at SXSW. Commonly hosted by big name brands like Uber, Mashable, Facebook and CNN, SXSW activations are ways for companies, cities and institutions like Texas A&M to tap into what's happening in Austin during the conference. The events are traditionally unaffiliated with SXSW in most cases, but happen just blocks away from the official conference and festival.
Editor's note: This story was updated February 27, 2020, to reflect the addition of Leebrian Gaskins, CIO at University of Houston-Clear Lake to EdScoop's SXSW EDU panel.