Tariffs on China limit students' access to technology, warn educators
Edtech companies say they must raise prices to stay profitable, which schools say is forcing them to cut back on critical resources for students.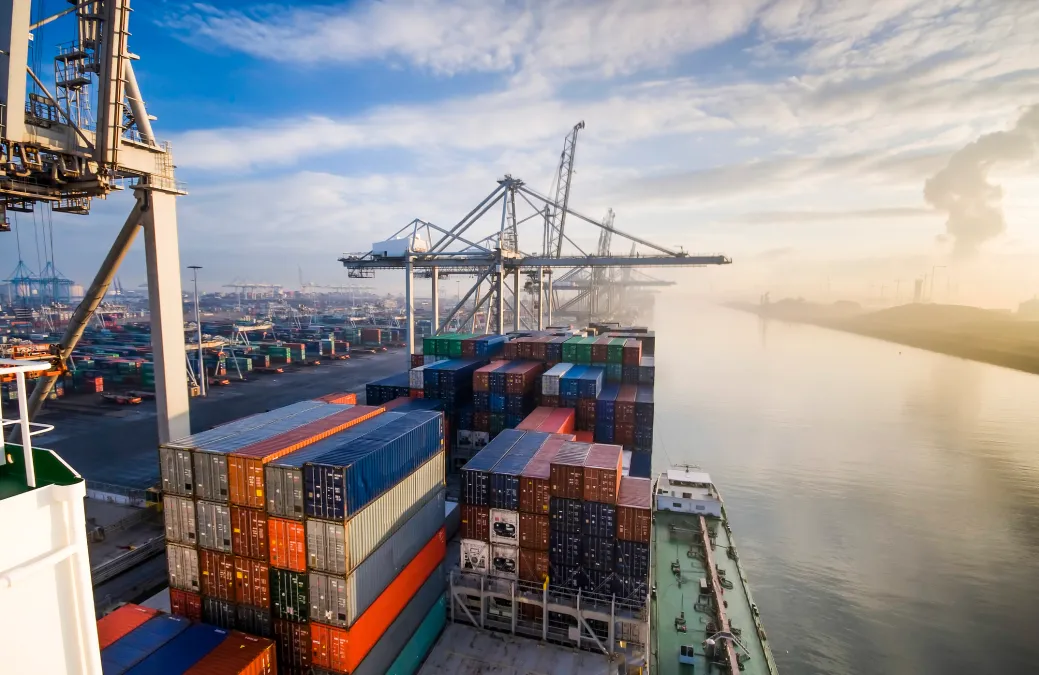 Washington's tariffs on China are limiting students' access to technology, school officials and edtech companies have warned.
They joined a chorus of opposition to the tariffs that has echoed through D.C. this week, where the U.S. Trade Representative's Office is holding public hearings over President Trump's proposed tariff extension. The proposal, which President Trump announced on May 10, would extend tariffs to $300 billion in Chinese goods. Company representatives and lobbyists, fearing the extension would hurt business interests, have flooded the city to testify.
From Wisconsin, Diane Doersch, the chief technology and information officer for the Green Bay Area public school district, has watched the proceedings. She's one of several educators who told EdScoop that amid the rising political tensions surrounding the U.S.-China trade war, consequences for students have been overlooked.
"Our kids are being impacted. And I'm not sure if that is being considered when people are thinking about tariffs and enacting them," she said.
Doersch said Green Bay schools began to brace for the financial impact of the tariffs when President Trump first announced them last July. The first blow landed in September, when the district received a notice from its internet provider. There was a new administrative fee, the notice said, in part "to recover costs associated with tariffs."
Green Bay, like many public school districts, receives heavy discounts on internet and telecommunications services through the government's E-rate program. But its E-rate funding for the year had already been set — meaning that this added cost for service now fell on the district. The district was left paying $70,000 out of pocket.
This is why institutions like public schools and libraries are particularly vulnerable to tariff hikes, Doersch said. With fixed budgets and sluggish bureaucratic processes, public schools struggle to respond in time to sudden jumps in prices. Students face the consequences.
Playing it cool
For the Green Bay district, those consequences have been extensive. Doersch and her colleague, Joshua Patchak, Green Bay's executive director of technology, said that most of Green Bay's tech vendors have upped prices since last July, straining the district's fixed — and already decreasing — technology budget.
"Initially, manufacturers were trying to play it cool. They said, 'Yeah, we'll get past this, the tariffs will be gone before we're forced to increase our prices, or we're not impacted by the price increase for this particular technicality,'" Patchak said. "But as the year has progressed, we've seen a lot of those vendors come around to the point where their prices are going up."
Patchak said that the tariffs impacted nearly all of the technology the district purchases — laptops, monitors, display technology, Wi-Fi routers, and even service providers who rely on products manufactured in China to do their work. He said most prices from the district's vendors rose by 10 percent, and in some cases they rose 15 percent.
The price increases are so widespread among technology providers because they come as a result of tariffs on key electronics and machine components — such as circuit boards, electric conductors, and batteries — that are often exported from China and then assembled domestically. In many cases, there are no alternative sources for the goods.
"We've had to eat up so many of these costs," Doersch said. "It's meaning less product in the classroom, less updated technology."
Her district reduced the amount of equipment it purchased as a result, and delayed needed updates. Doersch said she was unable to replace outdated desktop monitors in several high school computer labs because of tariff-related price increases. Tech installations that the district usually schedules for the summer, to avoid disrupting classes, had to be pushed into the fall.
Price hikes
Decreasing sales have, in turn, been a blow to the edtech sector. Andrew "Bunnie" Huang, the co-founder and head of operations and technology at Chibitronics, an edtech company that makes circuits for classrooms, told EdScoop that the company has scrambled to cut costs since the tariffs launched last year. Chibitronics slashed its marketing budget, dropped out of conferences, and cancelled plans to invest in its education programs in order to keep its prices down and stay afloat.
But price hikes for Chibitronics' products, which require basic electronics parts only manufactured in China, were inevitable. The result was a clear dip in sales from its clients — many of which are school districts like Green Bay.
Huang said this is particularly frustrating for the company because Chibitronics' central focus is to make technology more accessible. Its circuits and coding kits are designed for use in arts and crafts, in the hopes of engaging a more diverse range of students. He said the tariffs have set off a domino effect that directly undercuts this goal, harming students with more limited access to STEM education.
"The issue is that you're doing a pretty broad-based cut of the availability of these items to a really large group of people. And there is no substitute for this, unfortunately. There is no other place in the world that makes a lot of the primitives that you need to learn these skills," he said.
Other edtech companies have raised similar alarms. In a public comment to the U.S. Trade Representative last August, the K-12 STEM learning company Pitsco Education, which says its products are used in 17,000 classrooms around the U.S., noted the tariffs included products used strictly for academic purposes, which are usually exempt from import taxes.
"Tariffs as high as 25 percent would force us to spend millions of dollars every year in customs duties—costs that would have to be passed along to schools, teachers, and students," the company wrote.
New York-based science education company Ward's Science estimated in a comment to USTR last September that the tariffs would cause "tens of thousands of students" to lose access to learning materials.
"The tariffs, while aimed at protecting current product innovations, are likely to limit the development of the next wave of innovative products by limiting access to hands on science education materials needed to inspire the next generation of inventors," the company wrote.
Round two
The tariff extension hanging in the balance this week has provoked additional outcry from educators. The proposal would extend tariffs to virtually all Chinese goods that have so far escaped duties, including a tariff on books that Fordham University professor Albert Greco told EdScoop is the first tariff on book importations in modern U.S. history.
D.C. Public Library's director of public services, Kim Zablud, testified before USTR on the tariffs Wednesday, along with 47 others. She argued against the tariffs on books and book components, specifically, arguing that they threaten accessible learning.
Zablud told EdScoop that the proposed 25 percent tariff on books would be a serious shock to the library's budget, which, like those of public school districts, is set well in advance. D.C. residents would feel a direct impact as a result, she said.
"When we have to absorb more cost in the book budget, the only way to manage it is to buy less books. And when we buy less books, people in the District read less," she said, citing the library's own metrics. "So absorbing a 25 percent hit would be huge for us."
The proposal will also add tariffs to other key academic goods, such as telescopes, scientific recording instruments, and cameras.
For Huang, these latest escalations in the trade war have pushed the edtech industry to a tipping point.
"The first round, most people were like, 'Phew, just dodged that one.' This next one, there's no dodging. We're all just going to take a bullet. And then we'll see what happens," Huang said.
For now, both Chibitronics and the Green Bay schools are buying time. Though President Trump raised tariffs on China last month, the effect has not yet trickled down the supply chain. Chibitronics, Huang said, is burning off its inventory. In Green Bay, Doersch said, vendors have kept prices steady so far. The district is preparing for the fall as best they can, bracing for the eventual impact.