Temple U. takes Pride course virtual with social media campaign
The pandemic forced New York City to cancel its Pride parade, but Temple students are still participating online in hopes of reaching a wider audience.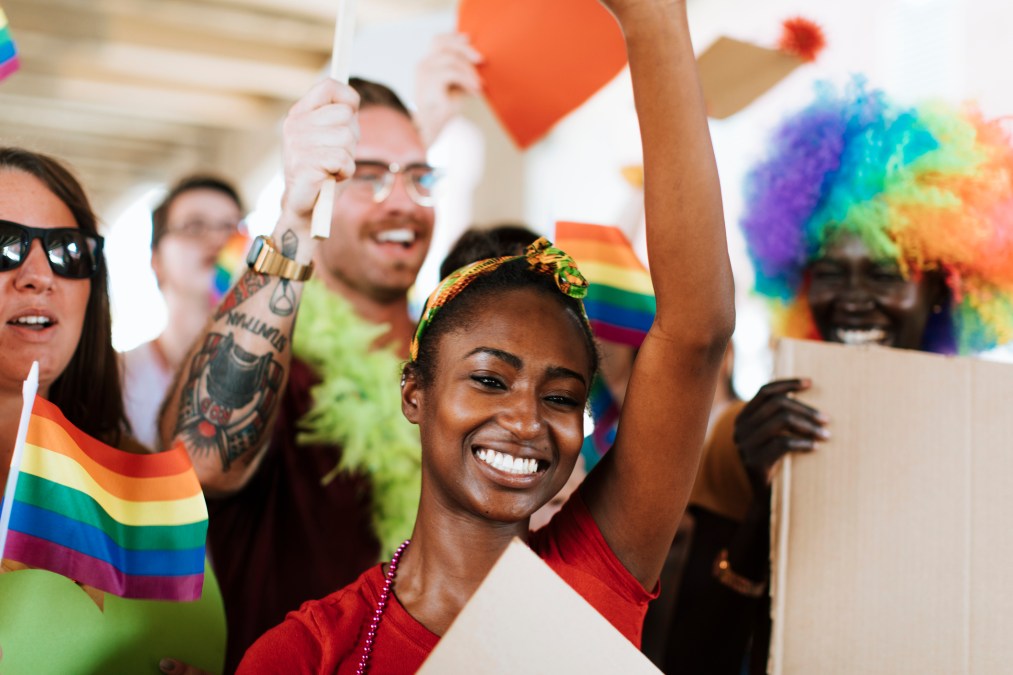 An LGBTQ Pride course at Temple University will be taught virtually for the first time this year — and with it, students will run a social media campaign celebrating the movement's history.
Students who take the course will receive internship credit and professional field experience. The course, which began in March, traditionally leads up to student attendance at the New York City Pride parade in June, but this year is different.
This year's event was to be the 50-year anniversary of the first Pride parade on June 28, 1970, which marked the one-year anniversary of the Stonewall Riots in Greenwich Village that had helped kick-start the gay liberation movement. But New York City cancelled its Pride parade in April due to concerns with the coronavirus pandemic.
"When NYC officials decided to cancel Pride due to COVID-19, we were given the opportunity to lead the digital pride campaign and be the bridge between NYC Pride and Temple University," Bleu Acosta, a Temple student, told Temple Now.
Though this year's in-person parade was canceled, students attending the virtual course at Temple University have launched a digital campaign to celebrate online. Students will use social media to share historical perspectives on gay history and spread awareness, using the NYC Pride 2020 slogan "The Future Is…" Students are encouraging people to participate virtually by posting pictures of themselves alongside a caption that explains the future of Pride.
"This campaign is important to us because it allows us to use our skills to support and be allies to the LGBTQIA+ community," said Sydnee Carter, a NYC Pride intern and Temple student. "This program helps students gain a deeper understanding and the true importance of what Pride is and how it is vital to the acceptance, love and equality of all people."
Scott Gratson, the course's professor, said that while students won't get to march this year, there's a silver lining to a worldwide virtual celebration like this one.
"Marching next to my students, alumni and faculty members all wearing the Temple Pride shirt … that's a really moving event for us all," Gratson said. "Think about the kids in rural, conservative communities. They may not be allowed to come out to any Pride event, but now that we're going digital, we can reach a larger audience like never before."