UCF students to go behind the scenes of live NASA asteroid mission
University of Central Florida students will get a chance to learn about space exploration and research when they observe NASA's OSIRIS-REx mission, which will attempt to collect a sample from an asteroid in October.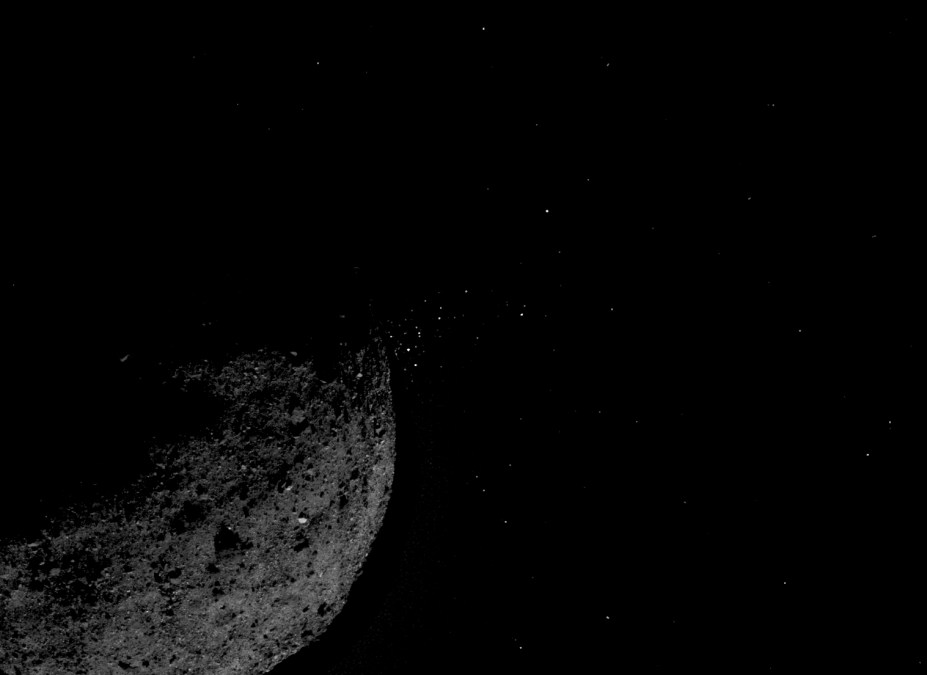 Students at the University of Central Florida have the opportunity to observe a historic NASA mission and get an inside look at what it takes conduct research in space through a virtual class this semester.
Students enrolled in the university's Comets, Asteroids and Meteorites class this semester will get a behind-the-scenes look at NASA's OSIRIS-REx mission — which will attempt to collect a sample from the asteroid Bennu, which orbits the Sun in the asteroid belt between Mars and Jupiter. The class will provide students an opportunity to learn about concepts like data collection and exploration in space and to learn about what it takes to be a part of a NASA mission, including how scientists collaborate, argue and resolve disagreements, according to UCF physics professor Humberto Campins, a member of the NASA team tasked with recovering the asteroid sample.
The Origins, Spectral Interpretation, Resource Identification, Security-Regolith Explorer, or OSIRIS-REx, mission was launched in September 2016 and the spacecraft reached Bennu in 2018. Now NASA scientists are getting ready to collect an asteroid sample in October.
The mission, if successful, will help scientists better understand how planets formed and how life began in the solar system, according to NASA. Data will also help scientists understand the nature of asteroids that could potentially hit Earth. (Bennu has a 1-in-2,700 chance of hitting Earth between 2175 and 2199, according to NASA.)
Although teaching during the pandemic has brought about challenges for professors and students, Campins said this class creates a unique opportunity for students to immerse themselves in a real space mission and gain important insight into the realities of space exploration and research.
"Because I can teach remotely [during the pandemic], it provided me a golden opportunity for my students to live a NASA mission with me," Campins said in a press release. "They'll get to hear about it all."
Students will hear about the mission in real time, analyze data collected by the spacecraft and discuss peer-reviewed papers on the observations the spacecraft has made so far. They will also get to go on a virtual tour of mission control, which is not open to the public.
"My students are going to be among the first who will get to digest and discuss what we are publishing," Campins said. "For scientists, it doesn't get better than this and I hope my students get a taste for it and continue to pursue it."