U. Illinois loans devices, Wi-Fi hotspots for early childhood therapy
With face-to-face meetings restricted, the university has expanded early-intervention programs so therapy can continue during the pandemic.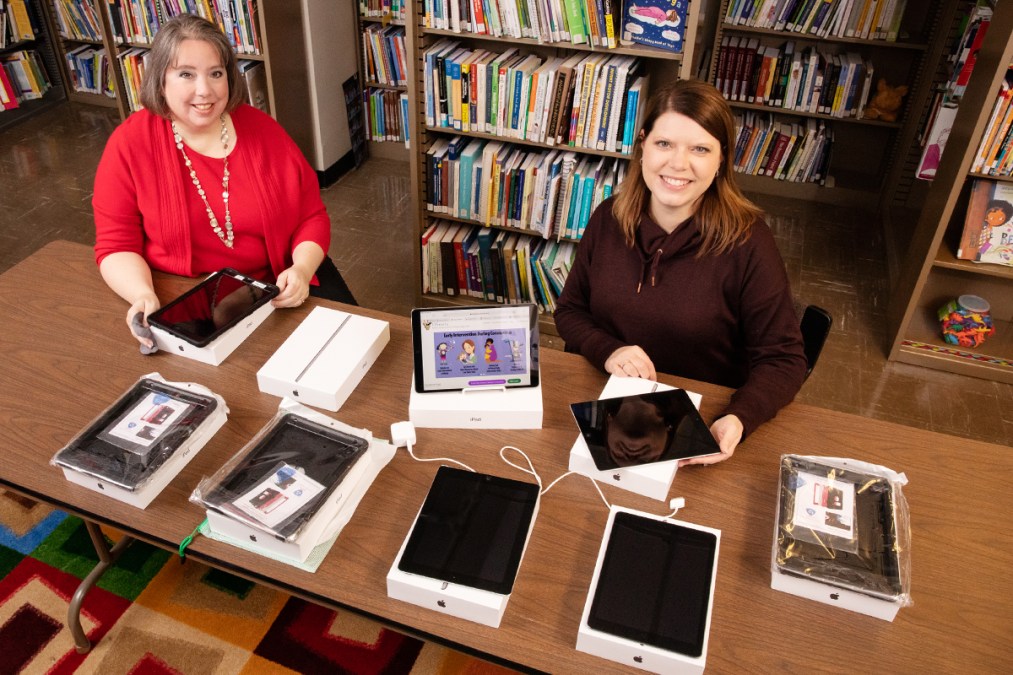 The University of Illinois at Urbana-Champaign recently began loaning digital devices and Wi-Fi hotspots to families of infants and toddlers with disabilities for free so they can participate in virtual doctor visits.
The Illinois Early Intervention Clearinghouse at UI typically provides in-person speech, occupational therapy and developmental therapy to young children, but since the pandemic has restricted face-to-face meetings, they university switched to a telehealth model. However, this meant that families without access to technology could not receive the therapy they needed for their children, according to a university announcement last week.
The program represents one in a series of technology upgrades and loan programs launched around the country as institutions of higher learning have adapted to the needs of their communities during the pandemic.
"Early intervention services are critical because young children grow and develop so quickly. If they do not receive services during that narrow window, it can have lasting effects," Sarah Isaacs, a librarian who works for the program, said in a press release.
The university reports the clearinghouse has loaned out hundreds of tablets and a Wi-Fi hotspots to families so far.
Each device is equipped with software to help families get a quick start with their live video visits, Isaacs said, and when children age out of early-intervention services — at 3 years old — or no longer need them, families return the devices to the clearinghouse. The equipment is then cleaned and lent out to the next recipient on the waiting list, she said.
The technology lending program is funded by a $10,000 grant from the disability advocacy organization The Arc of Illinois, a $30,000 grant from the Illinois Developmental Disabilities Council and university project funds.