U. Mass. Amherst got its data analytics platform online just in time for the pandemic
A data analytics platform launched just before the pandemic arrived is now serving a central role in how Amherst's administrators make decisions.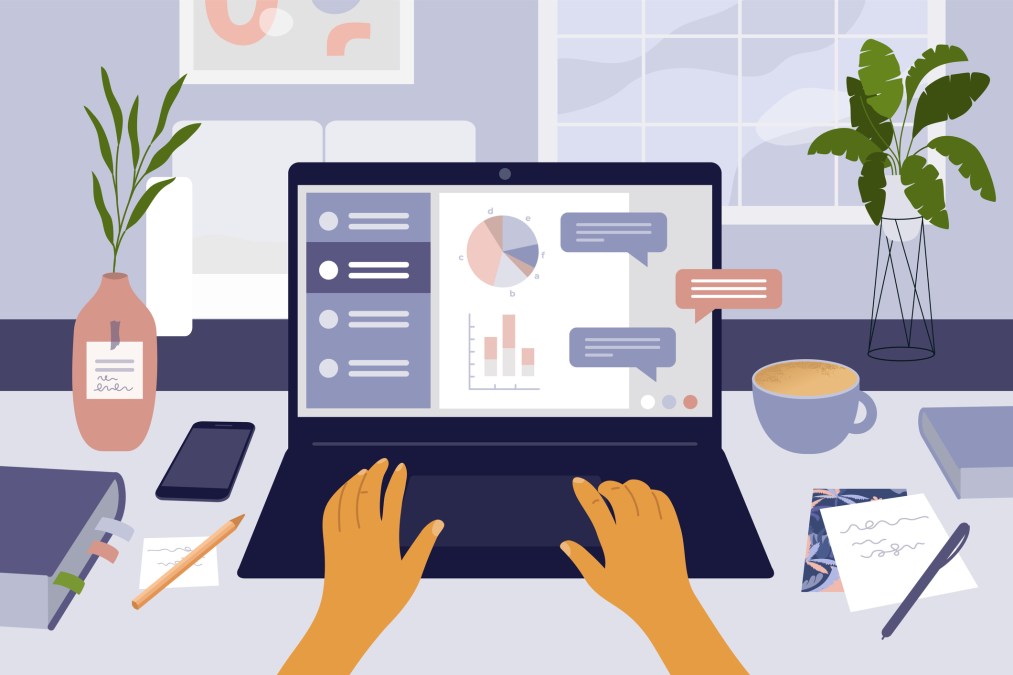 IT and institutional research teams at the University of Massachusetts Amherst developed a data analytics platform last year, just in time to support urgent planning efforts that arose as the pandemic began spreading last March. In a session during Educause's online conference Thursday, university leaders explained the evolution of the project, which included a major strategy shift, and how the data platform has come to play a major role in how administrators make decisions across a wide range of university functions.
The university's platform, built using software from HelioCampus, was originally to be cobbled together using a series of data dashboards created on Tableau. Project leaders originally projected a two to three year outlook as they accounted for the time they believed it would take for everyone to learn the platform, along with lots of custom development. Instead, said Barb Chalfonte, executive director of strategic analytics at Amherst's institutional research office, the entire project took ten months and data that was once inaccessible is now being used regularly to inform the decisions of some some 6,500 faculty and administrators.
"That locked in [institutional research] data was no longer locked in," she said. "People had good ways to get in and start working with it and answering their own questions. And people were getting excited about that. We started getting requests for enhancements and different schools and colleges wanting dashboards to answer their own questions."
Chalfonte said the analytics platform's arrival was a boon when the pandemic forced Amherst's students home last March, as administrators scrambled to find answers to questions about how the university was operating and how students were reacting to various policies.
Krisztina Filep, director of operational analytics at the university's institutional research office, said the platform was particularly handy in monitoring lab use, how many students were withdrawing from their classes in response to the health crisis and how well colleges were communicating new information to their students, such as a new option to convert the grading format of classes to pass-fail.
"The platform allowed us to make their dashboards with the new room capacity available to all faculty and staff because we already had the infrastructure built to make those easily available and shareable on campus," Filep said.
David Hart, enterprise systems architect at the university's IT department, said it was fortunate that their teams discovered HelioCampus, rather than sticking with Tableau, because they would have spent many more months replicating the functionality in software that already existed.
He outlined a development process that involved a "big effort" initially to connect the school's student system to HelioCampus, but one that saw "smooth sailing" after those initial months of work. While his IT team handled much of this initial work, developing and validating data models largely fell to the IR office, he said.
Filep noted that collaborating between IT and IR teams built new relationships that have persisted beyond the scope and timeline of the data analytics project and they now communicate regularly to the benefit of both teams, their projects and the wider university community.
Because it's proven so useful, the data analytics platform that originally connected to just one system has expanded, speakers said, to include others, such as those for human resources, finance, research and learning management.
Chalfonte said the university was in the process of establishing more rigorous data governance standards to ensure the expanded creation of dashboards and the use of data would remain manageable, but that's when the pandemic hit. Since then, she said, work on the platform has been undertaken on an "ad-hoc" basis, though it still remains important.
But though the pandemic was an interruption to the project, the speakers said, it also diverted the project's path in constructive ways and accelerated some pieces of the work.
"In a way it's been a catalyst that we hadn't expected," Hart said.