'Just keep moving forward': ASU's deputy CIO talks modernization in higher ed
"When it comes to modernization, progress over perfection where it makes sense, but just keep moving forward," Clark said. "Your students, your learners and your community deserve it."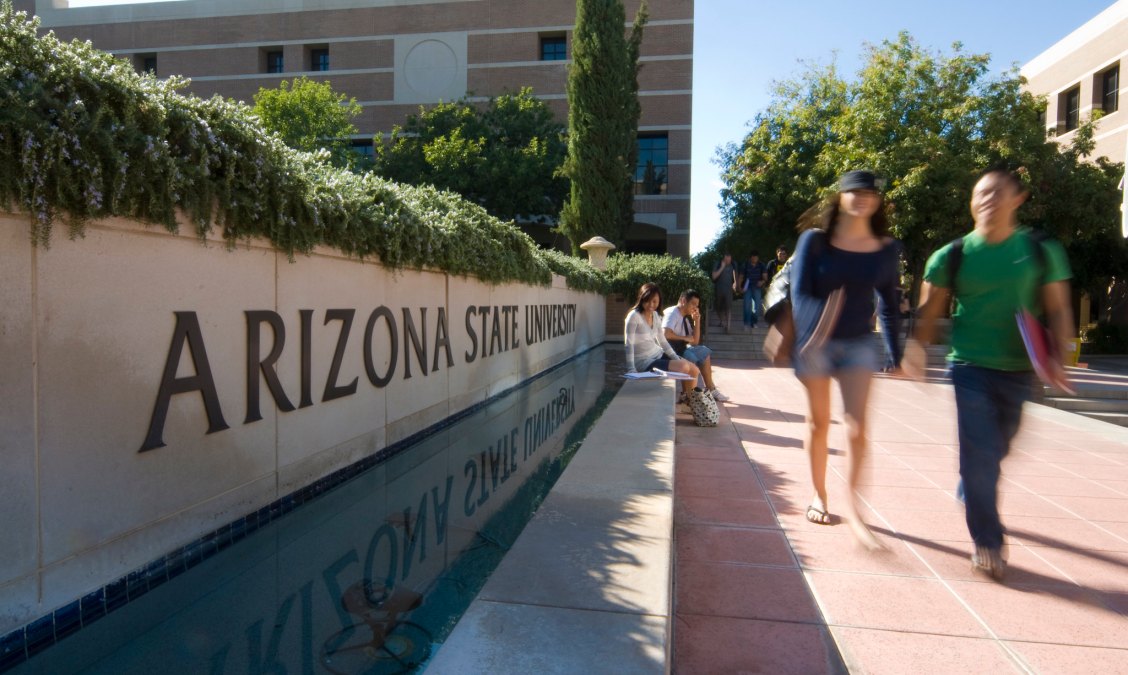 Technology modernization in higher education can be a daunting task, but there are ways to optimize those initiatives to benefit students, faculty and staff that are meaningful and effective, according to Kimberly Clark, the deputy chief information officer at Arizona State University.
Clark told attendees of StateScoop and EdScoop's IT Modernization Summit on Tuesday that modernization decisions should be made with the people they serve top of mind, while also detailing projects' goals and processes.
"When it comes to modernization, progress over perfection where it makes sense, but just keep moving forward," Clark said. "Your students, your learners and your community deserve it."
In an effort to transform campus technology, ASU is using immersive technology in classrooms to make learning more engaging for students. The institution even founded an artificial intelligence organization to help create the next generation of AI tools.
But these transformative goals go beyond the classroom and seek to improve user experiences while also making higher education more accessible through technology.
For example, the Trusted Learner Network is a community and digital tool that allows students to explore, collect and share digital credentials they've received over their lifetime. Clark said there are more than 40,000 people in the U.S. with college credit but no degree and that this platform allows them to more easily show what they know and gain new skills.
To make college and digital credentials more accessible, Arizona State University is also leading the largest digital equity initiative in the country. In 2022, the Maricopa County Board of Supervisors unanimously voted to provide ASU and its collaborators with $34.6 million through 2026 to advance broadband access, equipment and training across the county.
"This is really about closing the gap between those who have access to broadband and those who don't," Clark said. "That will be a game changer for so many, an equalizer towards access for so many."
Though it may not be the most glamorous modernization effort, Clark said one of the more impactful initiatives the university has taken on is network upgrades.
"The network upgrades that we're working on will create a more seamless experience for everyone, all of our students and faculty, staff and everybody who we serve. They're going to benefit from this and we're also going to see increased reliability for all of our mission critical activities that happen across our network and we're preparing for the future," she said. "We're estimating that we will see a 20% increase of connected devices over the next three years."
To make projects like these come to life, Clark recommends that other tech leaders in higher education focus on the outcomes and results they want. Steps towards IT modernization don't need to be huge and sometimes starting with "micro moves" can help create momentum towards larger projects, she said.
"There are a lot of opportunities that are the small micro moves that you can make that will both drive operational effectiveness, operational efficiency, as well as give you back some efficiency gains. And those are the resources that you can then redeploy to do more value and activity," Clark said. "There's a lot of manual work happening across higher ed, and it's time to modernize and move things along."