East Coast Poly offers students COVID-19 'Vax Pass'
Students who display their "Vax Pass," a new blockchain-backed COVID-19 vaccination credential, can skip lines at screening stations.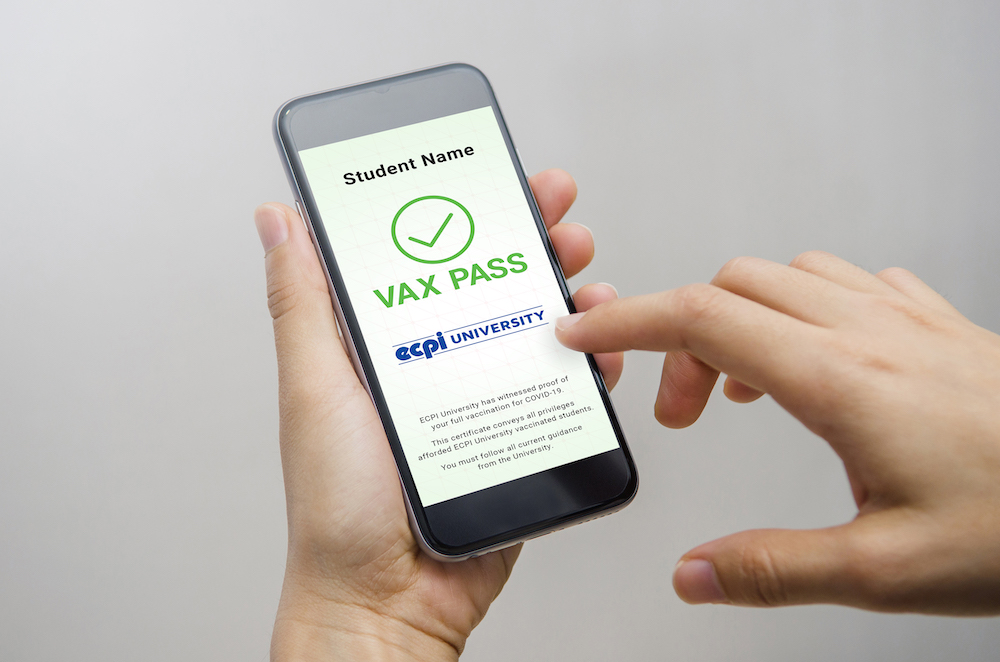 East Coast Polytechnic Institute University students can skip waits for coronavirus screening by uploading their vaccination information into a blockchain-powered system called "Vax Pass," launched earlier this summer.
Once authenticated, students then can log into the university's app to show proof of vaccination and separately create a permanent URL for their vaccination card that shows their status as verified by ECPI. University Chief Information Officer Jeff Arthur told EdScoop the university developed the Vax Pass portal to avoid bottlenecks at screening stations.
ECPI does not require vaccinations, but Arthur said the pass is an incentive to get vaccinated. Instead of waiting in lines to complete wellness surveys or temperature checks, students at the university's locations in Virginia, North Carolina, Florida and South Carolina will be able to quickly display their Vax Pass. Students also don't need to wear masks if they are vaccinated.
About 50% of the university system's 12,000-member student body has uploaded vaccine information into the app, according to university leaders.
"We're just taking that extra step to try to verify rather than trust or use an honor system, and as we see a high percentage [of vaccinated students], we may no longer need to use this process," Arthur said.
Universities across the country are currently figuring out the process for uploading vaccination information. Some schools require vaccination for on-campus visits, or just if students are living in residence halls. Other schools, like the University of Rochester, have adopted apps to display vaccine status.
States are also coming up with solutions to verify vaccination status. California recently launched a database so users can look up their information and present a QR code. New York launched an official vaccine passport, called Excelsior Pass. Other states are banning businesses from requiring customers to show these credentials, including South Carolina, one of the states where ECPI operates a campus.
ECPI is not requiring students to use Vax Pass, and Arthur told EdScoop he doesn't know how long the system will be in place. Once students upload information into the system, though, they receive a link to create a permanent digital credential for their vaccination card. That card is stored at a URL or offline through the Blockcerts app, a standard for blockchain-based credentials.
"To some degree, that's a kind of a cool factor, but, there's some local businesses [where] if they wanted to verify that their customers were vaccinated or need to wear wear a mask, and they trust in us to have documented it, they could bypass [checking]," Arthur said.
ECPI first started using blockchain-backed credentials in 2018 to issue diplomas. The school is also looking at how to use blockchain credentials for transcripts so that students can easily share information on enrollment and grades, Arthur said.
"There's a lot of automation that can be built around transcript reviews using this platform as institutions comply," he said. "Especially if high schools would issue high school diplomas on blockchain, through the whole admissions process you can totally automate and verify that somebody has high school credential to meet your admissions requirements and even the grades or other things you might want to know about them."