The future of campus computing is bright, but is it green?
Some universities are considering the carbon footprints of their IT investments, but experts said such conversations are surprisingly rare.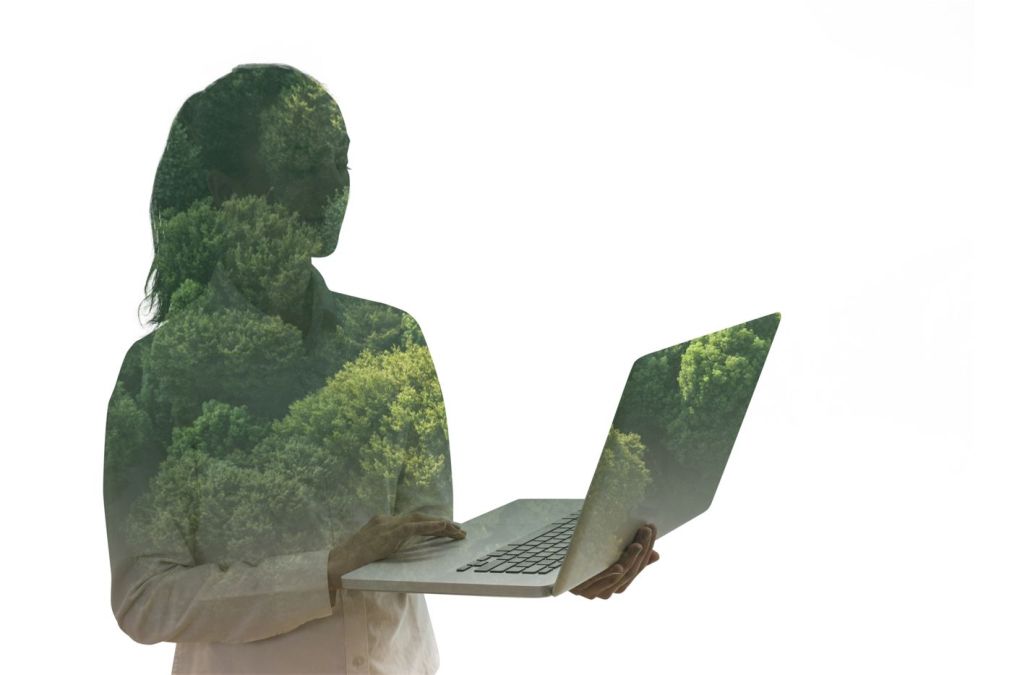 As college and university IT leaders look to invest in more powerful and power-hungry computers to meet the growing needs of researchers, students and staff, they may struggle to align their IT modernization plans with institutional sustainability goals, experts warn.
Many higher education leaders have loudly publicized efforts to be eco-conscious – signing climate pledges, setting carbon neutrality goals, divesting from fossil fuels and backing green campus initiatives – but climate advocates worry that too few are paying attention to the environmental impact of their campuses' increasing reliance on technology. And in light of the widespread adoption of remote work at colleges and universities, it is surprising that the impact of IT on the environment is not more frequently discussed, researchers argued in a recent Educause report.
While the COVID-19 pandemic helped lower carbon emissions because fewer people were commuting to and from campuses, the number of digital devices that colleges and universities manage has skyrocketed. These devices, the Educause report notes, are made of nonrenewable resources and are difficult to dispose of responsibly – making e-waste a major environmental concern.
"Technology is behind the curve on reducing its environmental impact," the Educause report read.
But, researchers wrote, it isn't just what happens on campuses that should concern IT leaders — what happens in students' homes or remotely managed data centers matters too.
"Institutional infrastructures are geographically widespread (e.g. servers, data centers, and now the personal homes of those working and learning remotely)," the Educause report read. "Yet for many institutions, digital emissions are not often thought of as part of an institution's carbon footprint."
Putting the 'IT' back in sustainability
Though approximately one quarter of higher education institutions in the U.S. have a staff member focused on sustainability, sustainable IT is not typically a focus of their work, said Julian Dautremont, director of programs at the nonprofit Association for the Advancement of Sustainability in Higher Education.
He said sustainability professionals typically encourage their institutions to develop electronic waste recycling programs and implement policies for equipment to meet energy efficiency standards, but are unlikely to be involved in discussions around technology planning and resource management with campus IT leaders.
AASHE's Sustainability Tracking, Assessment and Rating System — a self-reporting framework for colleges and universities to measure their sustainability performance — includes some questions that touch on technology sustainability, but none that address the issue head-on, Dautremont said.
Among both higher ed IT and sustainability professionals, sustainable IT isn't a focus right now, he said. Educause, for example, had two community groups focused on this issue, but they've been inactive for some time.
"It's an interesting gap," Dautremont said.
Though making eco-conscious IT decisions may not be a focus for all institutions, there is overlap between the work of sustainability experts and IT leaders, said Harvey "Chip" Amoe III, Michigan State University's sustainability director. With energy costs rising, higher ed institutions are increasingly looking be more energy efficient, but they won't do it unless there are long-term cost savings, Amoe said.
"If we're spending a lot of money to get to carbon neutrality without savings, it doesn't make a whole lot of sense — it isn't going to be sustainable," he said, adding that while saving money isn't the sole objective of sustainability, it is important. "The more we can save, the more we can reinvest back into reducing our emissions and our carbon footprint even further."
Consolidating computer closets
The energy efficiency of data centers and computers is something that research institutions consider carefully, said Daren Hubbard, interim vice president and interim chief business officer at the Georgia Institute of Technology.
"At least at Georgia Tech, one of the things we really try to focus on is the overall energy utilization of our compute power," he said. "For example, we have had a very concerted effort over the last two and a half years to reduce the number of ancillary or small data centers we have. By consolidating these small operations centers and computer closets, not only does this free up space on campus, it also uses less power. Three-quarters of the time, those smaller outposts are utilizing older machines that are less power efficient and generate more heat, which caused us to have to cool the rooms down more than we normally would in a regular office building."
Though institutions can monitor data center energy usage, judging the energy efficiency of cloud providers isn't so straightforward. Given the scale and financial drive of cloud providers to be as efficient as possible, Hubbard said, they're generally thought to be more efficient, but it's hard to be certain.
"If we were really aggressive about that, we could get the information from the cloud vendors," Hubbard said.
But generally an institution's decision to work with a cloud vendor is based on cost, but Hubbard predicted that checking the carbon footprint of vendors is likely to become a larger priority in the future.
Heated discussions ahead
The University of Wisconsin-Madison is also consolidating its computing outposts into larger, more energy-efficient and cost-effective facilities. As the university looks to invest in more powerful computers, however, keeping the machines cool becomes more difficult.
"We're actively thinking about ways in which we can manage that power footprint through advanced forms of cooling," said Lois Brooks, the University of Wisconsin-Madison's chief information officer. "Right now we're looking at rack cooling, which is more efficient than freezing out a whole big facility. But we're also starting – and this is years away – to think about immersion cooling to manage that power footprint."
Immersion cooling, also known as liquid submersion cooling, involves submerging computer components in a thermally — but not electronically — conductive liquid, explained Nathan Royko Maurer, UW-Madison's associate director of systems engineering and operations.
While immersion cooling is effective, it can be expensive since the technology is not mainstream, Royko said. It is also riskier than traditional cooling solutions, he said.
"When the computer vendors start to provide hardware that requires liquid cooling or immersion, and our researchers decide that they can only do their research with those particular computers … that might be the point at which we will cross the barrier of, do we do it or don't we do it?"