Inside Purdue's campus IT reorganization
Purdue's four campuses will no longer make IT decisions independently, but work together to "push forward in the same direction," said deputy CIO Tim Winders.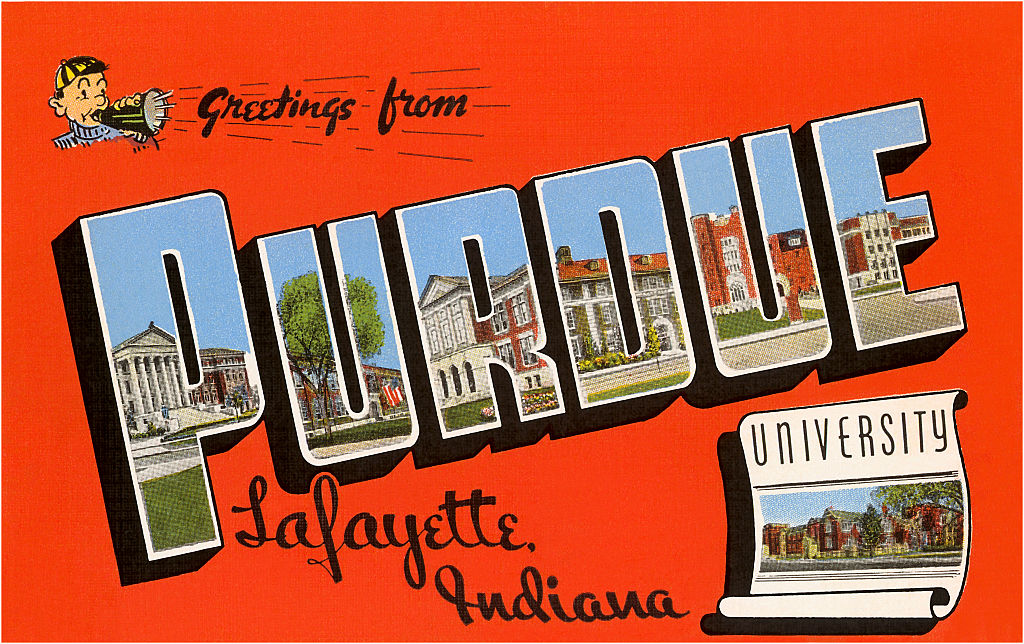 A major IT reorganization is underway at Purdue University, with three campuses — Purdue Northwest, Purdue Fort Wayne and Purdue Indianapolis — moving from independent to shared IT management under a new organization called Distributed Campus services.
The new, unified IT organization, isn't driven by a desire to reduce costs or staff, but aims to bring together staff to increase collaboration, share best practices and ideas, and overcome communication silos — something many institutions are still grappling with, particularly when it comes to sharing student data.
The transition was officially completed on April 1, but the "heavy lifting of organizational change management" is just beginning, said Tim Winders, vice chancellor of information services at Purdue Northwest.
At the end of March, Purdue Northwest's chancellor, Thomas Keon, announced that Winders would lead this new shared IT organization, and become deputy chief information officer for the Purdue University System.
Purdue University rebranded its central IT organization earlier this year, changing its name from Information Technology at Purdue to Purdue IT, which Distributed Campus Services is now part of. Purdue Global, the university's adult-learner focused online university, will continue to manage its IT systems independently.
"Historically, the individual campuses were autonomous. There were a few shared systems, such as HR and finance, but each campus ran its own student information system," Winders said.
The three campuses also had their own network infrastructure, data centers and help desks, he added.
Purdue System Cloud
The journey to shared services began around three years ago, thanks to a project known internally as Purdue System Cloud, Winders said.
"We looked across the entire system and identified where we had duplication of effort in things that could easily be managed from anywhere, including data centers, wired and wireless internet networks, telephony and cybersecurity," Winders said.
Over two years, Winders and his colleagues reduced the system's seven data centers down to three – one at Northwest, one at Fort Wayne and a research data center at the university's flagship West Lafayette campus.
The net savings from this reorganization totaled $4 million and spurred a deeper look at where IT efficiencies could be made, he said.
While some of these cost savings came from a reduction in staff, the university tried to tread lightly, choosing not to fill positions when they became vacant, or moving staff to new positions, rather than mass layoffs, Winders said.
While the goal of the Purdue Cloud Services project was to save money, the Distributed Campus Services reorganization is "not a cost savings or employee reduction effort," he said. Instead, the goal of the project is to bring together disparate teams, identify where things are being done well and where things could be done better.
"We have the opportunity to take the things that we do really well individually, bring those to scale, and deliver that excellence to the enterprise," said Winders.
'Growth opportunities'
Purdue's combined IT organization has around 700 employees, and while some are concerned about the organizational changes, Winders said, many recognize that there are new opportunities opening up to them.
"The beauty of having a single IT organization is we now have growth opportunities and promotion opportunities that are system-wide," Winders said.
Previously, moving from one institution to another was challenging, he said. Each campus had a different organizational structure and processes, and a limited number of positions available. Now the possibilities for a career shift or promotion are increased because the IT organization is so much bigger, he said.
While the organization of IT across Purdue's campuses is now more unified, Winders described the university's IT organization model as "hybrid" rather than "centralized."
"When you say centralized, it gives the impression that you've got a central focus of control that tells everybody else what to do, and that's not what's happening," Winders said. "We know each campus has its own unique culture, and we want to make sure that these campuses can maintain their identity while providing the best possible services and processes to everybody."
For a "hybrid" IT system to work, communication will be key, Winders said. The barriers of having multiple different IT organizations have been removed, but, he said, the institution still needs to consider campus needs when making system-wide decisions.
"Because we're part of the same organization now, individuals are much more willing to work together, to share and be collaborative," he said.
"We evaluate everything as a group and can customize or tweak things as necessary to maintain that unique brand and culture that exists at the distributed campuses, while all being part of the same organization pushing in the same direction," Winders said.