Zoom-competitor InSpace raises $6 million in seed funding
A videoconferencing platform catering to universities and K-12 districts sets itself apart through its unique interface and digital breakout rooms.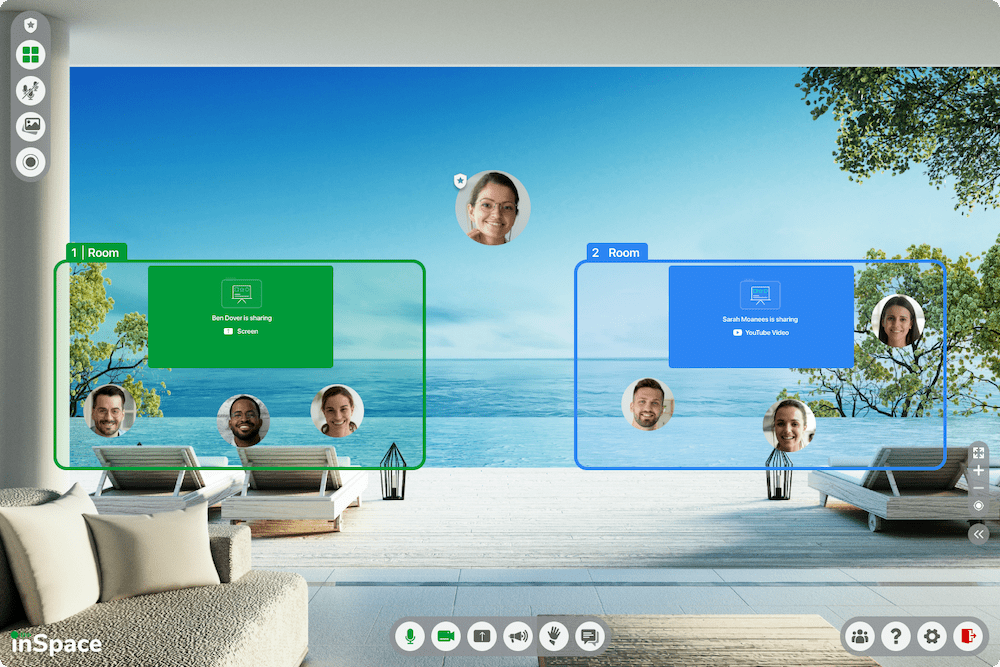 InSpace, a startup seeking to build a better breakout room experience for virtual meetings, announced Tuesday $6 million in two rounds of seed funding.
The company marked the new funding to support educators using the system, which is designed to incorporate physical elements of a classroom into an online space. That means offering direct support to educators, but also creating a network for users to share resources, according to a press release. More than 100 universities and K-12 schools use the software, including instructors at the University of Vermont and Colorado State University.
InSpace cofounder Narine Hall, a data-science assistant professor and academic program director at Champlain College in Vermont, worked with software engineer Haykanush Lputyan to launch the videoconferencing platform in 2020. The software sets itself apart through its use of user icons and how their on-screen positioning affects user experience.
The company says it aims to deliver a different experience than that found on other videoconferencing platforms — InSpace's website advertises using the platform to "end Zoom fatigue."
While using the platform, instructors can create multiple breakout rooms for group work or display a whiteboard. Students can join breakout rooms, where only people in those rooms can hear them. From within a breakout room, students can raise their hand to attract instructor attention or broadcast to the wider class. There's also an audio component that adjusts volume levels depending on where a user's icon is located within a digital room.
"You get social cues through movement of video circles, like when I come close to someone, they know I want to talk to them. It's a socially sensitive platform," Hall told Forbes.
When the COVID-19 pandemic hit, higher education institutions sought solutions for synchronous instruction in which instructors could interact with students in real time. Edtech companies responded, with some integrating with existing video conference, like Class, which incorporates teaching tools into the interface for Zoom, and announced in April a round of $12.5 million in funding. Engagli, a learning platform focusing on breakout rooms and interaction, recently announced a $33 million Series A funding on May 11.