Edtech leaders nudge Congress on grant funding, student data privacy
Educators from across the country gathered in Washington to meet with representatives on issues like Title II, Title IV and E-rate.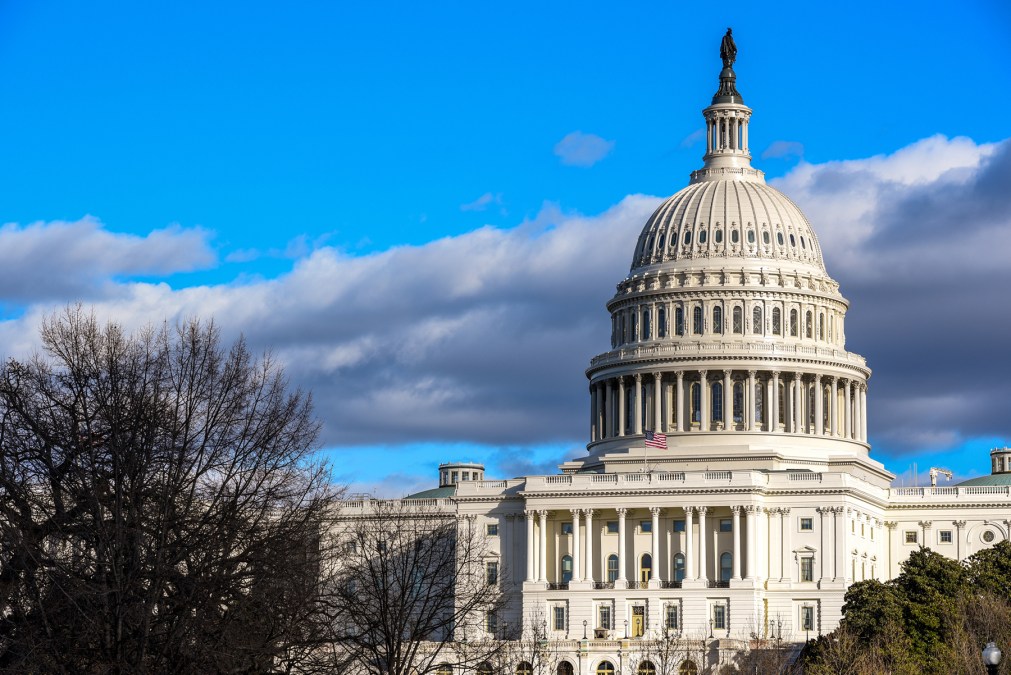 Technology leaders representing schools and districts across the country assembled on Capitol Hill Thursday to advocate for edtech policy relating to E-rate, student data privacy, and funding for Title II and IV. And Congress listened.
"It's really important to get up there and educate early on the value of technology in education," said Jon Bernstein, an event leader and education policy lobbyist who pointed out the large size of the congressional freshman class.
Led by the Consortium for School Networking, the International Society for Technology in Education and the State Educational Technology Directors Association, dozens of educators presented stances on key policy issues. The groups are supporting the current E-rate formula that makes fund dispersal contingent on district enrollment numbers, asking for a balance between student data privacy and data accessibility for personalized learning, and requesting that both Title II-A — which funds professional development for effective technology integration — and Title IV — which supports the effective use of technology in schools — be fully funded in fiscal year 2020.
Participants of the 2019 Ed Tech Advocacy and Policy Summit attended closed-door meetings to develop a unified strategy on Wednesday before meeting with House and Senate congressional offices and representatives from the Federal Communications Commission and the Education Department.
Lisa Schmucki, founder and CEO of edWeb.net, said this was the first year she participated in the advocacy summit, which she considered a success.
"They were completely receptive," she said after meeting with staffers for Rep. Tom Malinowski, a Democrat from New Jersey.
Schmucki said she felt she was able to communicate to the congressman's office just how important funding is to support technology and how important technology is to modernize education.
After speaking with Rep. Clay Higgins, a Republican from Louisiana, Sheryl Abshire, chief technology officer for the Clacasieu Parish School District in rural Louisiana, said, "we have an ally in the congressman's office."
Abshire said that it was clear Higgins understood the importance of professional development for teachers to effectively use technology in their classrooms, as well as the strength of technology and data as tools to improve and personalize education.
Josh Culwell-Block, director of technology and innovation at Chappaqua Central School district near New York City said he was able to catch New York Rep. Nita Lowey, a Democrat, in the hallway on the way to her next meeting, and that she listened graciously.
By all accounts, edtech leaders told EdScoop, the summit was a success.