States, universities get $126 million for workforce development programs
The U.S. Department of Education is funding participants in its Reimagine Workforce Preparation program through funding provided through CARES Act grants.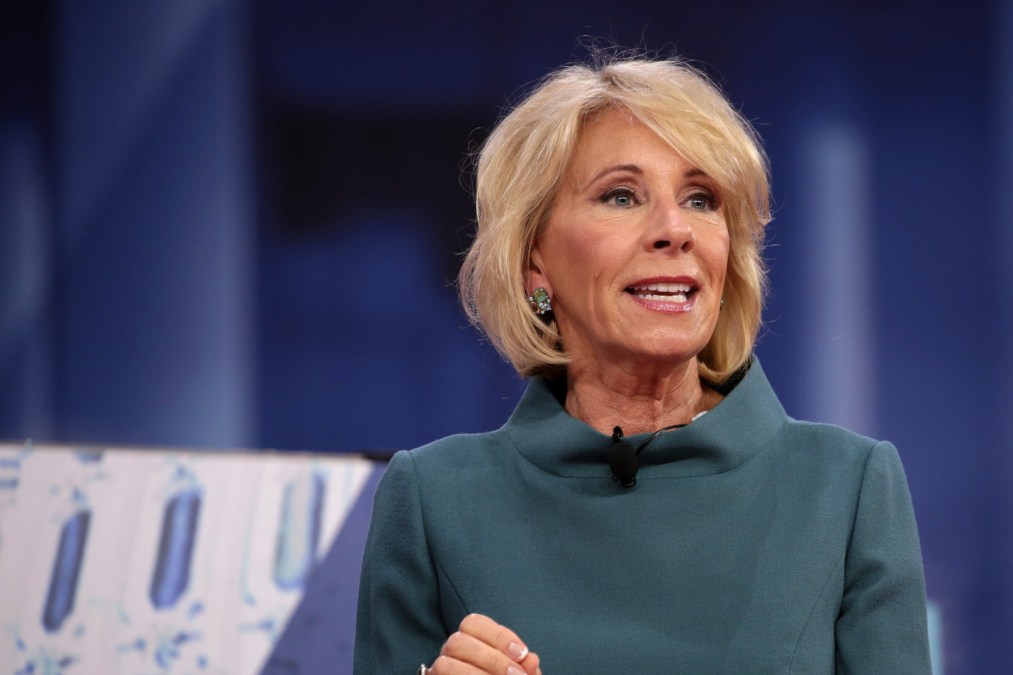 Building on a national trend of innovation labs and technical workforce training programs, the U.S. Department of Education has announced it will disperse $126 million to eight states and universities to help "lifelong learners" develop new skills in "high demand areas."
CARES Act funding will be provided to participants of the department's Reimagine Workforce Preparation grants program so they can use the expertise and facilities of universities, develop new training programs and encourage employers to provide workforce preparation programs, the department announced Friday.
Grant recipients include Alabama, Arkansas, California, Michigan, Nevada and New York, as well as the University of Hawaii and Virginia's Hampton University.
"America's workers and entrepreneurs have been among the hardest hit by the pandemic, and this administration is committed to reigniting the entrepreneurial spirit and helping Americans reenter the workforce as the economy recovers," Education Secretary Betsy DeVos said in a press release. "By breaking down barriers between education and industry and supporting local entrepreneurs and small businesses, we can help workers thrive and get America's economic engine running at full speed again."
The programs to be newly developed or expanded using the grant funding are not limited to any particular industry, though some of the states' synopses indicate a focus on short-term education and technical fields. Nevada, a state hit particularly hard by revenue shortfalls during the pandemic, cited an interest in automating its workforce system processes and investing in digital platforms, such as virtual and augmented reality, to offer remote occupational training.
Hampton University received $17.7 million to work with the Virginia Board of Workforce Development to create a statewide business incubator called the Virginia Workforce Innovation and Entrepreneurship Center. The center is to be based on the university's campus, but open to students and workers from across Virginia, with a particular focus on those whose careers have been disrupted by the pandemic.
The University of Hawaii is to use its funding of $13.3 million to offer short-term, remote training sessions and begin a statewide microcredential program. The university also plans to expand existing apprenticeship programs and develop new college credit options for short-term education and apprenticeships.
Separately, the University of Hawaii Community Colleges system announced Monday that it will begin offering free job skills courses from Oct.5 through Dec. 18 with the goal of training 2,000 Oʻahu residents to bolster the state's workforce.
Hawaii state officials have said they hope these programs will help to reboot the state's economy after the economic damage inflicted by the coronavirus pandemic, which has displaced many of the state's workers, devastated its tourism industry and more than tripled its unemployment rate — to 11.8% — since August 2019.