Federal STEM grants reach $279 million for 2018
Federal awards surpassed President Trump's yearly mandate of $200 million for grants funding science, technology, engineering and math education.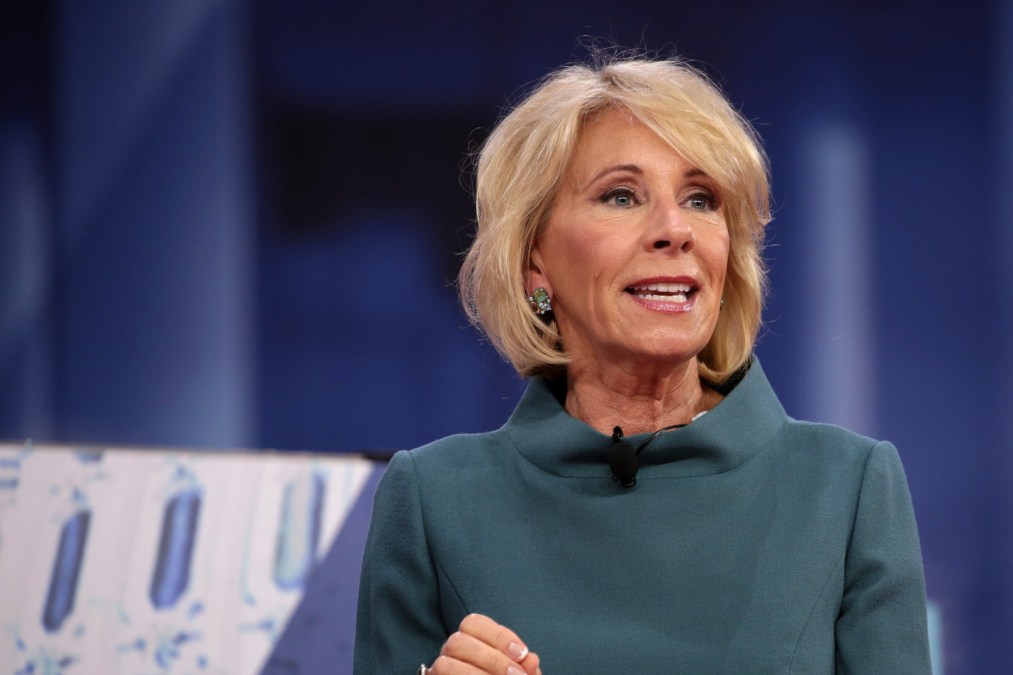 The Department of Education has announced that $279 million in discretionary grants to support the sciences have been awarded to organizations nationwide in 2018, surpassing the $200 million minimum in science, technology, engineering and math investment mandated by President Trump last year.
The announcement on Monday highlighted 10 programs awarded discretionary funding by Education Secretary Betsy DeVos, who earlier this week told a national conference audience that technology should be more widely embraced in schools. The grants were largely focused on improving tech access for students and teachers. The programs and organizations funded were split between educator-training programs that help teachers build technology literacy and efforts to increase student opportunities in non-traditional STEM environments such as technical schools or alternative degree programs.
The latter was cemented by a $3.6 million grant towards "pathways to apprenticeship" for high school and technical school students. The largest grantee by far, receiving $128.4 million of the total funding, was the GEAR UP grant program, which funds initiatives to increase college enrollment in low-income areas.
The grants will help ensure early access to STEM education, DeVos said, and build skills that will stick with them through their "lifelong education journeys."
DeVos' department described the grants as "plugging the leaks" in STEM education nationwide, citing a statistic from a recent department report that only 24 percent of 8th grade students take Algebra 1, which is generally a prerequisite class for further STEM education in high school and beyond. The report further showed varying access to the gateway course among different demographics and locations — 34 percent of Asian students were enrolled in the course, compared to only 12 percent of African American students, according to data taken from the 2015-16 Civil Rights Data Collection.
Next year's STEM grant funding is expected to meet or exceed this year's figure, as President Trump reaffirmed his fiscal 2019 educational budget in February with a similar minimum goal of $200 million in STEM grant spending. That spending also includes an additional $20 million for STEM career and technical education programs, an allocation this year's funding did not include.