Education Department to cancel $6 billion in loans to defrauded students
The Education Department reached a proposed settlement with about 200,000 borrowers who attended schools found to have committed misconduct.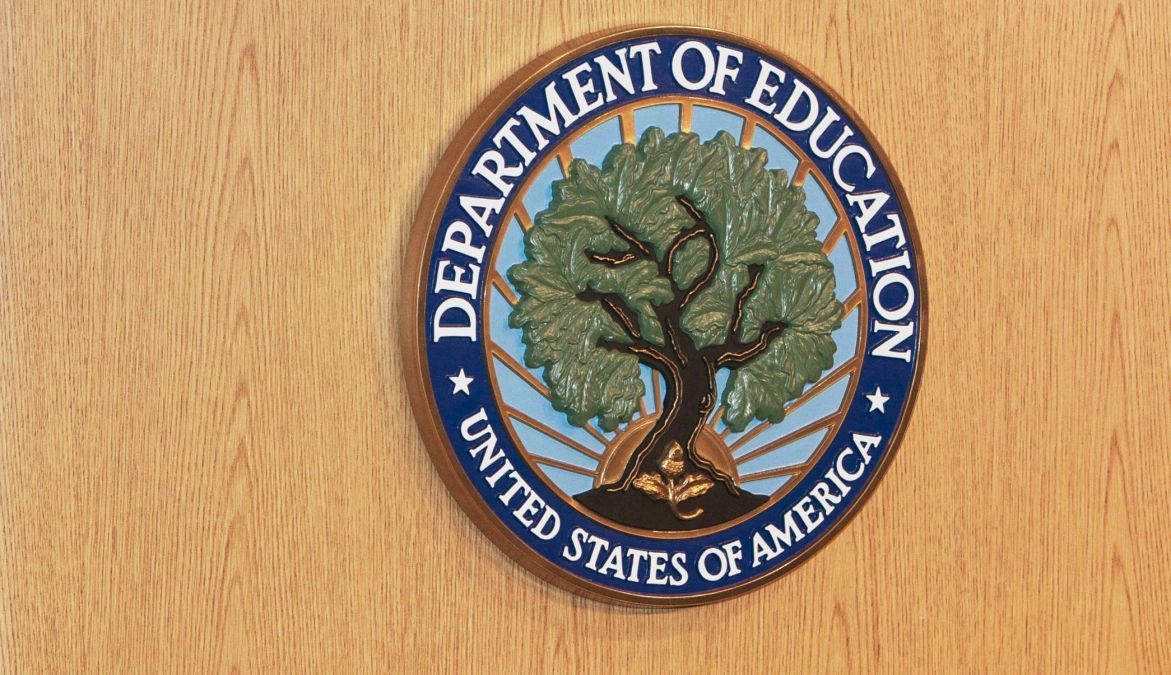 The Department of Education plans to automatically cancel a total of $6 billion in student loans as part of a class-action lawsuit from students who filed borrower's defense claims against big-name online and for-profit institutions, including the University of Phoenix, Kaplan University and DeVry University.
According to the settlement filed Wednesday in federal court for the Northern District of California, about 200,000 borrowers — about 75% of the entire class of plaintiffs — will see their loans automatically forgiven, while the Education Department sets a timeline to rule on the remaining claims. A judge is set to rule on the settlement July 28.
Borrowers initially filed the suit in 2019 to push forward federal decisions on student loan relief for students who had attended schools that were found to have committed misconduct or misled students.
The list of more than 100 schools that are part of the settlement, published Thursday by the New York Times, includes schools largely run by for-profit owners, as well as several technical and vocational schools. Many of the schools listed lean heavily on their online operations — or run completely online — and often market themselves to working adults, veterans and low-income households.
"The Department has determined that attendance at one of these schools justifies presumptive relief, for purposes of this settlement, based on strong indicia regarding substantial misconduct by listed schools, whether credibly alleged or in some instances proven, and the high rate of class members with applications related to the listed schools," the settlement reads.
Some of the schools are now closed, such as Westwood University, based in Colorado, or the ITT Technical Institutes. Many are still in business, like the University of Phoenix and DeVry, while others have been acquired by public universities, like Kaplan, which is now Purdue University Global, and Ashford University, which the University of Arizona recently bought out and relaunched as its global campus.
Some of the borrower's defense findings against these colleges date back more than a decade. DeVry, for one, was found to have made misleading claims to students about employment opportunities between 2008 and 2015, with those findings just being released in February. The president of the University of Phoenix, George Burnett, stepped down June 1, just four months into the job, after the school received an Education Department inquiry about his time overseeing Westwood University, from 2006 to 2011.
The lawsuit was initially filed under former Education Secretary Betsy DeVos, whose department sent out blanket denials for student loan forgiveness. The settlement includes reconsideration for borrowers who received a form denial, "as if their applications had been continuously pending since submission," according to court records.
The remaining 68,000 lawsuit participants who are not granted automatic approval under the settlement reached Wednesday took out loans to attend schools not on the included list. If the settlement is approved, the Education Department would need to decide on their claims based on how long they've been waiting.
The Biden administration is investigating institutions with borrower's defense claims as part of a student-debt relief strategy, having recently announcing $5.8 billion in cancelled loans for the former students of Corinthian Colleges, another shuttered for-profit institution.
"Since day one, the Biden-Harris Administration has worked to address longstanding issues relating to the borrower defense process," current Education Secretary Miguel Cardona said following the settlement. "We are pleased to have worked with plaintiffs to reach an agreement that will deliver billions of dollars of automatic relief to approximately 200,000 borrowers and that we believe will resolve plaintiffs' claims in a manner that is fair and equitable for all parties."
Editor's note: An earlier version of this story had an incorrect date for the settlement ruling.