Students want tech to help navigate higher education, survey shows
Proactive learning interventions, deadline reminders and increased use of trend data are all things the next generation of students say they want.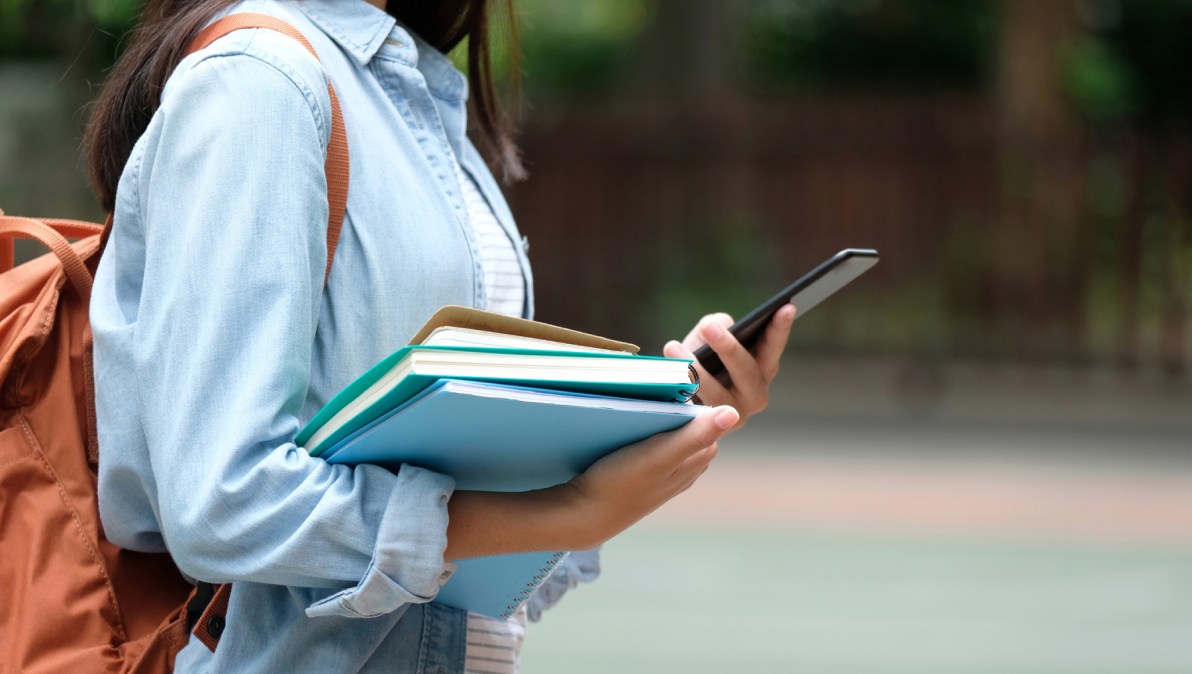 Selecting a field of study poses a challenge for many students entering college, but personalized technology solutions can offer students more support as they navigate their education and career pathways, according to an Ellucian survey published Monday.
Kari Branjord, senior vice president of digital transformation at Ellucian, told EdScoop that the struggle of picking a major in college can ultimately increase the time and cost associated with obtaining a degree.
"I think there are some additional technologies that can really help here," she said.
The survey, which included 1,000 U.S. students enrolled in two- or four-year public and private college programs, found that almost two-thirds of students feel overwhelmed by the process of selecting a major — especially those in Generation Z, people born in the late 1990s and early 2000s.
The process of higher education, how it works and what needs to be accomplished to achieve success is still opaque to students, Branjord said.
Eighteen percent of students said their schools were "less than helpful" in providing guidance on majors, according to the survey, and less than half of respondents had discussed career plans with an adviser.
"It seems like institutions could do a better job of funneling students into a career path that is going to be satisfying to them and then helping to demystify this process of selecting a major," Branjord said. "I think the most important takeaway is that students are still looking for the institution to help them drive towards their goals."
The process of advising students and providing them with personalized education and career plans is a manual and resource-intensive task for institutions not using technology that Branjord said will not drive student success in the long term.
Staying on track
But if institutions implement technology into that process, more students will succeed, she said.
According to the survey, students are highly interested in new, personalized technology to help them stay on track to earn their degrees. Sixty-six percent of students said they would benefit from proactive advising interventions — which use institutional trend data to suggest possible interventions to support student success — and 62 percent of students expressed interest in date reminder nudges, telling them about upcoming enrollment deadlines, advising appointments and classes.
Technology has become ingrained into so many facets of daily life, that there is no reason for education to hold out on implementing this sort of technology enabled process, Branjord said.
Institutions can also leverage trend data to help students navigate the pathway from education to career. Not armed with the right information, students can easily get stuck in programs that they aren't satisfied with or that don't contribute to their career goals.
One in three students are not sure which major aligns with their chosen career path and more than half of students change their major at least once, according to the survey.
"Institutions can do a whole lot more now with data," Branjord said. "There is more data that the industry needs to make public and more data that students need to help base their opinions on, their decisions on."
If institutions don't leverage technology and make information more accessible, then you have students who potentially miss out on a lifetime of loving what they do, Branjord said.
The big question for institutions, according to the survey, is how to implement personalized technology processes that can improve and individualize the relationship between students and advisers, and ultimately help students set their goals and stay on track with their education and career.
"Students want technology that is going to help them stay on track," Branjord said. "That's the takeaway."