To close equity gaps, Stanford launches digital education office
A new initiative in partnership with the National Education Equity Lab is targeting under-resourced high schools across the country.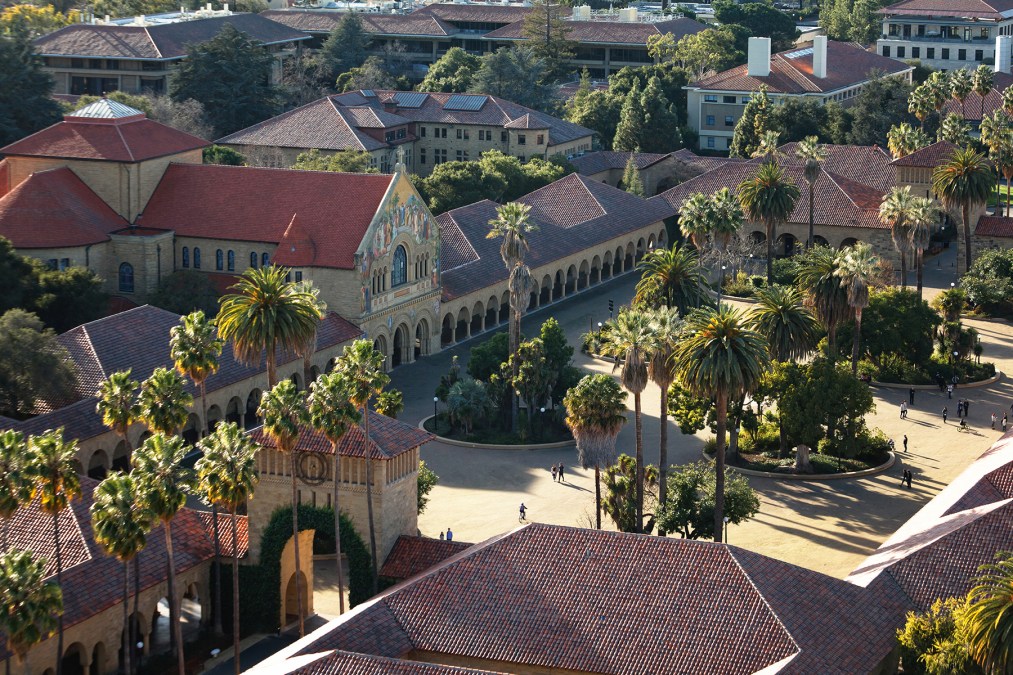 Stanford University's new digital education office aims to take ideas for how the highly ranked research institution can improve access to education through online courses, Vice Provost Matthew Rascoff told EdScoop.
The university announced the new office on Monday, along with a computer science education pilot that Rascoff points to as a model for the initiatives the office plans to champion. More than 220 students are enrolled this fall in a Stanford computer science class taught during the typical school day, the first time Stanford is offering a dual-enrollment course nationally.
The pilot is a partnership between the digital education office and the National Education Equity Lab, a nonprofit that maintains a pool of dual-credit courses from leading institutions for high schools in under-resourced districts to access for free. The course is running at 15 schools where at least 40% of students are from low-income families. This introductory computer class combines course design and instruction by a Stanford professor with hands-on help from teachers in the classroom, Rascoff said.
"Imagine a course that you could take that helps shape your identity and helps you see yourself as part of a great academic community, and worthy of participating it, and able to keep up and excited about the intellectual offerings of that place," he said.
Computer science is the first of a slew of classes Stanford plans to offer through the National Education Equity Lab, Rascoff said. Computer science requirements differ by state, with some students lacking access to fundamental digital skills. About 47% of U.S. high schools teach computer science, according to the most recent data gathered by Code.org. By participating in the class, students will earn college credit transferable to other schools, but doing well in the course could also help if the student does decide to apply to Stanford, Rascoff said.
Planning for the course began in early 2020, when a Stanford task force recommended online learning as an approach for reducing educational equity gaps, Rascoff said, adding the coronavirus pandemic later heightened that focus on online learning.
"Digital learning can play a role, even imperfect as it was, it can play a role in addressing some of those gaps," Rascoff said. "We need to figure out how to use those tools, but also, the new comfort with the tools that faculty have gained and the new confidence that students have gained in learning and learning how to learn with them."
Rascoff, previously an associate vice provost for digital learning at Duke University, was tasked in April with developing a plan for digital education at Stanford. He said the digital education office will spend its first year listening to the ideas for expanding educational access using online courses and technology. Stanford also formed a strategy group of faculty and staff from various departments to meet monthly to discuss projects.
By helping scale projects and form forming partnerships like the one with the National Education Equity Lab, the office can serve as an incubator for digital learning projects, Rascoff said. That could include convening departments to work together on initiatives, he said.
"How do we support this kind of innovation within a university, so that we can, you know, systematically evaluate and grow ideas that have the potential for impact," Rascoff said. "I think that requires support, that requires infrastructure, that requires trust, that requires a culture."