Google and Princeton University are opening an AI lab
Led by university researchers in Princeton, New Jersey, Google's new AI lab is slated to open next month.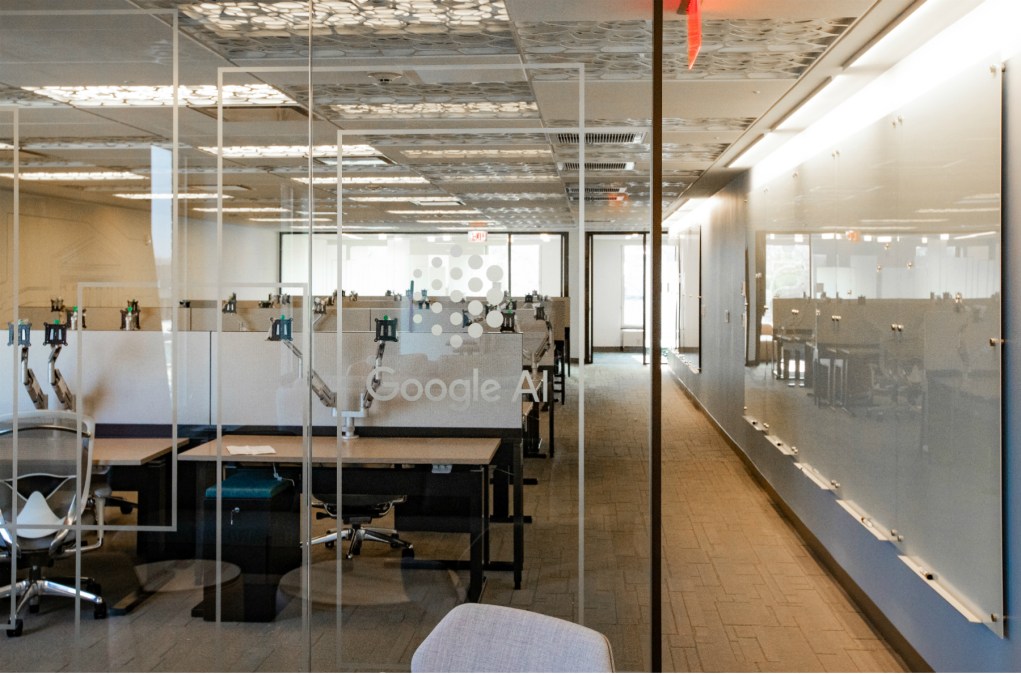 Google, in the last year, has doubled down on its artificial intelligence initiatives, opening research centers and education programs all over the world. And on Tuesday the search giant announced it will open an AI lab in Princeton, New Jersey, in early January, continuing its focus on AI into 2019.
Led by Princeton University computer science professors Elad Hazan and Yoram Singer, Google's latest academic partnership aims to broaden research in AI fields by working with Princeton University faculty and students. A Google spokesperson told EdScoop "the small lab should allow for great research collaborations" between Google and Princeton.
Work in the new lab will center around machine learning, a discipline within AI, that builds off of research by Hazan and Singer on "optimization methods" that improve the efficiency, speed and computational burden of algorithms.
Machine learning is based on the idea that systems can learn when fed vast amounts of data and eventually make decisions with minimal human input. The technology plays a key role in applications that have become more frequently used in recent years, such as data mining, natural language processing, and image recognition.
Both Hazan and Singer have previously worked with Google's research teams on machine learning. "We feel it's a great opportunity, both for machine learning theorists at Princeton to benefit from exposure to real-world computing problems, and for Google to benefit from long-term, unconstrained academic research that Google may incorporate into future products," Singer said in the university's announcement.
The decision to partner with Princeton University and build an AI lab across the street from its campus was motivated by talent, said Amy McDonald Sandjideh, a technical program manager at Google. The community of AI researchers is small, she said, so "we specifically chose a location very close to the University to promote such collaborations." Sandjideh said that the lab will be, "a great benefit for Google in working more closely with universities like Princeton that have really excellent minds."
Princeton University has a long history with artificial intelligence, beginning with the mathematical logicians and computer science theorists in the 20th century. "Computing started at Princeton more than 80 years ago when alumnus Alan Turing first introduced a theory for how machines could calculate," said Emily Carter, dean of the School of Engineering and Applied Science. The area of study has been further advanced by other notable Princeton faculty, including Alonzo Church, John von Neumann and Albert Einstein. "The study of efficient mathematical optimization has deep roots in Princeton," said Hazan.
Jennifer Raxford, chair of Princeton's Department of Computer Science, said the new AI lab comes at a time of significant growth in computer science and data science. Data from the Bureau of Labor Statistics supports this claim — according to BLS projections, there will be an estimated 1.4 million computer science-related jobs by 2020. Additionally, LinkedIn's 2018 U.S. Emerging Jobs report shows AI to be one of the most rapidly growing job industries. According to the report, AI and similar technologies are beginning to infiltrate every industry, not just tech.
Leaders at both Google and Princeton University say they are hopeful that the new AI lab will inspire innovation and an open-source community of researchers in the New Jersey college town. Rexford called it "an exciting opportunity to work with a leading company while also maintaining the strong academic independence and freedom that is essential to Princeton."
This story was updated on Dec. 20, 2018 to show that the lab is not located on the university's campus, but across the street from it.