Higher ed balances federal relief terms against institutional needs
Educators and analysts said universities are spending down technical debt while managing transparency and minding their strategic plans.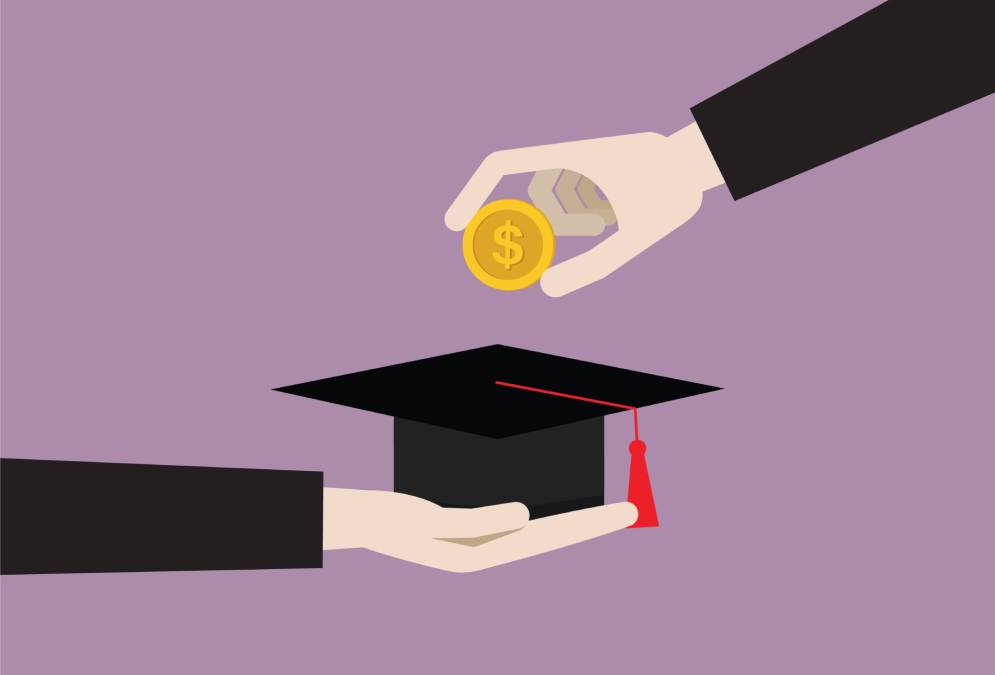 Colleges and universities are spending much of their relief funding on resources to help with distance learning — internet connectivity and cybersecurity programs, virtual lab software that helps students access campus resources and training to help staff adjust to teaching remotely. But as they undertake these projects, administrators are also finding a need to balance federal higher education relief spending requirements with their own short- and long-term needs.
Higher education institutions' technology spending must be clearly related to pandemic response or a shift to online learning, Jarret Cummings, Educause's senior adviser for policy and government relations, told EdScoop. Some technology needs can be addressed through the portion of higher education relief funding designated to go directly to student grants, but any spending on updating a university's IT or classroom technology must come from the institutional component of the funding.
Higher education institutions have had concerns about what technology purchases are viable under the Higher Education Emergency Relief Fund since the funding started rolling in last year, Cummings wrote in an email.
"Significant discretion [on how to use funds] carries with it the weight of making decisions that you worry might be second-guessed down the road by regulators," Cummings wrote. "Educause suggested at an early point that institutions ensure they can clearly relate technology expenditures covered with relief funds to their pandemic response and 'document, document, document.'"
How are schools spending money?
For New Mexico State University, distributing higher education relief money for IT meant addressing immediate needs while keeping in mind an ongoing strategic-planning process, Strategic Chief Financial Officer Ruth Johnston told EdScoop.
"What we're trying to do is pick the things that are most important for the students, [faculty and staff] to get the support that they need," she said. "But also long-term, we have a tremendous amount of deferred maintenance in our technology and needs. So we're looking to the future as well."
Part of her university's HEER funding went into a "strategic pool" for future IT spending, Johnston said, but it also spent on an equipment-loan program, adding new wireless access points and distributing Wi-Fi hot-spots, making software available through virtual desktops and strengthening cybersecurity. Johnston said as instructors began recording lectures and making them available to students online, the university needed to adjust its storage options to accommodate the recordings.
Like NMSU, the University of Illinois spent some relief funds on a virtual desktop system. The university currently maintains about 500 virtual desktop licenses with Citrix, which allow students to access software for activities like graphic design or statistics analysis.
"What we really wanted to do is preserve the student experience and make sure that they could complete their academic work as normal as possible, or in environments that they were a little bit more familiar with," said Heidi Gharst, manager of the university's Instructional Computing Services department.
Gharst said the virtual environment will prove useful to open up learning spaces on campus as well, with students no longer being "tethered" to computer labs. Faculty and researchers can also access university software through the portal, which is helpful for remote or flexible work environments, she said.
Are there overall trends in IT spending?
It's too early to zero in on overall trends in institutional spending, Cummings, the Educause adviser, told EdScoop. But he said many Educause members report that Wi-Fi projects are a priority to keep students connected with classwork and universities' digital services.
"Institutions have also been using their funds mostly for non-IT purposes, such as addressing budget shortfalls for general operations resulting from pandemic-related revenue losses and increased costs," he wrote.
Marissa Navarro, a higher education researcher at the think tank Center for American Progress, said many institutions have not fully spent their HEER funds yet.
"Folks are trying to strategize and figure out ways to best spend the money," Navarro said. "I know there has been a lot of reporting recently around institutions using that money to clear student debt and I think that will continue as we move forward, but I think it's honestly just due to strategy and trying to make the most of the money."
The Department of Education shares how higher education institutions are planning to spend their relief funding on a public dashboard. Institutions must report their spending by category — such as "providing tuition discounts" and "covering the cost of providing additional technology hardware" — but Navarro said the categories are too broad.
"I've seen a lot of Twitter posts where students are like, 'Oh, I didn't realize my institution was getting all of this money. Where's the money going? How's it being spent?'" Navarro said. "I think it would just be good for overall transparency."
This piece is part of StateScoop & EdScoop's special report on relief funding.