How universities can innovate their way to a smart-campus ecosystem
It starts by putting students at the center of the design model, explains Michael L. Mathews, CIO at Oral Roberts University.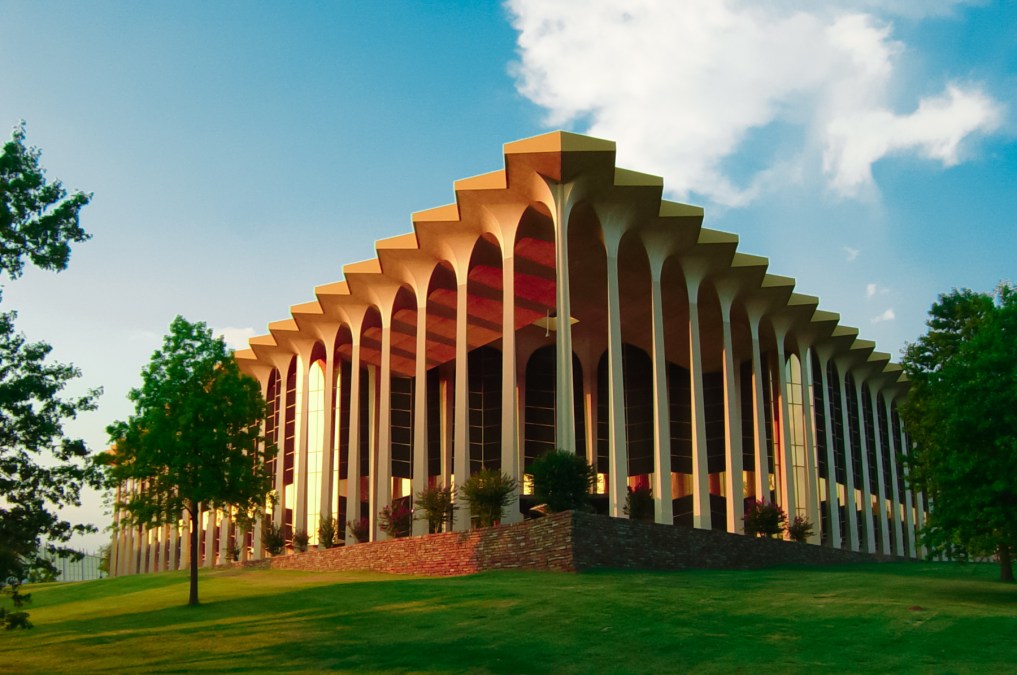 Students around the world deserve world-class innovation versus software and services that merely help institutes compete against one another. To realize that ambition, educational institutions can take a page out of business plans found in the private sector.
Successful organizations like Amazon began their journeys not with the intention of trying to replicate the largest tech company or e-commerce platform. Rather, they endeavored to meet the needs of busy consumers with stellar "prime" customer service. To keep customers at the center of their business models, they have exceled at innovative approaches across disciplines. These companies have a passion for innovating subsets of all technologies for the best consumer experience. Successfully integrating subsets of the best of each technology has allowed them to design world-class business-to-consumer ecosystems.
Amazon became an expert at designing subsets of technologies across the retail and logistics industry, to streamline the customer buying experience. In essence they re-engineered the same technologies that were used by the original vendors in their industries by designing solutions with the customer at the center.
Where educational institutions are being transformed with campus technology, smart-designs are playing out the same way. The organizations that learn to implement the most effective technological innovations with minimal risk and moderate cost have the greatest chance of improving the student experience. Gone are the days that educational institutes can invest 100 percent into every technology; therefore, they need to creatively design and integrate subsets of various technologies.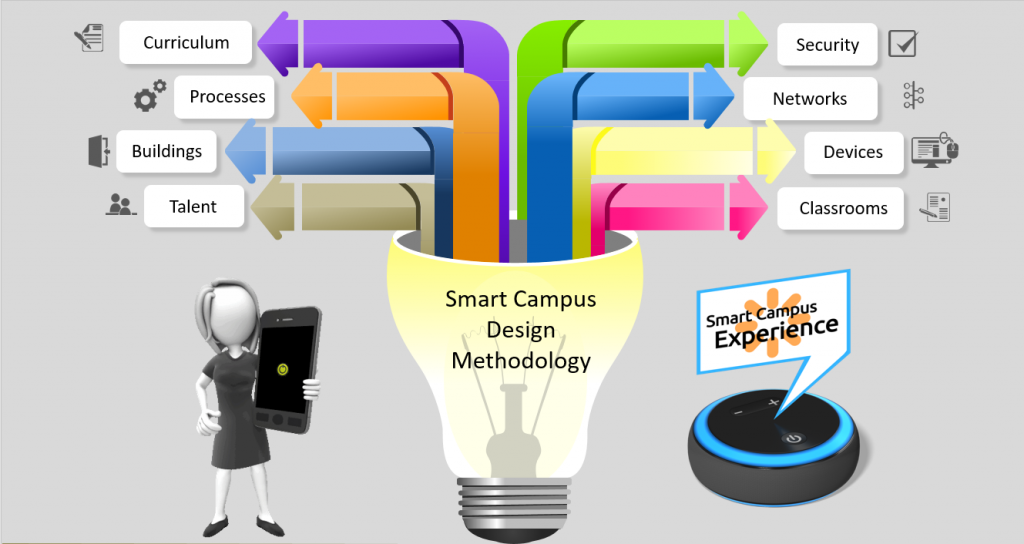 An institution that can create a "smart campus" design by using technologies like wearables, augmented and virtual reality, AI and blockchain, while providing exceptional student service may stand a greater chance of increasing student success.
This past semester, this approach paid big dividends for Oral Roberts University as we reached an all-time high in student retention. Freshman fall-to-spring retention was 95.5 percent and sophomore fall-to-spring retention was 93.1 percent. We also saw an all-time high 99.4 percent placement of graduates. It was the micro-innovations in processes and technologies that made all the difference in the world.
This kind of service delivery is now being referenced as XaaS, or everything-as-a-service, and is documented in CIO Magazine by highlighting two leading corporations and Oral Roberts University.
The innovative or smart-campus approach applied at Oral Roberts University is focused on integrating subsets of many technologies that directly impact student success. Our measure of success is three-fold:
Did the students receive direct value from what was integrated?
Did we successfully white-label the technology and focus on the outcome of the overall system design, rather than the product name itself? Having students focused on numerous technology product names is a hindrance versus having one overall system name. ORU choose to white-label everything under the name "ORU Geovision Technology."
Did we innovatively do something with the vendor product that their own development team did not think about doing?
The majority of our vendors have agreed to allow ORU to innovate and create subsets of their products under our brand, which gives all students a single access point to all the crème de la crème of the vendors' technologies. This reduces the time students and faculty take to login, access, and maneuver around various systems. There's one access point for all things on campus. Every minute we save faculty or staff from stumbling over too much technology is one more-minute that faculty and students can spend on relationships, learning or engagement. Over the past three years, this innovative method has saved each faculty member more than 20 hours of time, and students more than 50 hours each semester.
For example, Ellucian's legacy student information system, Banner, recently introduced a new feature called "student profile" that displays all information on student success in a single location, rather than spreading it across 40 different screens, as was the case previously. ORU now refers to Banner as "Student Profile," as it implies we are putting the student at the center of the innovation. This was a huge breakthrough for our university as we went from 10 percent of faculty using the system to more than 75 percent.
There has never been a greater day to be creative and innovative with campus technology as the words "it's all about the students" is more than a cliché.
Michael L. Mathews is the chief information officer at Oral Roberts University. He's been working in senior-level IT positions for more than 20 years and has worked with more than a dozen higher education institutions across the country including the University of New York, Seattle University and Texas A&M.