Incarcerated coders developed an LMS for offline remote learning
With a nearly $1 million grant from the Mellon Foundation in hand, organizers at the Washington University in St. Louis said the project is expanding.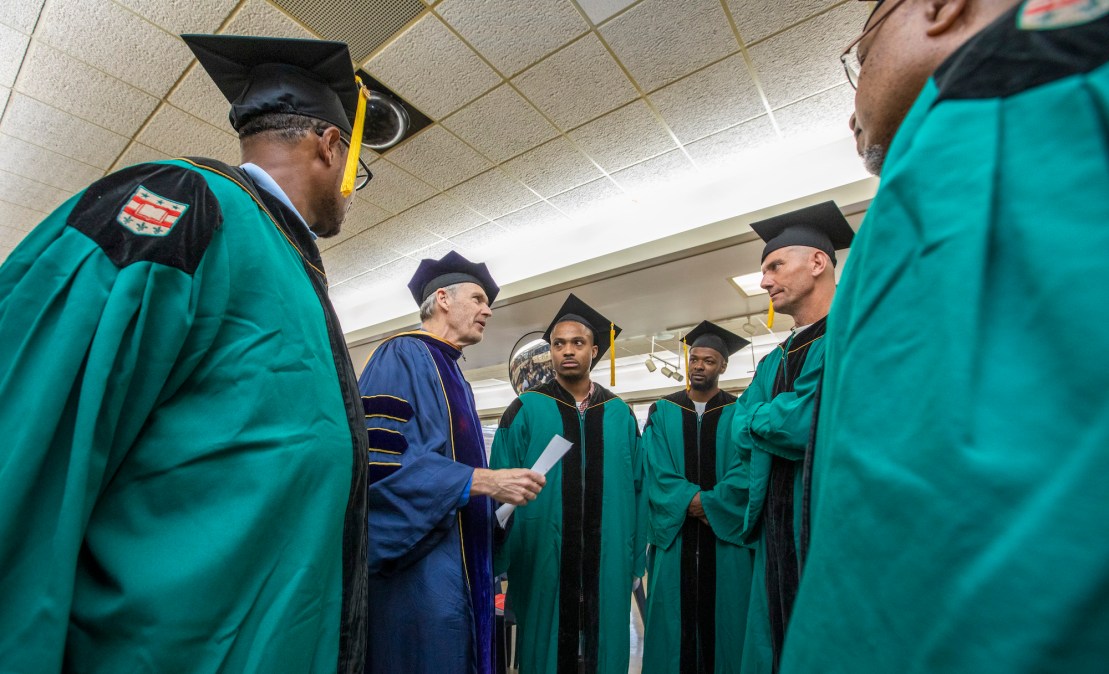 A group of incarcerated coders in Missouri have developed an offline learning management system for prisons that is now expanding throughout the state.
Washington University in St. Louis' Prison Education Project won a two-year, $980,000 grant from the Mellon Foundation last December to build out its program, including new courses, staff members and a computer room. A major component is developing "The Learning Center," a learning management system that allows instructors to communicate with prisoners engaged in self-guided courses without an internet connection.
Prison education programs across the country are typically run face-to-face as prisoners' access to the internet and devices can be inconsistent or restricted. The coronavirus pandemic barred visitors from correctional facilities, where congregate living made prisoners vulnerable to the virus's spread, further impeding education programs. And some education programs, unable to deliver lessons in-person, have reverted to dropping off paper materials, but that doesn't allow for timed quizzes, discussion or other valuable aspects of in-person learning.
Spurred on by the pandemic, Washington University sought to improve its digital offerings by working with LaunchCode, a coding education nonprofit. The university launched its prisoner education program in 2014 and graduated its first class in 2019. The private university offers liberal arts courses and two associates degrees to inmates at the Missouri Eastern Correctional Center near St. Louis.
LaunchCode's Vice President of Impact Haley Shoaf worked for four years with prisoners at the Missouri Department of Correction's facility in Potosi, which is 70 miles south of St. Louis. There, a group of prisoners developed the skills to code their own solution to correctional facilities' spotty internet access: a learning management system that could work both on and off the internet.
Inmates access lessons and assignments through tablets, desktop computers and laptops adapted to prison security standards, while materials are transferred from a server on the university's campus.
LaunchCode piloted the system first with its own coding curriculum, then with a GED program.
Washington University will put the system to use as a way to supplement its existing offerings, though online learning will not replace online instruction. Instead, this system can allow students to maintain contact with instructors and consistently learn, instead of relying solely on face-to-face visits.
The new technology will also expand the Prison Education Project's reach into more remote areas, like the Women's Eastern Reception, Diagnostic and Correctional Center in Vandalia, about 100 miles northwest of the university. Project co-director Robert Henke said access to education programs for prisoners are often clumped around urban areas because it's more accessible for instructors.
With the remote learning management system, an instructor can travel the hour-and-half to the women's prison every couple weeks for face-to-face learning, he said, but then inmates can continue to learn while instructors aren't there.
Part of the grant's purpose is to make the learning management system open source so corrections departments across the country can easily adopt it for their prisons.
"In a general world, we're thinking a lot about criminal justice reform and thinking a lot about how do we move from sort of a punitive to rehabilitation model," Shoaf said. "So kind of having building up resources in an open source way that are very driven and informed by directly affected individuals to be able to kind of support this movement, I think, is a really cool thing."