University of Rochester promotes deputy CIO to top spot
University of Rochester Deputy Chief Information Officer Julie Myers was named the university's new CIO.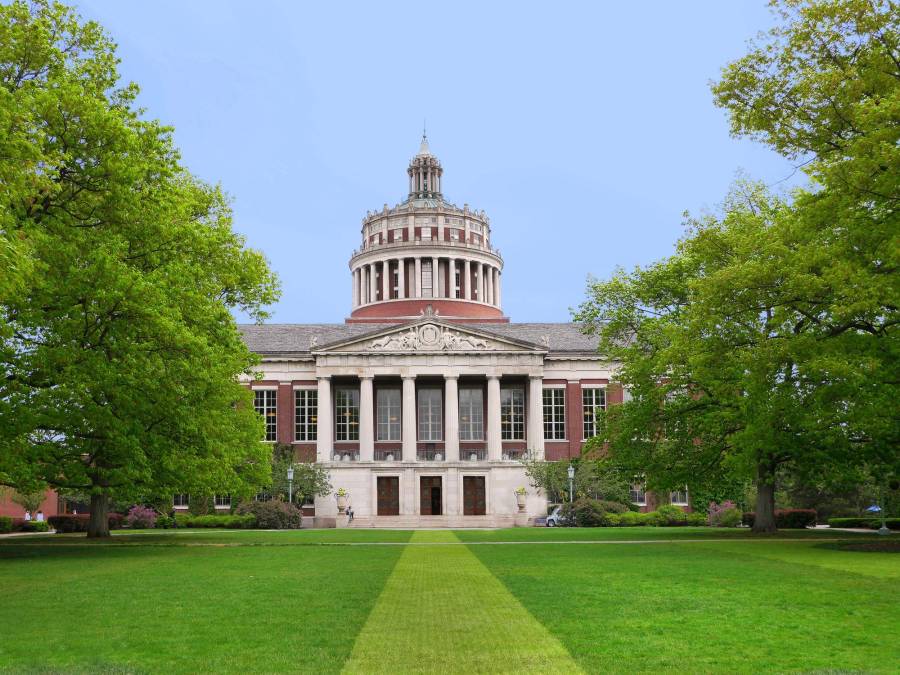 University of Rochester Deputy Chief Information Officer Julie Myers will be the institution's new CIO, the university announced Friday.
Myers began in 2006 as an IT project director, arriving with 22 years of experience, according to the university's website. She also previously served as its chief information security officer. The announcement did not elaborate on specific projects that Myers will spearhead in the new role, instead emphasizing that she'll drive collaboration and ensure IT services are aligned with the University of Rochester's mission.
At the University of Rochester, the CIO oversees an operating budget of $73 million and more than 300 staff members, according to an online job posting. Myers will be responsible for "all aspects of technology relating to teaching, faculty research, students and administration," including the system's two data centers.
Leadership also announced its associate vice provost and chief data officer, San Cannon, will be promoted to vice provost for data governance. Cannon was named the University of Rochester's first chief data officer in 2018.
"One of the lessons of the past 15 months is that when the University works in a comprehensive and coordinated fashion, we're better positioned to serve our students, support our researchers and faculty members, and make strides toward our strategic goals," University of Rochester Provost Rob Clark said in the press release. "In many ways, San's position as the institution's chief data officer has been a model for that kind of comprehensive vision, but one of my goals as provost has been to identify some of the essential functions of the University that would be better served through coordination across academic and administrative units."
As CIO, Myers will sit on the university's IT policy committee and its IT executive committee, two of three groups overseeing governance of the university's IT. The executive committee oversees clinical, research and educational IT. A data-governance council handles analytics and enterprise systems. The university's IT policy committee governs security, privacy, data centers and "core technologies."
Enrollment at University of Rochester for fall 2020 was about 11,700 students, while fall will bring a record class of freshman enrollment for the university. All classes will be on campus at classroom capacity, according to the university's website.