Lawmakers ask Education Dept. for closer scrutiny of OPM tuition deals
Congressional Democrats asked the Education Department to conduct greater sight of the tuition-sharing deals colleges have with their OPMs.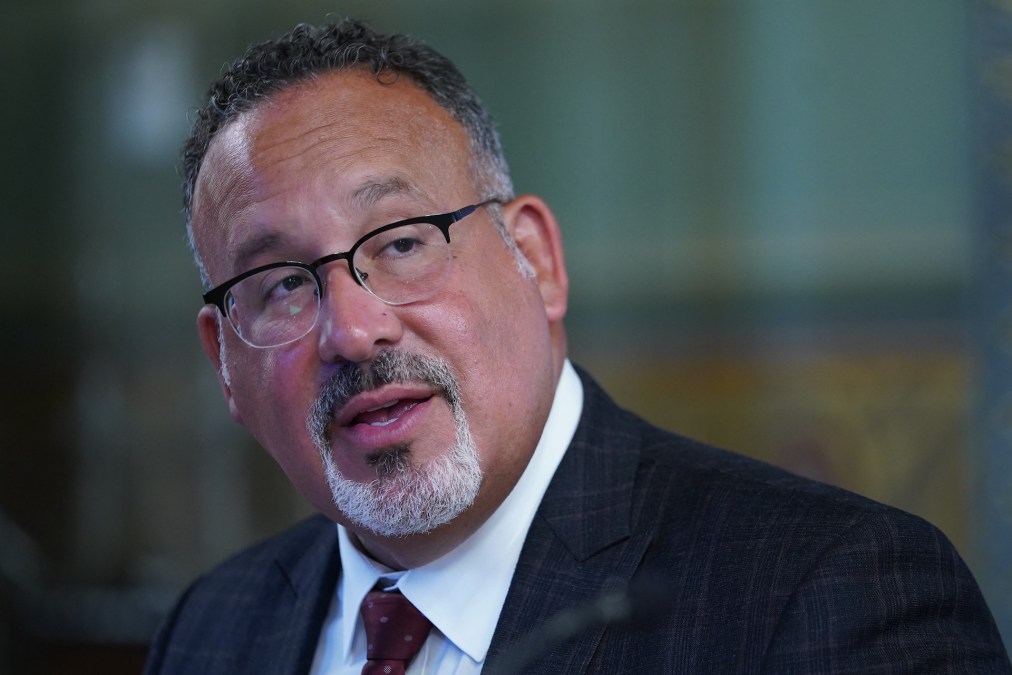 A group of Democratic members of Congress on Monday asked the U.S. Education Department to improve its oversight of the tuition-sharing arrangements that colleges and universities enter into with their third-party online program managers.
In the letter to Education Secretary Miguel Cardona, the lawmakers, led by House Education and Labor Chairman Bobby Scott, D-Va., and Senate Health, Education, Labor and Pension Chairwoman Patty Murray, D-Wash., asked the department to stop OPMs from engaging in abusive recruiting practices. More than 500 colleges and universities nationwide use outside online program managers — in many cases, those contracts operate with tuition-sharing agreement, potentially giving those companies an incentive to boost enrollment.
The letter was also signed by House Appropriations Chair Rosa DeLauro, D-Conn., and Sens. Elizabeth Warren, D-Mass., and Tina Smith, D-Minn.
While federal law prevents colleges from paying companies or individuals bonuses, raises or commissions in exchange for recruiting more students, an audit earlier this year by the Government Accountability Office found that the Education Department often doesn't have the information it needs to prevent such incentives from happening.
"The GAO report confirmed the current higher education accountability system, the triad of the Department, state authorizers, and private nonprofit accreditors, lacks adequate oversight of OPM arrangements, especially considering the significant amount of federal funding flowing to OPMs," the letter reads.
That lack of oversight, the signers argue, gives OPMs an incentive to push students toward lower-quality, higher-cost programs.
The Education Department last updated its guidance to colleges on the prohibition of incentive-based compensation to vendors in 2011. In response to the recent GAO audit, the department's chief operating officer, Richard Cordray, said the department is reviewing that language.