OPM 'loophole' defended and attacked in Ed. Dept. hearings
The need for greater scrutiny of online program management companies was hotly debated in "listening sessions" organized by the Education Department.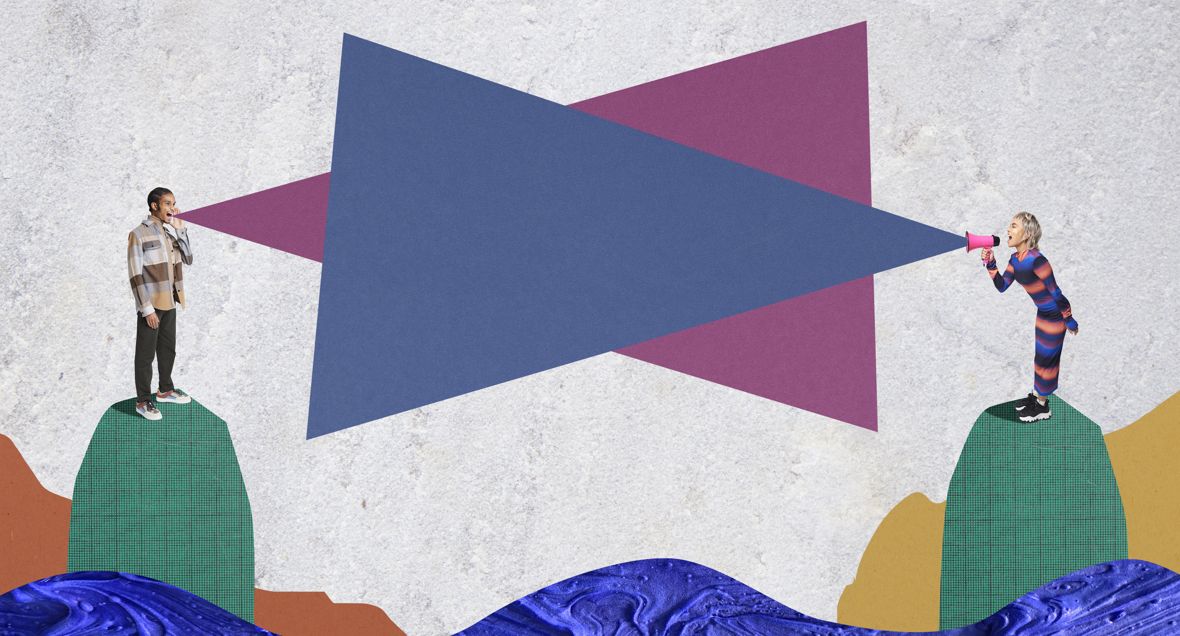 Both criticism and praise were piled on the online program management companies that help institutions launch online degree programs for a cut of tuition revenue during two three-hour "listening sessions" held by the U.S. Department of Education last week.
Dozens of speakers — including current and former students of online degree programs supported by OPM companies, consumer advocates, faculty members, senior higher education administrators, education policy experts, edtech investors and OPM business leaders — aired their views last Wednesday and Thursday on the pros and cons of various OPM business models.
Speakers, each getting just three minutes to speak, shared wide views. Some called for greater scrutiny and regulation, and others argued that the rules as they currently stand do not need to be altered.
Why did these 'listening sessions' happen?
The Education Department is considering closing a loophole in the 1992 "incentive compensation" ban designed to prevent higher education institutions from rewarding companies that recruit large numbers of students to their degree programs.
The 1992 legislation was intended to stop taxpayer money being paid to companies that employed predatory or high-pressure enrollment tactics to enroll students in degree programs, but Obama-era guidance created an exception to this rule for companies that do more than just recruit students, such as offer curricular design expertise and provide technical support.
This 'bundled-services exemption,' created in 2011, was intended to help institutions enter the online degree space with the support of third parties, but Obama-era education officials did not anticipate that their guidance would facilitate the birth of the multi-billion dollar OPM industry.
Now the shaky legal ground that the OPM industry is built on could be removed entirely, potentially requiring hundreds of universities to renegotiate their revenue-sharing deals with OPM companies or move outsourced services in-house.
"Online education has the potential to meet the needs of many students and lower costs," said Under Secretary of Education James Kvaal in a February press release announcing the forthcoming listening sessions. "But we are concerned about the growth in loan debt and want to ensure students get value for their money. These listening sessions are part of the Department's commitment to undertake a careful, fair, and thorough review of the rules around how contractors recruit students for online programs."
What did people say?
Many opposing views were shared in the listening sessions, with some speakers calling for action from the department. Others claimed any change could cause disruption and harm not only to OPM businesses, but to institutions and the students they serve.
Consumer and student advocates frequently raised concerns during the sessions about the price of online degrees supported by OPMs and the large share of tuition-revenue that some OPM companies claim in exchange for their services. They claimed that OPM companies' large marketing and advertising budgets are paid for by students and taxpayers, who are sometimes pushed into enrolling in programs that may not benefit their long-term career goals.
Rather than continue offering OPM companies a large chunk of tuition revenue for their services, some speakers proposed that institutions stick with a 'fee-for-service' model, in which they pay up-front for specific services. The downside of this approach, however, highlighted by several higher education administrators, is that smaller colleges that lack the upfront capital to launch an online degree program might be left behind.
"When colleges only pay for the services they need, they understand the prices they are charged and they retain control over their programs. Institutions could also separate their recruiting needs from other aspects of program management," said Tia Caldwell, a policy analyst with the left-leaning think tank New America, which favors the fee-for-service model. "By using one contractor for marketing and recruitment activities and another contractor for academic services, institutions can identify the most appropriate company to assist with each aspect."
But 2U CEO and cofounder Chip Paucek said revenue-sharing deals lower risk for institutions launching online degrees and lower tuition costs through increased efficiencies of scale.
"Revenue-sharing is the only model that aligns incentives between the parties," Paucek said during the Thursday session. "Unlike fee-for-service providers who get paid up-front regardless of student outcomes, 2U only gets paid as students progress through the programs, ultimately earning a degree. Our financial success is directly tied to student success."
The University of Southern California's online master's in social work, supported by 2U, was referenced by multiple speakers — including Caldwell and former students — as an example of a six-figure online degree program that has saddled many students with debt.
"We were scammed," Evan Ganick, a former student at USC's online social work program, said during the Wednesday session.
Ganick described feeling pressured to enroll in the program by an admissions counselor whom he thought was a USC employee, but was actually a representative from 2U.
"These OPM programs cannot continue to go unregulated," Ganick said. "They need to be held accountable for the harm and deception they're inflicting."
The Education Department is accepting written comments on the pros and cons of revenue-sharing OPM business models through March 16.