University technologies among competitors for $100 million idea grant
Water security, environmental monitoring and an international education network are some of the top issues addressed by U.S. colleges and universities.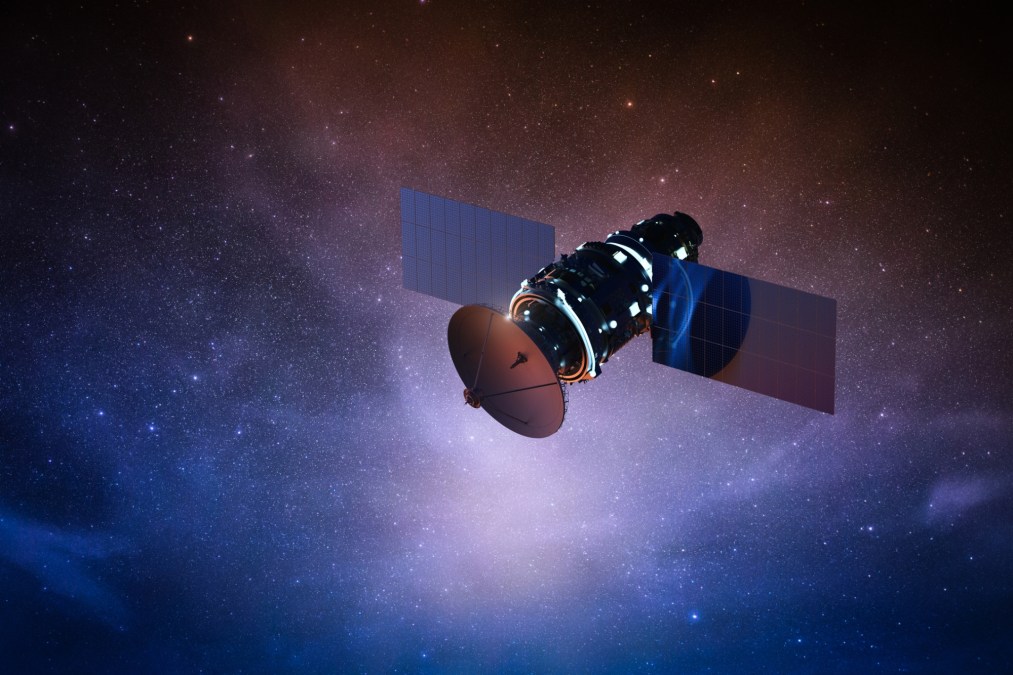 A number of technology-enabled projects at universities rank among the top 100 finalists in contention for a $100 million grant from the MacArthur Foundation.
The 100&Change competition, which last month named its finalists from a pool of 755 submissions, aims to help "solve one of the world's most critical social challenges." A new website, which the foundation calls the "Bold Solutions Network" was created showcase the top projects and "help top applicants gain visibility and funding from a wide array of funders."
Its proposals, which were evaluated on their expected impact, feasibility, durability and reliance on evidence-based practices, include some from universities that take on problems as prosaic as drinking water and as lofty as redesigning higher education itself.
Collaboration across borders
New York's Bard College is among the university finalists, proposing to expand its international university network that seeks to bolster liberal education in places where democratic norms are being challenged, both at home and abroad.
"Bard College seeks to address the urgent challenges of democracy and education through innovative practice and advocacy that recognizes the importance of the arts in expression and dissent, and creates the first global, independent, sustainable undergraduate and graduate educational network. The future of democracy requires redefining higher education for the 21st century," the college's proposal reads. "[W]hat if those with the greatest stake in realizing structural and social transformation in their communities had access to genuine and robust liberal education?"
Through collaboration with the Central European University, Bard would share across its network "a common currency of curricula by which faculty and students can engage in critical thinking and debate that considers key societal challenges." The network, which the college estimates would require an annual operating budget of between $100 million and $199 million and between 500 and 1,000 employees, "will be characterized by student-centered teaching and facilitated in real-time by technology and interpersonal connections across the network."
Already claiming past success in the West Bank, Russia, Kyrgyzstan, Hungary, China and in urban areas in the U.S., the college says it would use the funding to expand operations in Russia, Jordan, China, Vietnam and Germany, focusing on issues affecting youth, immigrants and low-income populations.
Better observations from space
An Arizona State University project called the Global Biodiversity Observatory, meanwhile, would further project funding to map land biodiversity, greenhouse gas emissions and coral reef health. The project, led by Greg Asner, director of ASU's Center for Global Discovery and Conservation Science, collects data using a "super plane" equipped with 3D-mapping tools.
"This approach has benefited countries like Malaysia and Peru, which used detailed maps of Bornean and Amazonian plant communities to identify and protect previously unknown biodiversity," the project website explains. "Governments, NGOs, and scientists are urgently calling for this type of high-resolution mapping, and especially change detection, across the globe to support development decision-making, but aircraft are very expensive and time-consuming."
If given additional funding, the university would add Earth-orbiting satellites with sensors powered by artificial intelligence. The goal is not to compile academic data, an ASU press release explains, but to provide actionable information.
"We cannot solve the climate change problem without simultaneously saving biodiversity," Asner said in the release. "Biodiversity is a huge part of the solution because nature pulls a large amount of excess carbon that we've put in our atmosphere back into the ground."
Improving water security
Several universities are developing solutions to improve the safety of drinking water around the world.
Researchers at the University of California, Berkeley have invented and deployed Electro-chemical Arsenic Remediation, or ECAR, technology in West Bengal, India, which allows water to be purified locally and sold at more affordable prices. With additional funding, the university says it would expand the project to Nigeria and California with the installation of 1,000 additional plants designed to benefit low-income communities.
Columbia University wants additional funding to test millions of wells in Bangladesh for arsenic, which accounts for 6 percent of adult mortality nationally. It would distribute results to the public via a smartphone app and methodological data directly to the Bangladeshi government so it can limit future arsenic exposure.
Ohio State University is competing to add sensors to water supplies in Tanzania through an existing project called the Sustainable Village Water System program, which has replaced at least broken wells in 125 villages, according to the project's website.
The University of Colorado Boulder is seeking the funding to expand work that attempts to help communities in Kenya, Ethiopia and Somalia to be more resilient in the face of drought.
The university's Drought Resilience Impact Platform, or DRIP, combines early detection and planning efforts with proactive groundwater management in those East African nations in an attempt to help communities better manage their water and avoid humanitarian crises.
The platform monitors water levels using satelitte-connected sensors and provides data on water availability and cleanliness to regional water service providers and policymakers.
According to the Centers for Disease Control and Prevention, more than 780 million people globally lack access to an "improved" water source, one protected from outside contaminants. Dirty water and lack of access to "improved" sanitation facilities accounts for 88 percent of diarrheal diseases worldwide, according to the World Health Organization. A 2012 article in the medical journal The Lancet estimated that 801,000 children under 5 years old are killed by diarrhea annually.
Evan Thomas, an associate professor of engineering who leads the project, said DRIP can "guarantee" water security for tens of millions of East Africans.
"Millions of people in the Horn of Africa are affected by droughts in terms of food insecurity and high malnutrition rates," said Doris Kaberia, Kenya director of the Millennium Water Alliance, a nonprofit consortium of safe drinking water and sanitation-related charities. "The women are walking longer distances for water, and we have seen borehole water levels going down."