National edtech plan getting first refresh since 2017
The Office of EdTech is updating its national edtech plan, the strategy document outlining how technology is used in U.S. education.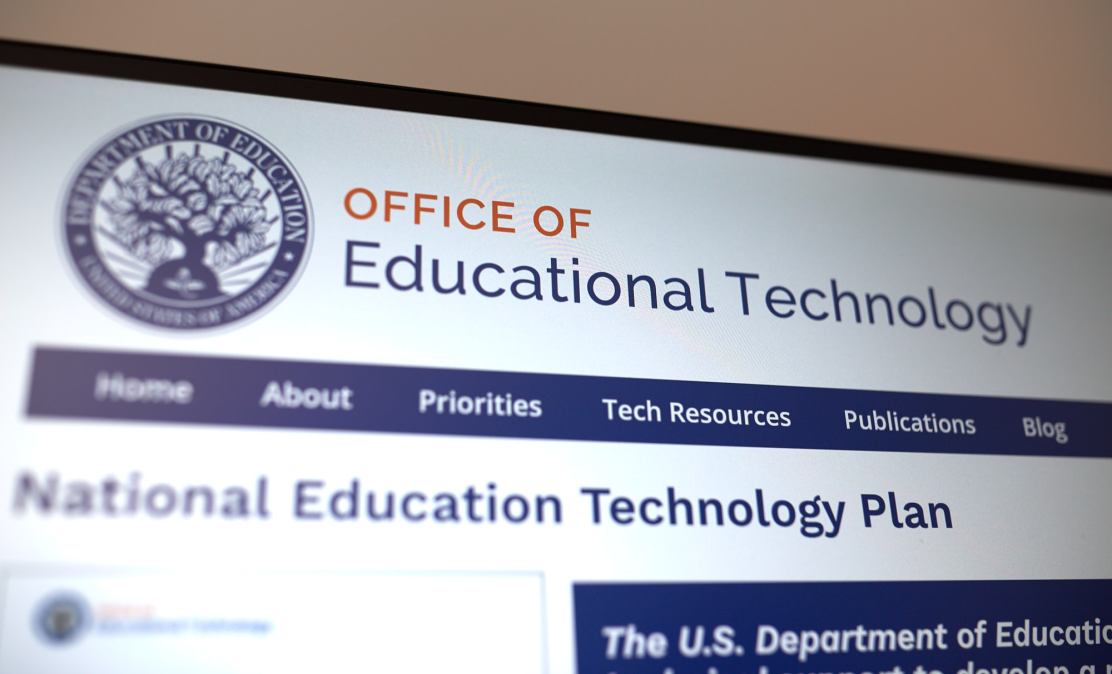 The Department of Education's Office of Educational Technology is starting the process of updating the national education technology plan, last issued in 2017.
The office, which oversees policy and federal edtech initiatives in K-12 and higher education, announced Thursday it's searching for a contractor to offer technical support on the plan, which offers recommendations and federal priorities for implementing and assessing technology in learning. The office also posted an online form to its website to gather feedback about what to include in the report.
The national education technology plan is intended to provide "a national vision and plan for learning enabled by technology," which is accomplished by reviewing past work and setting goals for the future, according to the 2017 version of the report.
"In light of the rapid changes in technology capabilities over the last five years and new policy emphases of the current Administration, the Department requires technical support to develop a new national educational technology plan," the posting for the 2022 contract reads. "Overall, the 2022 NETP will inspire research, development, and innovation in the use of technology to enhance student learning and enhance the ability of schools and districts to support and evaluate that learning."
The office said the work starts with recruiting a technical group to develop and review the report. Previously, this has included researchers, superintendents, professors and tech company representatives.
The contractor's role is to handle the logistics of developing, writing and revising the report. The contractor is also responsible for scheduling internal meetings and consulting with school administrators, tech CEOs and policymakers.
The Office of Edtech started the process of updating the plan in 2019, working with the edtech nonprofit Digital Promise. A listening session was planned for the South by Southwest Education conference in March 2020, before the pandemic shut down the event.
The application deadline is June 3.