Ohio modernizes cross-institution virtual tutoring platform
OhioLINK, which shares academic resources with higher education institutions and libraries, is now to run on the TutorOcean platform.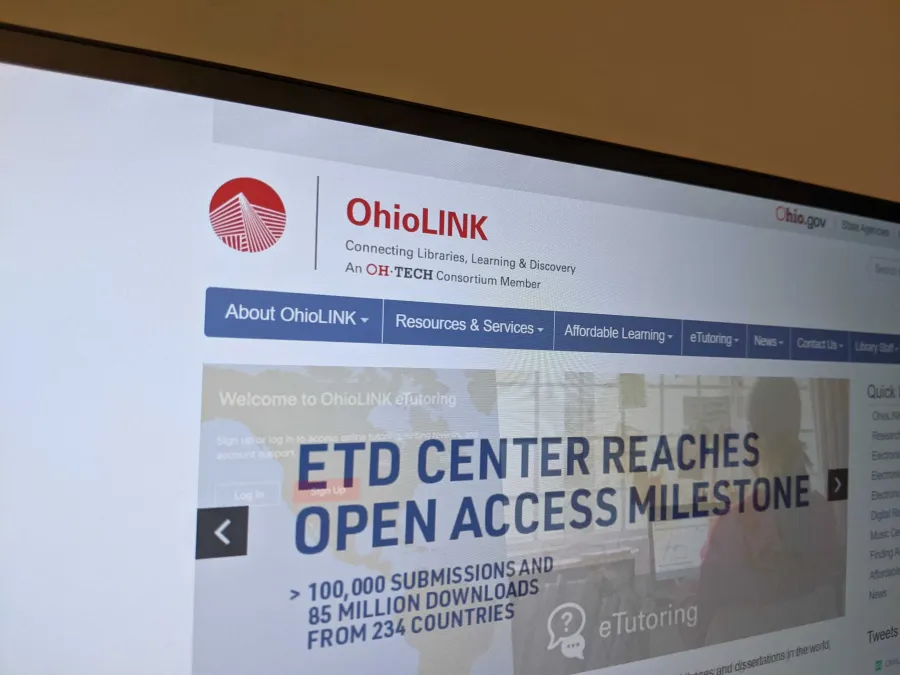 The Ohio Library and Information Network, or OhioLINK, a pool of academic materials and resources shared between higher education institution academic libraries, is updating the state's virtual tutoring software.
The organization last week announced its eTutoring program will now run through a platform called TutorOcean. OhioLINK serves 88 institutions and Ohio's state library, with about 20 members participating in the virtual tutoring program, where students can attend live tutoring sessions and get free written feedback.
The coronavirus pandemic sparked the use of online platforms for tutoring or therapy to accommodate social distancing, with higher institutions now looking at how to continue to provide flexibility in services as students return to in-person learning.
The eTutoring program, supported by the Ohio Department of Education, offers a shared group of trained tutors from each participating institution, which will now book appointments and teach through TutorOcean. Judy Cobb, the system's associate director of operations and platforms, told EdScoop the eTutoring program has served more than 30,000 students since its inception in 2010.
"We know that our students and our tutors wanted a modern, easy-to-use tutoring experience," Cobb wrote in an email. "They wanted a convenient, single platform that they could use as a '1-stop' for academic assistance."
TutorOcean allows students to search by subject and book outside of tutors' in-person office hours, while virtual whiteboards, a messaging system and other tools are available for tutors to use while teaching synchronously. The platform also offers analytics dashboards for program organizers.
"OhioLINK eTutoring is unique in that our tutors are provided by each institution and then shared among participating institutions," Cobb wrote. "This type of collaboration-based program is not natively supported by most online tutoring applications. The TutorOcean team liked our approach and was able to work with us so that our program participants have the flexibility and support necessary to provide shared tutoring for all our students."
There are numerous third-party online tutoring platforms that work with higher education institutions to provide virtual tutoring services, including Knack and Tutor.com. Tutor.com announced in February the online platform reached 20 million online sessions, claiming two million of those were delivered during the coronavirus pandemic.