University's surface-cleaning robots do more than clean
A director at Rochester Institute of Technology said cleaning robots also improve the school's image and make students feel more comfortable.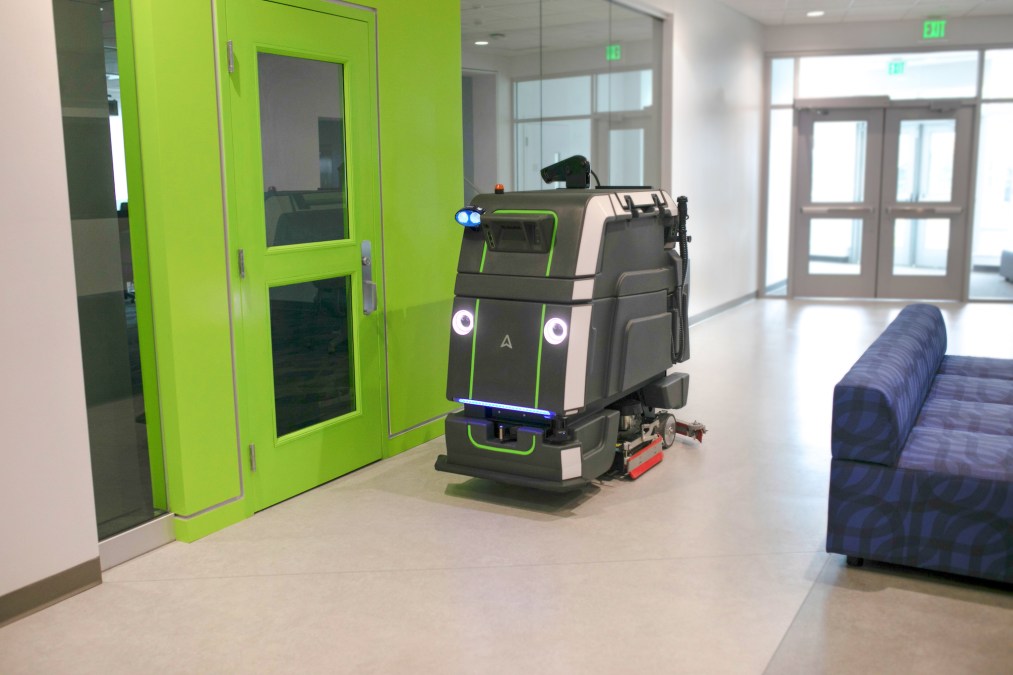 Rochester Institute of Technology added electrostatic sprayers onto three floor-cleaning robots this summer to disinfect high-touch surfaces, aiming to ease worries about coronavirus safety and free up staff for more deep cleaning, the school's environmental services director told EdScoop.
RIT uses three Neo robots, designed by Avidbots, designed to autonomously clean large areas. Height-adjustable spray guns are mounted on top of the robots, allowing them to spray objects about four feet high. One of the company's executives told EdScoop that the devices' cleaning particles are electrically charged, so they are attracted to surfaces like trash cans and door handles.
Software guides the robots' spray guns, but the targeting doesn't need to be exact, said Derek Sylvester, RIT's director of building environmental services.
RIT was an early adopter of the floor-cleaning robots, he said, with the first Neo arriving on campus in 2016 — long before the coronavirus pandemic drew widespread attention to sanitation guidelines at college campuses and other gathering spots. The school now uses three Neo robots in two of its large arts buildings, an athletics building and its residence halls.
When the coronavirus pandemic hit, RIT was required to submit an updated sanitation plan to the New York state government. Sylvester said the robots didn't just help with cleaning but also took some of the burden off of human workers who needed to repeatedly deep-clean common areas and bathrooms.
"The message is not replacing an individual's job, it's trying to make more the focus [on what's] more efficient, on what's important for us," he said. "Where do we want to focus our efforts that can't be done by robots?"
RIT served as one of the early clients for the spray add-on after local testing, Avidbots co-founder Pablo Molina told EdScoop. The pandemic has drawn more attention to robotics, he said, because of their ability to complete repetitive tasks in conditions that are dangerous for human workers.
"I think it's helped people feel more comfortable with robotics, as really what it is — a tool to expand the productivity of your teams," Molina said.
Though the devices are semi-autonomous, Sylvester said the robots are manually placed in each area that needs to be cleaned and that human operators are also needed to replace cleaning solution and water and charge their batteries.
The robots clean areas with foot traffic, Sylvester said, but because RIT started using the robots years ago, students are used to moving out of the way — though freshmen need time to adjust. Though the robots are efficient, he said, the optics of having the robots cleaning consistently is also helpful to the campus community.
"Seeing Neo spraying, whether or not we're hitting every single touch point on campus — which we're not because we just can't physically do that with a Neo — but when they see it being done it just registers in people's minds, 'oh my gosh, RIT is doing whatever this is to make the school safer' so it just makes them feel more comfortable. There's more to it than just the actual cleaning."