Three lessons on how students can improve school culture
Commentary: K-12 students are in many cases savvier and more thoughtful than educators anticipate, says edWeb.net's Stacey Pusey.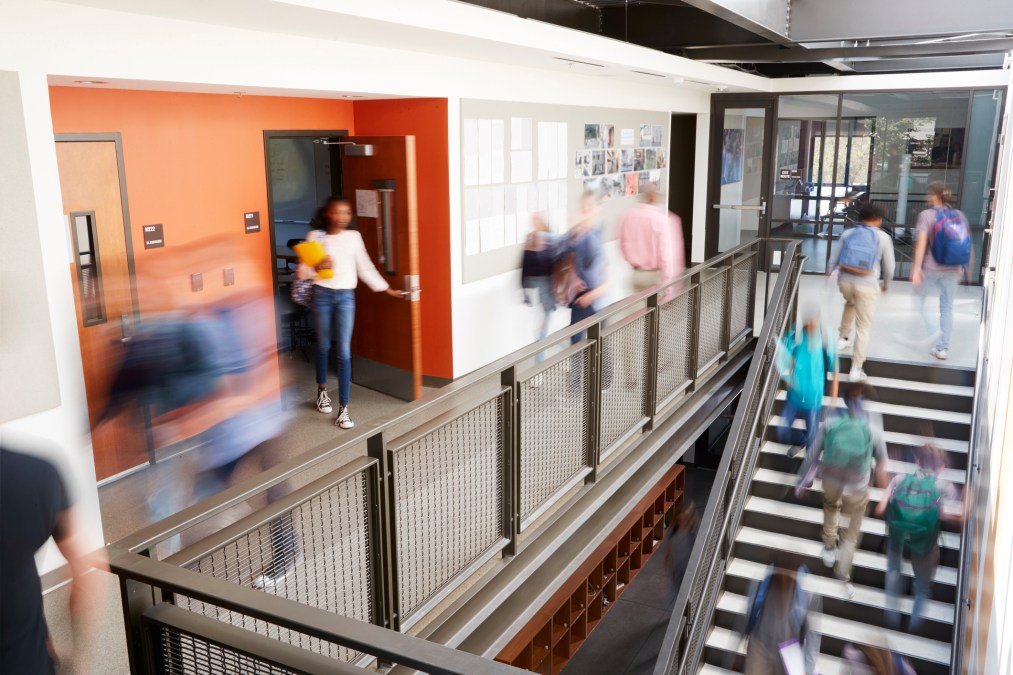 When the administrators at Vestavia Hills High School in Alabama were tasked with creating a leadership program, they knew one thing right away. They did not want to develop another program that tapped only the top students and did nothing the engage the rest of the student body.
So that's what they did, and the resulting Youth Leadership program has not only had a positive impact on the school's culture, but has also provided the school's administrators with several important lessons. In their webinar, "Build a Positive School Culture with a Student-Run App," Kym Prewitt, leadership teacher at Vestavia Hills High School, and Whit McGhee, public relations director at Vestavia Hills City Schools, shared what they learned and explained how the kids continue to surprise them.
Lesson 1: Let the students lead the way
While students need guidance from teachers on how to create a positive culture, administrators found that students had good ideas on how to address the specific needs of their school. At Vestavia, their first step was to just give students the opportunities to connect, to provide them with a place to meet and to encourage the connections. The core issue was simple kindness and acceptance. The students needed to take the lead in creating a welcoming culture so they would feel ownership of the program.
Lesson 2: Schools need to lean in to how kids want to connect
Technology has the power to connect people around the world, but it can also make kids feel lonelier, especially on social media. When they see posts of classmates and friends having fun without them, they can become more isolated.
When the Vestavia Hills students brainstormed on how to get their classmates more involved, though, tech was also the answer. They pitched developing an app, specific to the high school, that would provide students with all of the information they need to become more connected to the school. While all of the information to be included in the app already existed on school and district websites, the students explained why it didn't work for them. Besides the fact that students live on their phones, they also didn't want to sift through web pages, connect to multiple social media accounts, or read messages for other schools or parents. The students love having a centralized digital place just for them.
Lesson 3: Students are savvier than most adults think
When students asked for the app, administrators had several concerns. Who would provide the content, and how could the school make sure bullying didn't start there? Would it be sustainable or a one-time project? Would they be able to get other students to use it? The students, however, had already thought through answers to these questions. The app may be for student use, for instance, but they wanted the school to be in charge. That way, students' biases couldn't creep in. In addition, with a dedicated group of teachers and IT staff running the app, it is more likely to continue to be maintained after the original students move on. Finally, the students recommended a soft launch, working out bugs and getting some buy-in, before marketing it to the entire student body.
"I'm so proud of those students who participated … because now they know they can do it. They know that if they have an idea, and they know how to properly communicate it, that good things can happen," said Prewitt. "And I think that next time they have an opportunity, and maybe the stakes are higher, that they will do that. … And I really feel strongly that that's what we're called to do as educators. We are called to facilitate that in our students."
About the presenters
Kym Prewitt has been active in the world of education for 30 years. She currently teaches leadership classes for which she has written the curriculum at Vestavia Hills High School in Birmingham, Alabama. A graduate of Auburn University with a B.S. in secondary education language arts, Kym began her career teaching English at VHHS. After eight years in the classroom, Kym moved to a new roll of community volunteer and leader. Over the next 20 years she sat on more than 30 national, state, and local boards, mostly related to education, and served as president or chair of ten of those. She also chaired more than 65 philanthropy events for education, literacy, and scholarships. She founded the Children's Literacy Guild of Alabama as well as Youth Leadership Vestavia Hills. She is a frequent speaker on topics of literacy, leadership, and community and has received numerous awards for her work.
Whit McGhee is the director of public relations for Vestavia Hills City Schools in Birmingham, Alabama. Whit has served as the district's communication and public relations specialist since 2014. He previously worked as Assistant Director of Admissions for Communications at the University of Alabama in Huntsville and as a recruiter at Jacksonville State University in Alabama. Whit holds a bachelor's degree in communication from Jacksonville State University and a master's degree in strategic communication from Troy University.
Join the community
Family Engagement & Community Outreach in K-12 is a free professional learning community on edWeb.net where district and school administrators, teachers, and families can explore all aspects of family engagement and its positive effects on student achievement.
The edWeb webinar referenced above, sponsored by Blackboard, can be found here.