University responses to COVID-19 outbreaks vary
Each university is handling the return to the fall semester differently as COVID-19 outbreaks spring up, with some institutions reversing their decisions and others sticking to their plans.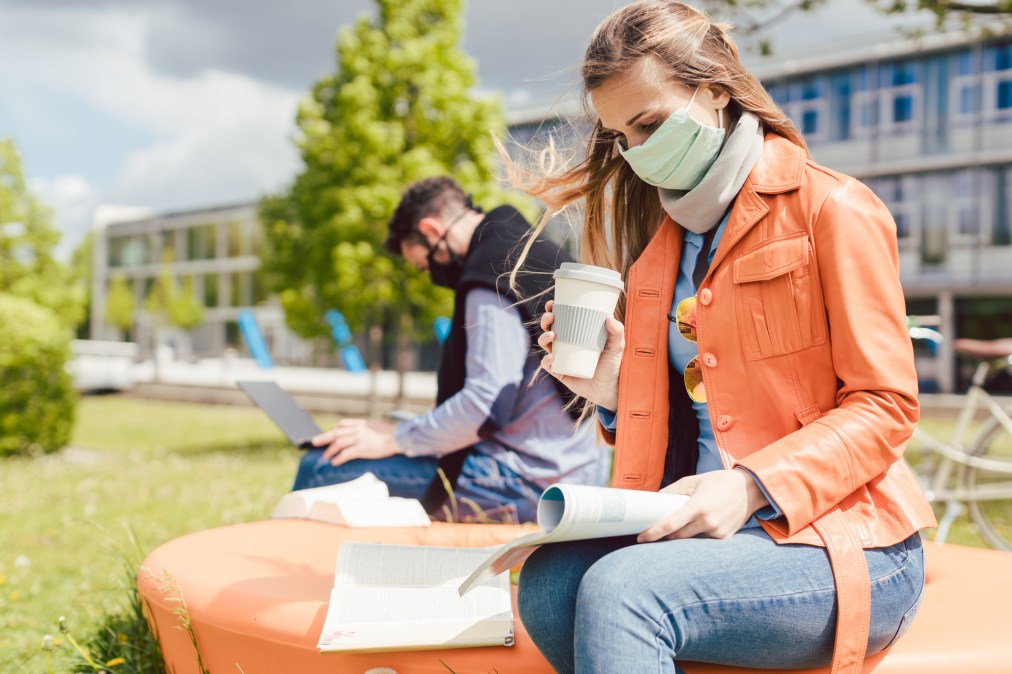 The fall semester is off to a confused start with some universities plowing ahead with in-person classes and others turning back to remote instruction as more and more institutions announce outbreaks of COVID-19 on their campuses.
Many institutions spent the summer preparing to bring students back to campus, implementing detailed COVID-19 testing and prevention guidelines. But despite these efforts to keep students and faculty safe, COVID-19 cases are on the rise, as is pressure from students and employees for universities to do better at keeping them safe.
There have been at least 26,000 COVID-19 cases at more than 750 institutions this year, according to data collected from colleges and universities by the New York Times, and the numbers continue to grow each week. But with no federal guidance on how schools should reopen for the fall semester, it is up to each institution to make their own decisions.
New cases
At the University of Alabama, more than 1,300 students, faculty and staff have tested positive for COVID-19 since Aug. 19, according to its dashboard. But only about 15% of all of the university's courses are being offered online this fall, according to UA Dean Peter Hlebowitsh, and the university has not yet announced any plans to return to fully online instruction. The university announced last Friday all in-person events will be paused for 14 days.
At the University of Kentucky, the Lexington Health Department reported more than 750 positive COVID-19 cases among students, but school officials said Wednesday they are awaiting further data before deciding how to proceed.
The total number of positive COVID-19 cases among Illinois State University students since fall has increased to more than 500 since the semester began Aug. 17, according to the university, but in-person classes have not yet been cancelled.
And the University of Iowa reported a more than 900 students have tested positive for the coronavirus. Yet no administrators at any of these institutions have announced classes will go back to an online-only format as they did during the spring semester, despite calls from students and faculty to take more actions to keep them safe.
Petitions and reversals
Georgia College has had more than 500 students — about 8% of its student body — test positive for COVID-19, according to the university, prompting college employees to demand administrators to implement more online learning options for students and instructors, hazard pay, contact tracing, greater diagnostic testing and security from layoffs.
More than 800 people have signed an online petition in support of college employees' demands and other steps to "protect the Georgia College community."
"The Georgia College reopening plan is inadequate to prevent an outbreak on campus," the petition states. "The reopening of Georgia College puts students, employees, and the community at risk."
Some other institutions, seeing outbreaks at colleges across the country and on their own campuses, have returned to remote instruction, including North Carolina State University, University of Oregon and Temple University.
North Carolina State University shifted all undergraduate instruction online beginning last week after more than 500 students were forced to quarantine because of exposure to the virus.
"Overwhelmingly, we've seen people doing what they're supposed to do. Unfortunately, 90% compliance is not good enough," Jonathan Sauls, associate vice chancellor for student affairs announced last month.
The University of Oregon also scrapped plans to host in-person classes this fall, opting instead for virtual classes. UO freshman, however, will still be welcome to live on campus.
With more than 100 positive COVID-19 cases, Temple University announced Sunday it will shut down in-person classes for two weeks in an attempt to get control of the outbreak and salvage plans for an in-person semester.