Virtual cherry blossom tours replace campus tradition at U. Washington
With its Seattle campus closed, administrators have asked people to instead view the flowers on the internet.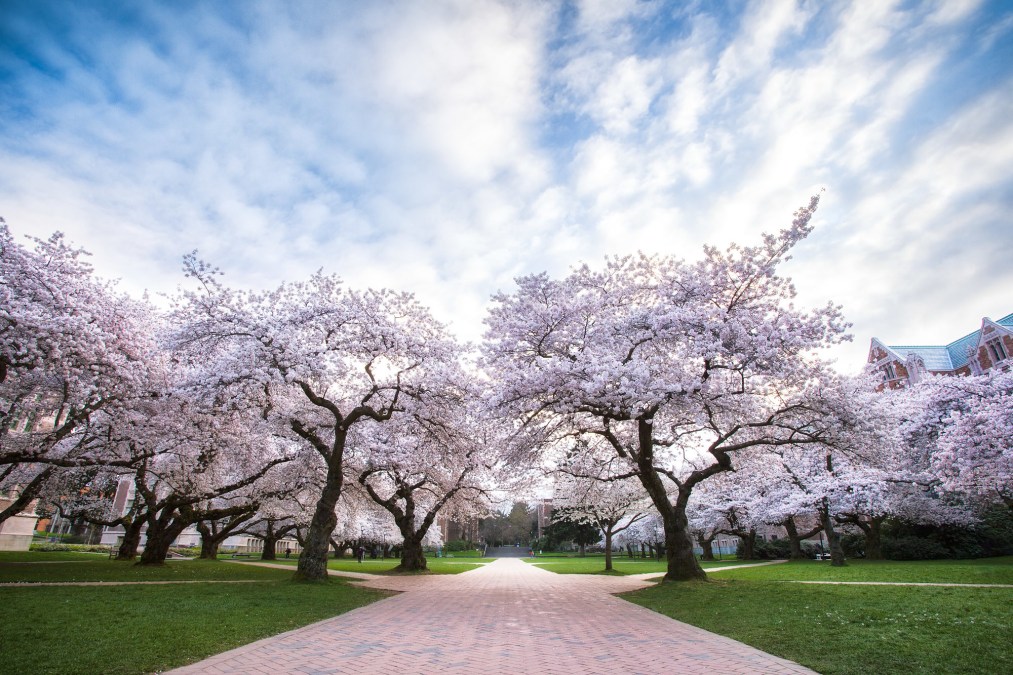 The cherry blossom trees on the University of Washington's Seattle campus draw thousands of visitors each spring, but this year, administrators are encouraging people to instead admire the delicate pink and white petals online.
The university announced Monday that it's made several virtual viewing options available, including a live webcam overlooking the university's main quad, a virtual tour that guides users around campus while pointing out different species of cherry blossom tree and a Twitter account named UW Cherry Blossoms.
In addition to closing off its campus, the university also announced it won't track the full bloom timing of the trees this year as it has in previous years.
In bold and underlined text, the university asks that everyone "please avoid coming to campus to see the cherry blossoms and instead enjoy them virtually."
The university also points users to a map run by the Seattle Transportation Department's urban forestry division that includes an inventory of the city's street trees, many of which are cherry blossom trees.
There are at least nine varieties of cherry blossom tree on the University of Washington's campus, which typically bloom from February through May.