U. Wisconsin-Madison consolidates IT, starts co-location with state
The university is undergoing a major consolidation project and entering a new co-location agreement with the Wisconsin Department of Administration.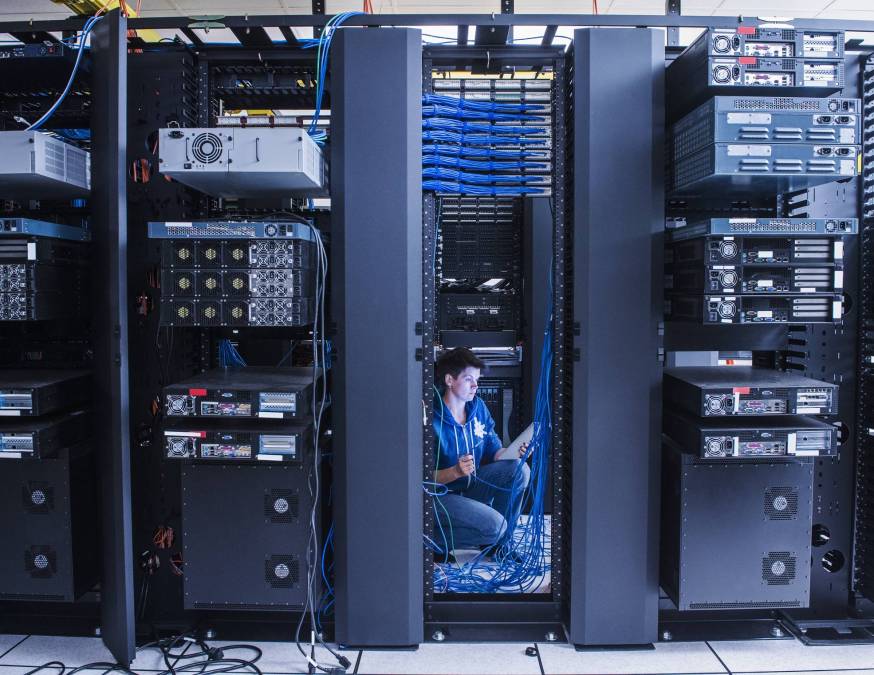 The University of Wisconsin-Madison recently announced several steps underway streamline IT operations, including a co-location agreement with the state government and the integration of two central IT departments.
UW-Madison, which enrolls more than 45,000 students, officially integrated its administrative IT services center with its central campus IT team last month. The university also entered a partnership with Wisconsin's Department of Administration this week, with a goal to begin implementing services for its data centers.
The two projects were natural developments of long-time partnerships, IT communications director Mary Evansen told EdScoop, who added that neither choice was made solely on cost-savings or for a specific initiative or project.
Though the university's Administrative Information Management Services is still operating independently, she said, the team is now designing how teams, including those at the Department of Information Technology — which offers shared services and technology support — will be integrated under the new arrangement. Some tasks will naturally "dovetail" together, she said, like the work of supporting various departments.
"Uniting our two organizations follows industry best practices to create a comprehensive center of expertise," university Chief Information Officer Lois Brooks said in a press release. "We're excited for the opportunities this will provide for staff to take on new positions and projects as our university IT needs continue to evolve. We also anticipate shared design processes for both teams to work together to identify university IT priorities and opportunities."
The move to co-locate data center services with the state's administration department is in the same vein. UW staff could gain professional development opportunities and gain access to more equipment.
"It really is just kind of an investment in the future," Evansen said. "In order to continuing to maintain the equipment and to maintain everything that we have in our data center, we would be spending money in the future to do that and so it really is going to be something that gives a benefit going forward."
Some of the systems included in the co-location agreement are administrative computing systems, enterprise storage systems and the campus's private cloud service.
UW already is in a co-location agreement at a commercial location, but the partnership with the state will significantly expand capacity and free up space, university leaders said. Migration will run through 2022, according to a press release.
"You're handing off your most precious assets from an operational standpoint and entrusting your hosts to keep it safe. That requires a trusted partner," Terry Bradshaw, data center service lead at the university's IT department, said in the press release. "The DOA has welcomed us with open arms. And because of that level of trust in this relationship, this is absolutely the right partnership for us."