Using 'USB Killer,' former student fries $58,000 in college computer equipment
An alumnus of The College of St. Rose destroyed 66 computers, monitors and digital podiums using a device he bought online.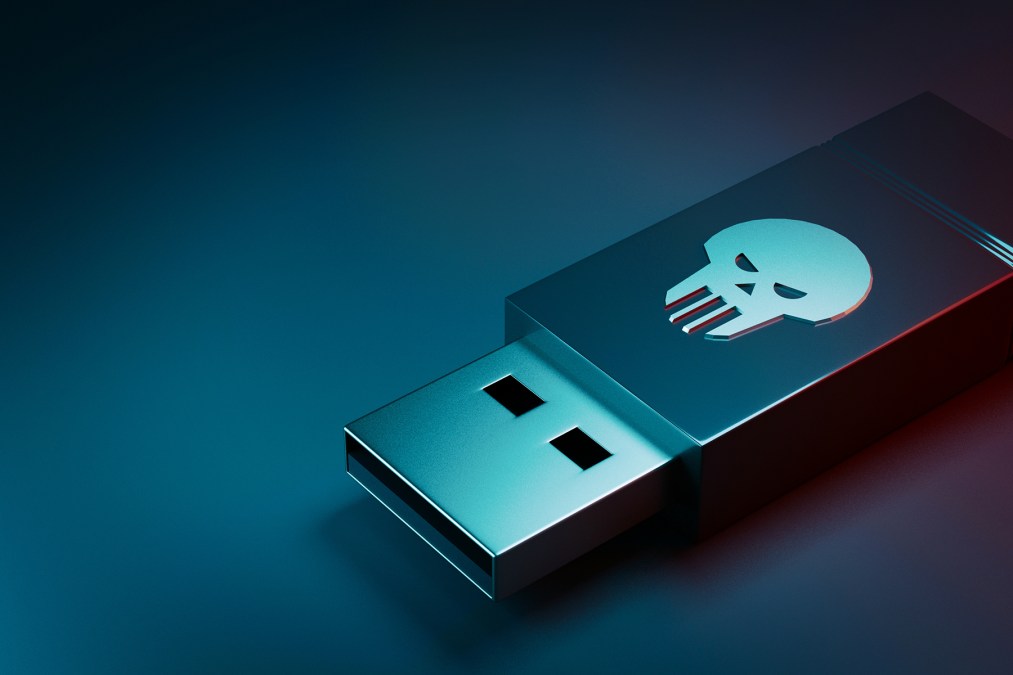 A former student of The College of St. Rose, a private college in Albany, New York, pleaded guilty last week to destroying computer equipment owned by the college by using a weaponized USB drive.
Vishwanath Akuthota, age 27, who graduated from St. Rose with an MBA in 2017 and resides in the U.S. on a student visa, initially pleaded not guilty to the charges against him, but later admitted that on Feb. 14 he inserted a "USB Killer" into 66 computer, monitors, and computer-enhanced podiums, according to the Department of Justice.
The incident has resulted in more than $58,000 in damages to the college, which Akuthota must repay according to the terms of his plea agreement.
As Akuthota inserted the USB Killer into computer equipment, he recorded himself on his phone proclaiming, "I'm going to kill this guy," and — after destroying the host device — stating, "It's dead," and, in another instance, "It's gone. Boom," according to court documents obtained by DZ Net.
Disguised as a typical USB thumb drive, the device fries the hardware components of a computer by sending rapid, high-voltage power surges into the device it has been connected to.
Such devices can be easily purchased online — as was done by Akuthota — for less than $100. Similar homemade devices can also be constructed using easily accessible parts.
However, despite the obvious potential for harmful misuse, USB Killers do have apparent legitimate application. According to USB Kill, the Hong Kong-based company that originally developed the device, the device is developed and sold as a testing device intended to test USB ports against power surge attacks. The company said it "strongly condemns malicious use of its products."
Akuthota currently awaits sentencing, which has been set for Aug. 12. He could serve up to 10 years in prison, a $250,000 fine and three years supervised release after his sentence has been served.
The motivation for Akuthota's attack on St. Roses's computers is unclear and no other individuals have been charged in connection with his crime.
St. Rose told EdScoop it has been asked by law enforcement not to comment on this case.