Academic fraud spikes as students study from home
Threat intelligence researchers at Cisco Talos said they've observed a fourfold increase in searches for homework-for-hire services since fall 2019.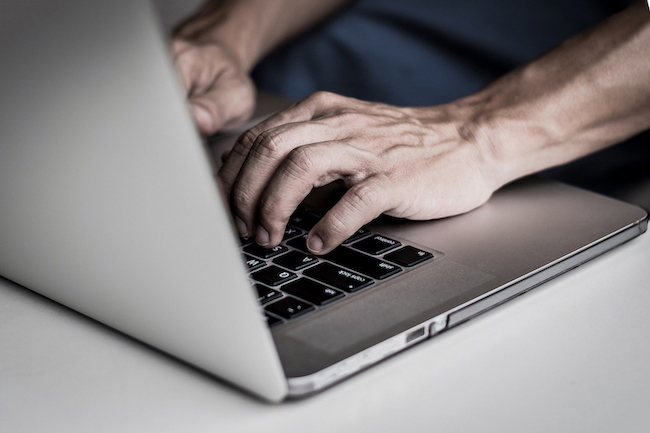 A growing number of students are searching for websites that allow them to cheat on homework this semester as more students move to virtual learning, according to new research from the threat intelligence group Cisco Talos.
Hundreds of websites offering to do homework or take exams for students are popping up on the internet and taking advantage of students' increased presence online as they learn remotely during the pandemic, Jaeson Schultz, a researcher at Cisco Talos, told EdScoop. In some cases, these websites threaten students' cybersecurity, he said, with some domains exploiting requests for help by infecting their devices with malware.
Currently, searching for the phrase "do my homework" on Google yields 270 million results, according to results of the group's investigation that were published last week. Researchers found there has been an approximate fourfold increase in the number of searches for domains that participate in "academic fraud" since fall 2019.
The COVID-19 pandemic's influence on how students attend school, Schultz said, appears to have influenced many students to seek creative ways around doing some of their assignments.
"As more and more people are doing most of their classes online it's only become that much easier for folks to do things like have their homework done for them, or even have their tests taken for them," he said.
However, the overwhelming majority of these services are too good to be true, he said.
The researchers commissioned a four-page Ph.D.-level essay from one such service to gain a clearer understanding of how they work and what students' experiences are like, but Schultz said what they received back was disappointing. For the cost of approximately $50 from the popular homework-for-hire service EssayPro, researchers received what they considered to be a finished product barely fit for a high-school essay that contained errors — including right in the essay's title — along with outdated statistics and references.
"The best case, you get a really crappy essay from these people," Schultz said.
But after investigating several other services, researchers found that failing an assignment with a poorly written paper was not the worst thing that could happen to students committing academic fraud through these services.
"We saw signs that they're actually serving up malicious content, turning people's web browsers into cryptocurrency miners or literally infecting their computers with malware," Schultz said.
This poses a serious threat, not only to students but also to anyone else who shares the student's network, he said.
"One person in the house gets infected there is a chance that everybody else in the house could get infected as well," Schultz said. "And you combine that with the fact that many home networks are less protected than your enterprise networks … it's a lot easier for things to spread. These services are not providing very good content … and you're definitely cheating yourself by hiring someone else to do the work for you that you're supposed to be doing."