Universities are moving more than just classes online
The coronavirus pandemic has forced classes and testing online, but essential services like counseling and activities like art and music are also continuing virtually.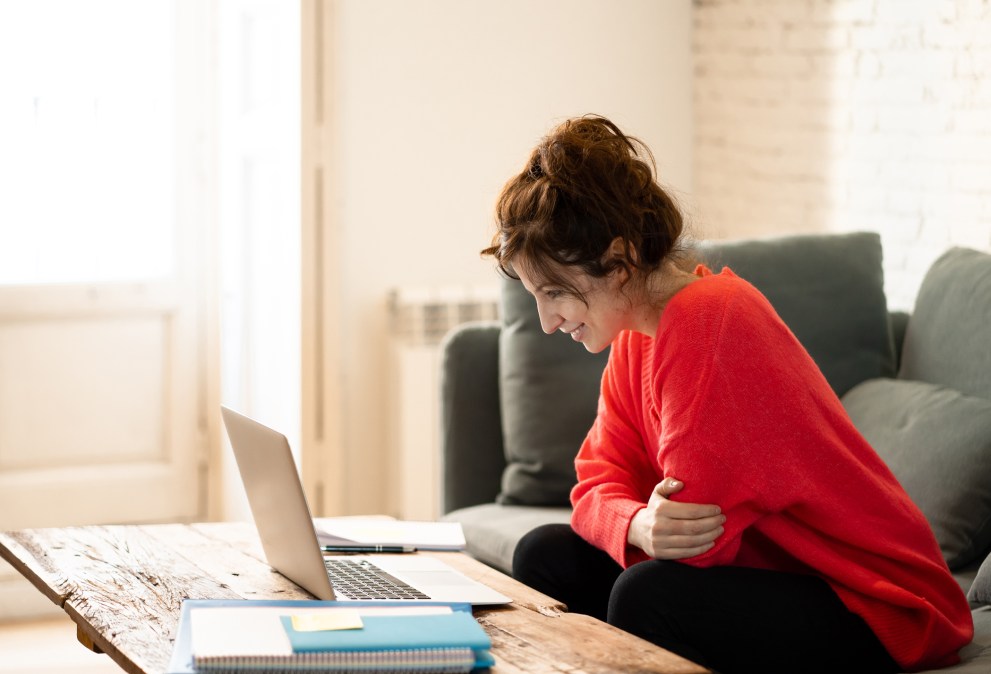 Now that the majority of classes have been moved online as universities adapt to the new reality of higher education during a pandemic, institutions are turning their focus to adapt other essential services. These include mental health counseling and class support, as well as student learning opportunities, like performances and art exhibitions, to be remotely accessible to address the needs of students and the community at large.
In March, when many colleges announced their plans to move classes online in response to COVID-19, classes were quickly moved online to try and ensure the continuity of students' learning, and in some cases redesigned to better suit remote learning, like at University of North Carolina at Chapel Hill, where a professor moved his curriculum to a virtual reality platform and mailed his students the necessary equipment to be able to better engage in their online learning.
"When forced by circumstance to move all classes online, institutions and the higher education community proved their ability to think adaptively," Susan Grajek, vice president of communities and research for Educause, wrote EdScoop in an email.
But students rely on their institutions for more than just classes, she said, and recognizing the diverse needs of students, colleges are working to overcome challenges facing students in their new online education environment. At several colleges, essential services like mental health counseling and urgent-care visits are being redesigned to accommodate social distancing guidelines.
Student counselors at San Diego State University's community counseling program are now providing online counseling to more than 600 clients, the university announced this month, after the center was forced to close its doors.
"Getting 72 student therapists trained to do online psychotherapy in basically a week and a half felt like a Herculean feat," said Juan Camarena, the executive director of the Center for Community Counseling and Engagement. "It's mission critical for us as a college. We tout social justice, and to me, social justice means serving 601 clients when it's really hard. It's doing so while being as creative as possible and giving students the personal and academic support that they need."
In a similar effort to provide students and the campus community with critical health services, the University of Pittsburgh has increased the availability of video visits for both scheduled and urgent-care visits.
"Video visits help keep patients and providers safe while allowing hospitals to have more critical protective equipment when COVID-19 infected people need care at a hospital," said Donald Yealy, chair of Pitt's Department of Emergency Medicine.
Other colleges are moving activities like art exhibitions and performance art showcases online to ensure that students still have the opportunity to present their hard work and continue to learn from their peers. At the University of South Florida, master of fine art students have reimagined their thesis art exhibition as an online experience of their final projects, the university announced Wednesday.
Through a video conferencing call, with about 170 alumni, students, family and faculty attendees, artists were able to answer questions about their work as a series of slides looped through images of the projects. Artists will also be featured in a written series called "Artist Talk," which will introduce each artist and allow them elaborate on their work.
At the University of Cincinnati College, acting classes were unable to host in-person showcase performances, which usually give student actors the opportunity to connect with agents and casting directors. But the acting program's new video series, called the "Virtual Senior Showcase," will allow both the entertainment industry and the general public to see this year's seniors in action.
"Although we've transitioned to remote operations, we remain committed to our ongoing academic and artistic missions," Smith said in a press release. "Our senior Acting students have put in countless hours preparing for their industry debuts in this year's Senior Showcase and they deserve to have their time in the spotlight. They should be very proud of everything that they have accomplished, and we are happy to present this video snapshot of their talent for the entire world to enjoy."
Other campus events, like California State University, Sacramento's annual suicide prevention walk and Pride Week dance, as well as a performance from the Ohio State University marching band, have also been moved online to give students a taste of campus life from home.
"The most gratifying thing we've seen," Grajek said, "[is] institutions across higher education coming together as a community to collaborate on solutions and overcome challenges to ultimately provide supports for the whole student."