Students at UNC are attending class through virtual reality headsets
For 28 students taking associate professor Steven King's "emerging technologies" class, attending class virtually has taken on a new meaning.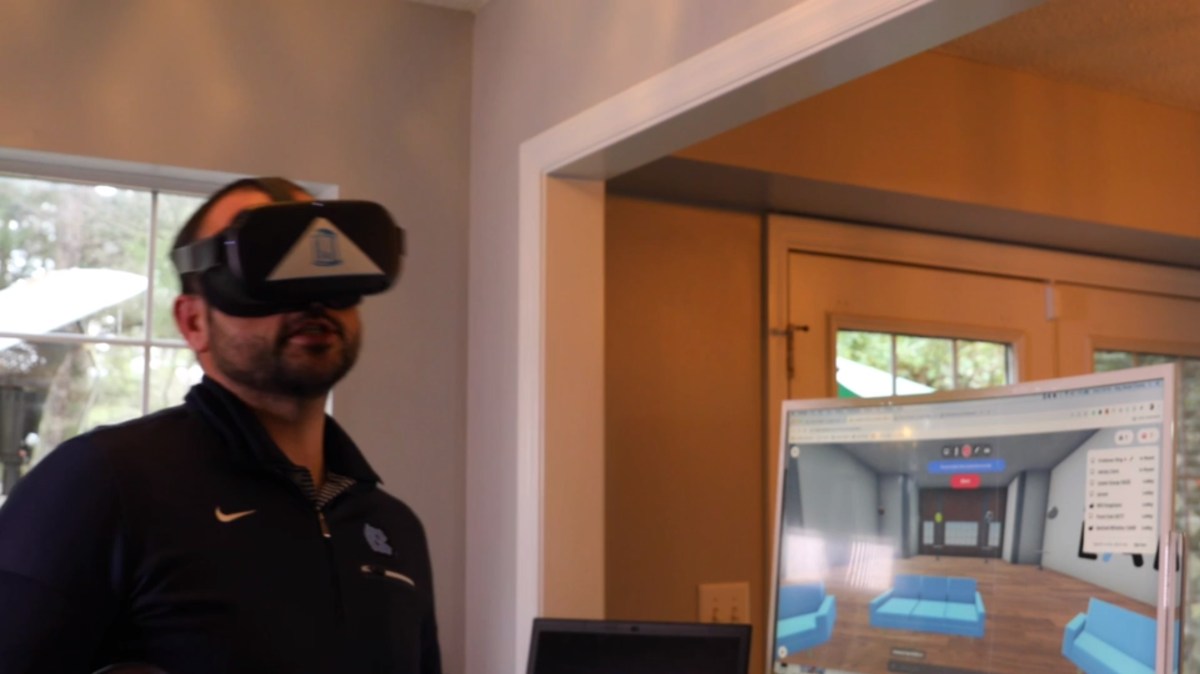 A professor at the University of North Carolina at Chapel Hill last week began teaching his students in a virtual classroom after mailing his 28 students virtual reality headsets.
Steven King, an associate professor at the Hussman School of Journalism and Media, developed the virtual classroom for his "emerging technologies" class, according to a report from The News & Observer. Students are using Oculus Go headsets, which cost between $150 and $200, to meet in a virtual classroom designed by King.
Screenshots of the class shared by King on Twitter show avatars selected by students — a collection of panda bears, ducks, robots and other characters — floating around blue couches in a room with a wall that reads "UNC Reese Innovation Lab," a real facility at the journalism school dedicated to creating and sharing "immersive storytelling experiences," according to its website.
"You are going to be able to look and move around the room, you're going to be able to interact with other people and hopefully by the end of the class today we'll have a great understanding of how we interact with each other in these new virtual worlds," King says in an introductory video to his class.
King's class using virtual reality in the classroom is one of many recent examples of universities adapting to the restrictions of distance learning that have become normal for universities during the COVID-19 pandemic.
Campuses have also begun offering virtual tours, moving their graduation ceremonies online and are also rallying their researchers to develop tools, resources and supplies like ventilator parts and 3D-printed face shields to assist a nation of health care professionals facing mounting challenges.