Temple's online MBA students tap VR for second year
The emerging technology has received "enthusiastic feedback" from students in its second year of use, a Temple University professor said.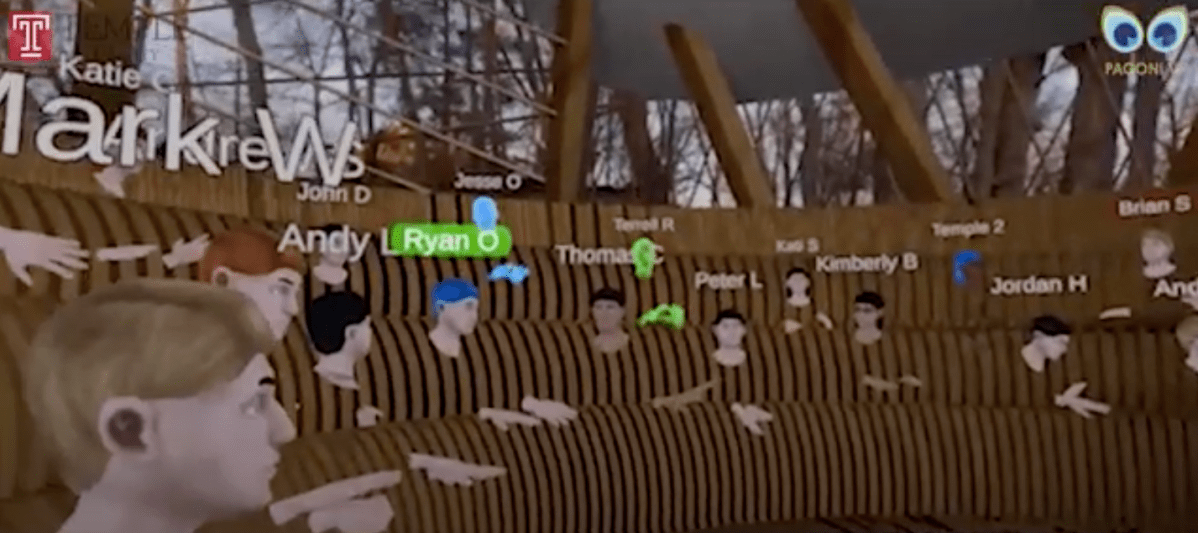 For the second year in a row at Temple University, some online MBA students are sliding on virtual reality headsets to visit their classrooms.
The software company Pagoni VR announced on Wednesday that starting last month, some graduate students attending classes led by business professor Bora Ozkan began using virtual reality to enter virtual lecture halls with their peers, where they can customize their appearances and interact with a 3D avatar of the instructor.
The class, which focuses on fintech, blockchain technology and digital disruption, has received "enthusiastic feedback," said Ozkan, who's taught using Pagoni VR's software — called Project Chimera — for four weeks so far this year.
"I am excited to have the opportunity to utilize this emerging technology once again and bring students back on campus safely, in a virtual format," Ozkan said in a press release. "One of Chimera's best features is that it does not require advanced technical skills and professors like myself can simply teach as if we were in a lecture hall. This offers the ability to engage with remote students in a shared experience that invokes a much higher level of participation."
After students put on their Oculus VR headsets, they can see avatars of other students and Ozkan, who can either choose to be a generic avatar himself or project his likeness — captured by a nearby camera — into the virtual environment. The VR program debuted last year during the pandemic, but Jimmy Giliberti, the general manager of Pagoni VR, told StateScoop the Philadelphia-based institution of about 40,000 students had intended to use the solution before the health crisis began.
"Headsets had been ordered and sent out and the team was ready to go, and then COVID-19 hit," Giliberti said. "That was the original view of what we were looking at, and COVID-19 made a very interesting spin on that, and basically made everybody remote."
Many professors have struggled during the pandemic to replicate the levels of engagement and meaningful student-instructor interaction they had during their in-person classes. One professor told EdScoop that even spending tens of thousands of dollars converting a room in his house into semi-professional video recording studio was inferior to a traditional classroom.
Other efforts to bridge the distance include the use of holograms at the University of Texas, Austin. VR is also employed in courses at Fordham University in New York, Giliberti said, while other institutions, like Lincoln University in Missouri, toy with the concept of VR and its potential.