Ohio State marching band makes virtual performance during pandemic
Sixty-one band members recorded audio and video performing the "Buckeye Battle Cry," an effort "to make people happy" during a time of social distancing.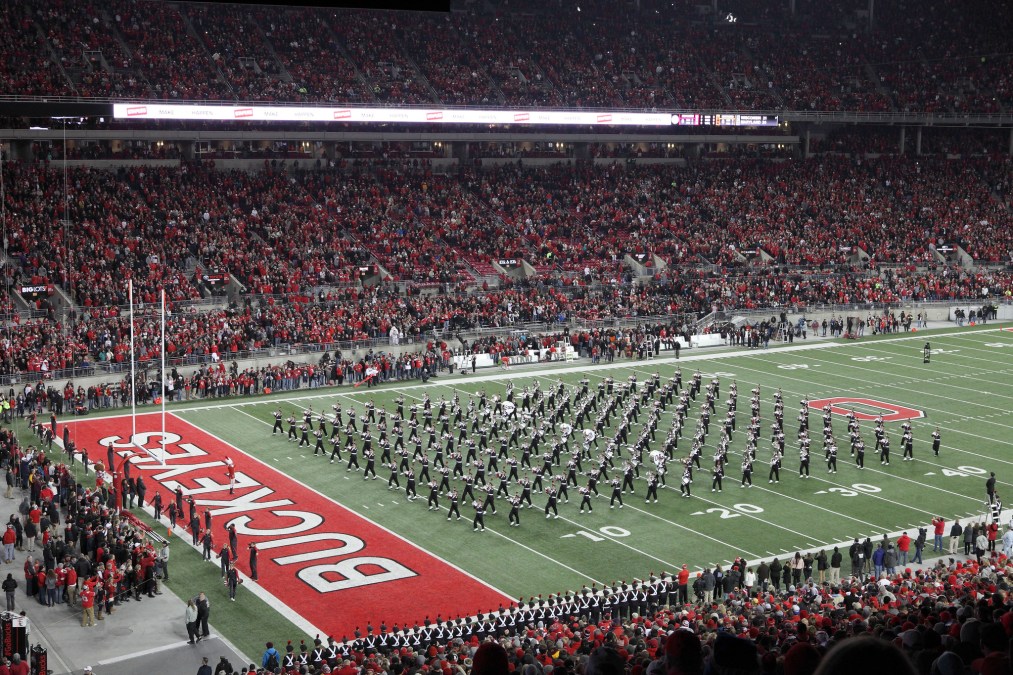 The COVID-19 pandemic can't stop the Buckeye Battle Cry.
The Ohio State University Marching Band posted a video to their social media channels Sunday where 61 members of the band recorded themselves playing the school football team's theme, the "Buckeye Battle Cry." Normally, the song kicks off every football game at the university, but in a time when universities everywhere have suspended in-person classes due to the coronavirus pandemic, the band is trying to unify students, faculty and alumni alike with the song.
"It was an opportunity for us to lift the spirits of the Ohio State community, and that means the students, the band's alumni, Ohio State fans and Ohio as a whole," Evan Drexler, the band's communications manager, told Ohio State News.
Luke Boyle, who plays the baritone horn for the band, edited the audio of the band members together, while Drexler edited the videos.
"This band means so much to so many people and to do something that would bring a smile to people's faces in a difficult time is something that we had to do," Drexler said. "I almost feel like it's our job in some respects to make people happy."
The Buckeye Battle Cry was first composed in 1919 and was adopted as the university's fight song after winning a song contest. In addition to being played at the beginning of every Ohio State University football game, it's also played every time the team scores, according to a website dedicated to the songs of the Ohio State University.
The marching band, known as "the Best Damn Band in the Land," has been performing since the late 1800s, and is one of the few all-brass and percussion college marching bands, according to its website.