Lone Star College to launch fully virtual LSC-Online this summer
Houston's Lone Star College plans to launch LSC-Online, a fully online college, this August, a project six years in the making.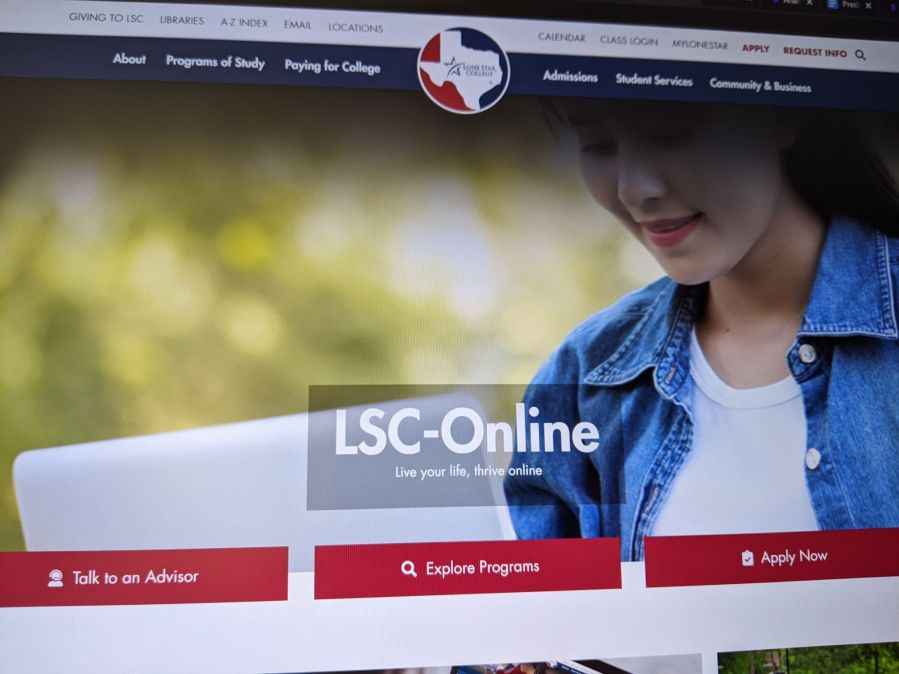 Lone Star College, a large community college system in Houston, Texas, is this summer launching a new online college, called LSC-Online, a move its vice chancellor said administrators have discussed for more than six years.
The system's eighth college targets students who want to learn completely online, said Seelpa Keshvala, the new college's CEO and vice chancellor. That includes military, out-of-state students and eventually international students who are interested in completing a completely online associates degree, she said.
LSC-Online is set to offer more than 30 programs and three online transfer degrees this fall, each designed for students to easily continue on to other institutions.
The system, which enrolls about 74,000 students, already dedicated time and resources to online programs, first using the name LSC-Online in 2009 to house its supplementary online courses, Keshvala said — but the new, fully online college is set to build on that success by reviewing online learning approaches, improving associate degree programs and looking for new programs that lend themselves to an online format.
Lone Star College is one of two community college systems that serve the Houston area. The other is the Houston Community College system, which runs HCC Online. HCC Online is the third-largest online community college in the U.S., according to its website.
'The timing was right'
About 680 students are already registered to take courses at LSC-Online when it launches this August. Keshvala said LSC saw online enrollment even before the coronavirus pandemic forced all classes online, but the switch prompted more students to consider taking fully online courses after in-person classes resumed.
"It became even more clear that the timing was right for us to move forward with this plan," she said.
As of last fall, more than half of LSC students had taken at least one online course, and about a third had taken fully online courses. LSC-Online relies heavily on the foundation the community college system already built for online courses, with the goal of running "relatively lean" as an online campus, Keshvala said.
Keshvala said LSC-Online adds about $2 million to the system's budget, mainly for personnel. More than 100 faculty applied and about 40 faculty are now transferring from LSC to teach entirely online, she said, and those faculty are now working with instructional designers who work on online programs.
"Not every faculty member knew about that as a resource," Keshvala said. "So now [we] couple instructional designers with our faculty and work to build online courses that are easy for students to navigate. From what students have told us anecdotally, it's hard to navigate an online course. They all look a little different. We want our classes to be easy for students to navigate and to look a particular way."
Not a 'top-down college'
About three-quarters of community college students said in a survey published this week they'd like the option to take some courses fully online.
Beyond offering students a new opportunity, the LSC-Online campus also allowed the college system a chance to review the software it uses to improve or monitor online coursework, such as online proctoring software, Keshvala said. She said the LSC system subscribes to an automated proctoring solution, but faculty said that reviewing the tests flagged by the software takes too long.
Considering new approaches to online coursework involves engaging LSC-Online faculty, but also talking to faculty at other campuses teaching online courses, Keshvala said.
"Our whole philosophy with launching this college is this not going to be a top-down college," she said. "This is going to be something that our faculty, our leaders here are working alongside our support team, and sharing best practices, and then how do we get those best practices out there for the rest of our faculty across the system that are teaching online classes."