Gallaudet experiments with using holograms to teach ASL 
Gallaudet University is among the institutions considering using hologram tech to reach new audiences and enrich engagement.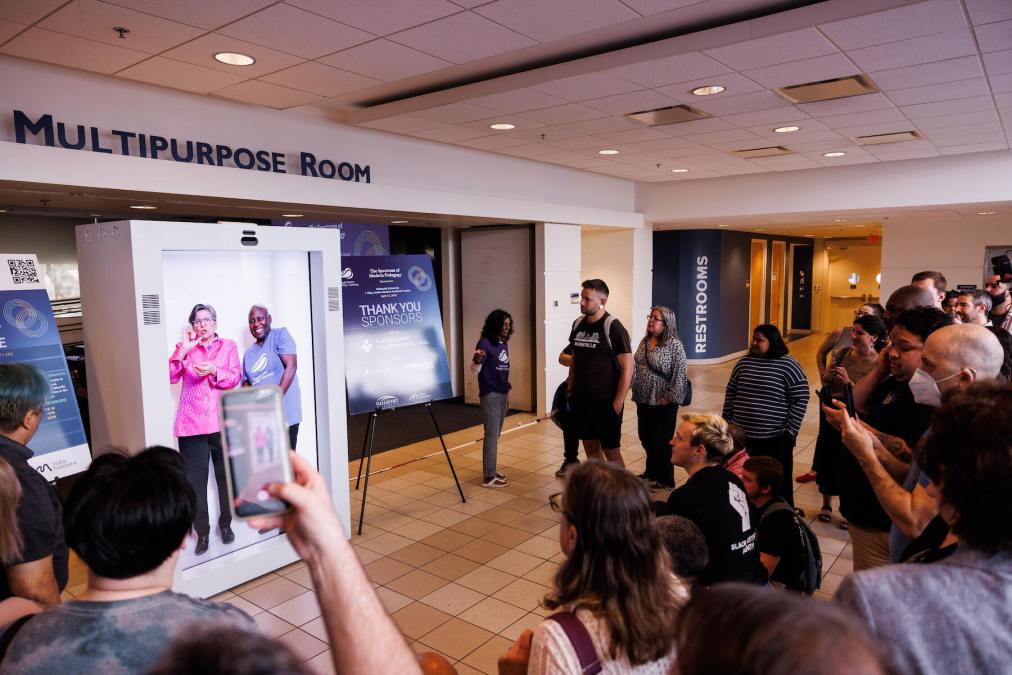 Gallaudet University, the Washington, D.C. institution for deaf and hard-of-hearing students, is looking for new and innovative ways to teach American Sign Language.
While online video conferencing tools are helpful to reach remote learners, the technology has limitations for ASL users, Laurene Simms, Gallaudet's chief bilingual officer, said in an interview. She said ASL is a spatial language and facial expression and body positioning convey meaning alongside hand gestures. On a small computer screen, she said, it can be difficult for people to communicate in ASL since full body movement isn't easily captured.
To address this, researchers at Gallaudet are exploring the potential use of hologram technology in ASL instruction to beam life-size ASL instructors into classrooms from anywhere in the world.
With the support of a grant from the Andrew W. Mellon Foundation, Simms and colleagues at Gallaudet worked with a company called Proto to showcase the technology at a university event last month.
"It was kind of surreal, kind of like Star Trek," Simms said, describing the experience of being turned into a hologram and talking to audience members from Proto's seven-foot-tall holographic display.
'It's real'
Proto, based in Los Angeles, bills itself on its website as "the world's first and only holographic communications platform with its own hardware, software and app ecosystem." Its life-size holograms, displayed on giant touch screens, are increasingly featured at large conferences, promotional events and even on TV chat shows. But the technology is not just a fun gimmick – it has a variety of useful real-world applications, said David Nussbaum, Proto's founder and CEO.
Nussbaum said he hopes that Proto will become ubiquitous in schools, offices and homes, with the capacity to translate any language – even ASL – into written or spoken words. The company's screens can display pre-recorded or live-streamed holograms.
Unlike augmented reality or virtual reality, holograms don't require a headset and can therefore be easily viewed by large audiences, Nussbaum said.
"It's real, you can just look at it," he said.
It's expensive
While the technology is exciting to educators such as Simms, it is expensive. One seven-foot display from Proto sells for around $65,000, Nussbaum said, though smaller displays and rentals are also available.
While researchers at Gallaudet are eager to keep experimenting with the technology, the institution isn't ready to invest in it yet, Simms said. He said the technology's expense is a major limitation, but with more funding and some technical improvements, it could become an option.
Setup is straightforward, but it requires a decent camera, a strong internet connection and good lighting against a white background, Simms said.
"It's not something you could do from a Starbucks," she said.
In testing, Simms said, students were far more enthusiastic about the hologram tech than Zoom calls. And with a life-size instructor in the room, conversations feel more interactive, she said.
Aside from instruction, Simms said, holograms have the potential to help preserve ASL, creating a formal record of the language through 3D recordings.
"It's not spoken, it's not verbal," Simms said. "If we don't take action, it could fade away."