Harvard, other schools reverse course on fall campus openings
The Ivy League school, along with USC and Hampton University, decided against in-person learning for the fall semester as the coronavirus pandemic continues.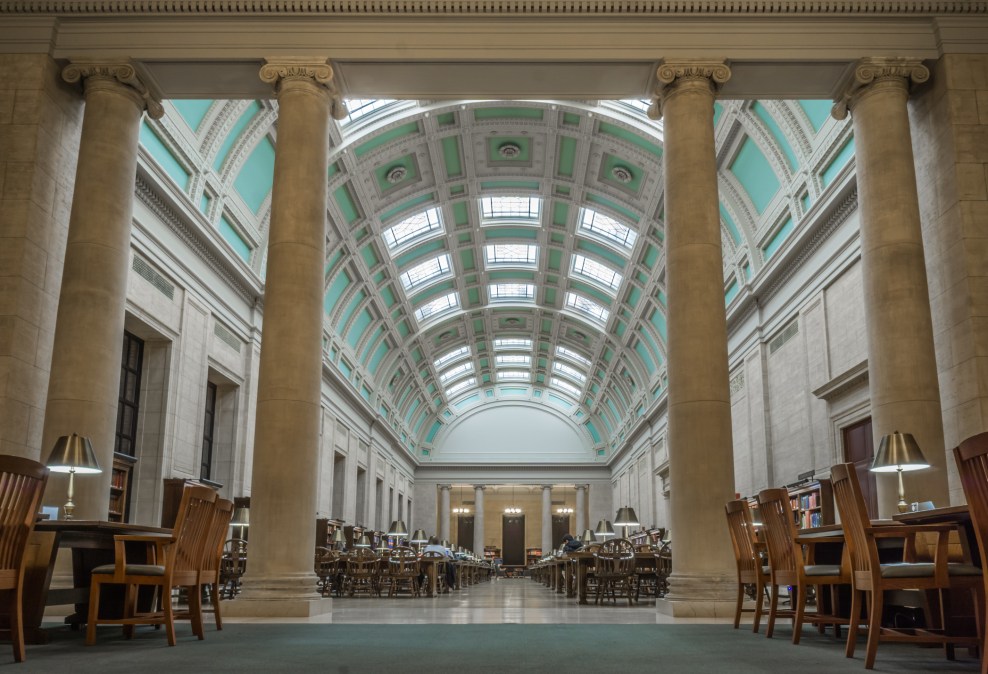 Harvard University and at least two other universities have announced they will keep instruction remote for the fall 2020 semester.
The Ivy League university announced Monday that it will hold all courses online for undergraduate and graduate students for the 2020-21 academic year. The university will invite its freshmen class to live on campus, but classes will be held remotely. The decision was made to avoid "again facing the prospect of asking our students to leave on short notice prior to the end of the semester," university leaders said in an email to students, according to the Harvard Crimson.
Under the arrangement, in addition to the freshman class, upperclassmen can also apply to return to campus. Those students will be required to justify why it is essential for them to complete their educations on campus as opposed to at a distance. All returning students will live in single bedrooms with a shared bathroom, according to the university.
Returning students will also be required to sign a community compact agreement that requires daily symptom attestation, viral testing every three days, participation in contact tracing, practices like mask wearing and social distancing and training. Students who test positive will be isolated and cared for by university health services, the Crimson reported.
A full decision has not yet been reached for the spring 2021 semester, the Crimson reported, but one scenario allows for freshmen to learn at a distance, and for seniors seniors to be allowed to return to campus to wrap up their time with the university.
"Harvard was built for connection, not isolation," the email from the university president and deans said. "Without a vaccine or effective clinical treatments for the virus, we know that no choice that reopens the campus is without risk. That said, we have worked closely with leading epidemiologists and medical experts to define an approach that we believe will protect the health and safety of our community, while also protecting our academic enterprise and providing students with the conditions they need to be successful academically."
The Harvard announcement comes as schools like the University of Southern California — which had previously announced it would welcome students back to campus this fall for in-person instruction — have announced their intent to conduct their fall semester at a distance.
"Given the continuing safety restrictions and limited densities permissible on campus, our undergraduate students primarily or exclusively will be taking their courses online in the fall term, and on-campus housing and activities will be limited," the university announced last week. "We are now recommending all undergraduates take their courses online and reconsider living on or close to campus this semester."
The University of Southern California intends to offer some limited in-person activity, according to the announcement.
"We believe we can keep students, researchers, staff and faculty safe with our low-density plan," the announcement said.
Similarly, Hampton University, a small private institution in Hampton, Virginia, announced it will reverse course and only offer remote instruction for the fall semester.
"In my previous communication to students, I stated that the university was making plans to reopen the campus for the fall 2020 semester. In the short period of time that has passed since my last communication, the COVID-19 situation has changed drastically. As a result, the university must make changes to its initial plans," University President William Harvey wrote. "Hampton University will provide remote instruction online for the first semester of academic year 2020-2021. If conditions permit, we anticipate reopening the campus for in-person instruction in the spring of 2021."
Hampton, USC and Harvard join a now-growing list of universities to keep learning online for the fall semester. More than 100 universities, as of July 7, were still planning on conducting their semesters in-person in some fashion.