COVID-19 resurgence forces colleges to change reopening plans yet again
Record breaking infection rates and expected holiday travel have forced colleges and universities to reevaluate their plans to resume in-person activity.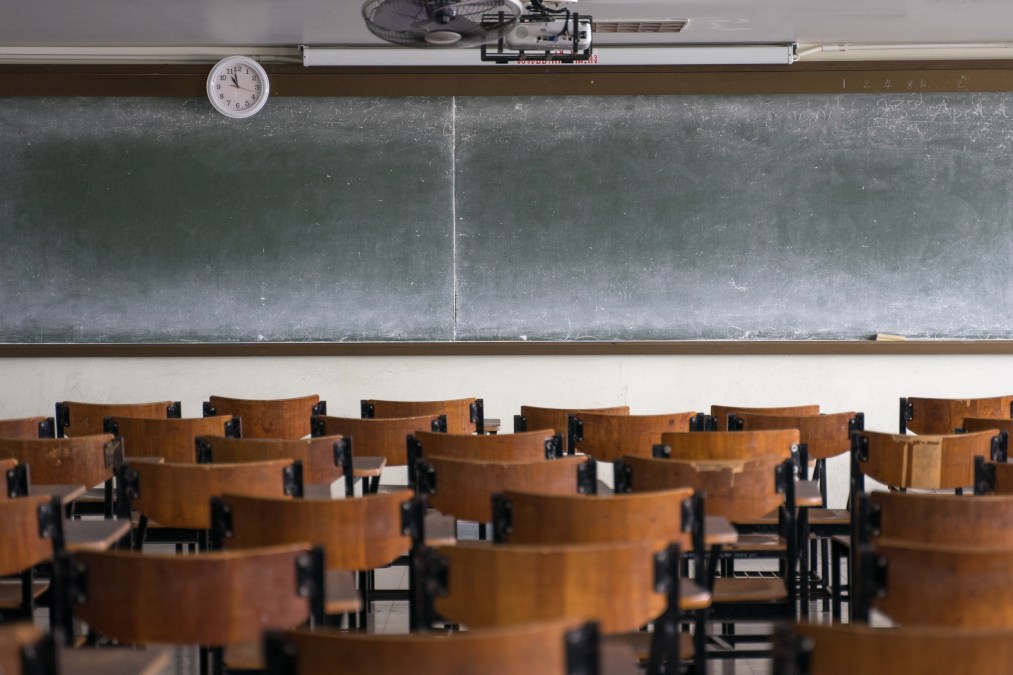 As COVID-19 cases reach all-time highs around the country, and amid concerns that holiday travel may contribute to even larger surges, many colleges and universities are once again changing their reopening plans, with some institutions moving all classes online before the Thanksgiving break and others going so far as to announce that spring semesters will be fully remote.
The United States has recorded more than 247,000 deaths and more than 11.3 million confirmed infections from the coronavirus, with new cases averaging more than 140,000 per day. Over the past week, the number of new cases per day is rising in every state.
Health experts have blamed the increase in COVID-19 cases in part on the onset of cold weather and relaxing safety precautions, but the expected onslaught of holiday travel could also contribute to even greater infection numbers over the coming months.
And at colleges and universities, which typically see millions of students travel over Thanksgiving and the winter holidays the threat of becoming hotspots of infection is forcing schools to upend their typical campus calendars to mitigate the impact students might have on spreading the virus.
University of Maryland President Darryll Pines, told students and faculty on Friday that the state was entering a "coronavirus danger zone," after Maryland Gov. Larry Hogan announced a 53% increase in hospitalizations and a 52% increase in cases per 100,000 residents in the state.
"We are announcing that all undergraduate courses will transition to online instruction, effective Monday, November 16 and remain that way for the remainder of the semester," Pines wrote in a letter to students and faculty. "These measures are being taken in the best interest of the health and well-being of our campus community."
Pines encouraged students to begin making plans to return home for the remainder of the semester if possible and urged them to take a COVID-19 test before traveling in order to prevent virus spread to family and friends.
Similarly, Michigan State University announced it will transition all of its classes online beginning Wednesday, after an executive order from Gov. Gretchen Whitmer limited in-person classes.
The university had initially intended to pivot back to fully online operations after the Thanksgiving holiday, but Michigan Gov. Gretchen Whitmer announced a ban on all in-person learning at colleges and high schools on Sunday, forcing Michigan State to change its plans for remote instruction.
In Philadelphia, colleges and universities will also be forced to deliver classes online only beginning Friday after state leaders announced new restrictions to mitigate further spread of COVID-19; the University of Wyoming also moved all its classed online on Monday, citing soaring COVID-19 cases on campus and around the state.
Other schools, including Eastern Illinois University, the University of Nebraska, the University of Missouri, James Madison University and the University of Wisconsin's Eau Claire, Stout and River Falls campuses, announced they will cancel in-person classes after the Thanksgiving break and finish the remainder of the semester online.
"We all had high hopes of returning to campus after the fall break to continue our in-person classes," UW-Eau Claire chancellor Jim Schmidt, wrote in a campuswide letter. But recommendations from Wisconsin Gov. Tony Evers prompted the university to move to remote instruction after Thanksgiving, he said.
Looking forward to the spring semester, some colleges and universities are already preparing to continue remote instruction, including Georgetown University, which will be conducting the spring semester in a hybrid format with the majority of classes remaining online, and Clark Atlanta University, Morehouse College and Spelman College in Georgia, which all announced plans on Monday to limit in-person classes for spring in anticipating a continued spike in COVID-19 cases nationwide