Arkansas Gov. Hutchinson targets computer science education as new NGA chair
As the new chair of the National Governors Association, Arkansas Gov. Asa Hutchinson said he intends to use his home state as an example of computer science education expansion.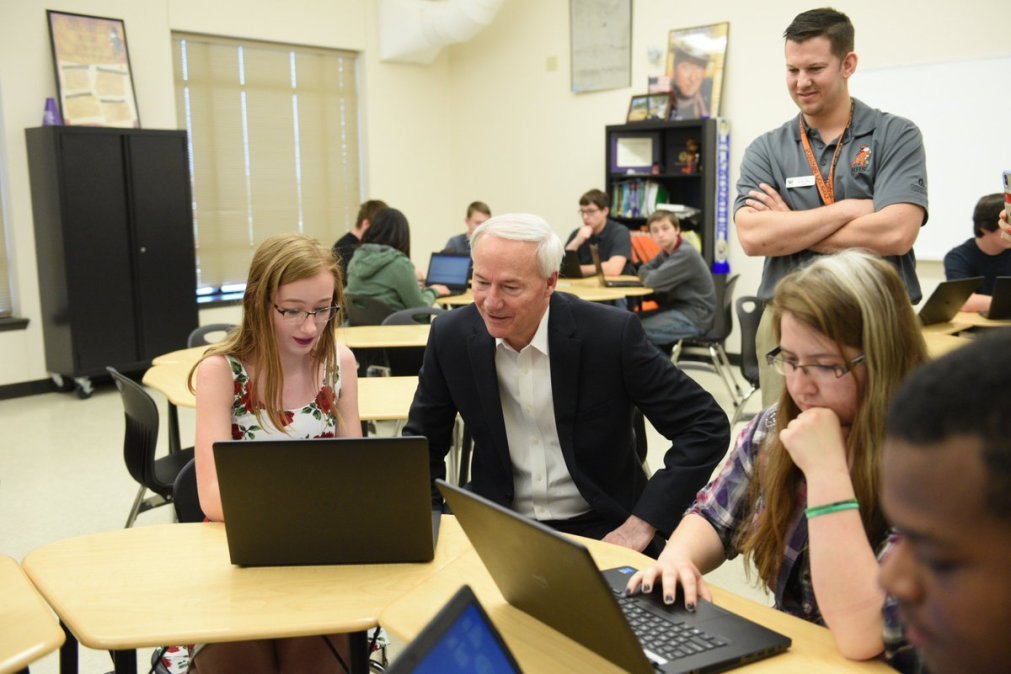 Arkansas Gov. Asa Hutchinson said he intends to use the state as an example for computer science education expansion in his new role as National Governors Association chair, according to an announcement made by the organization on Thursday.
The association, made up of the governors of 55 states, commonwealths and territories, elected Hutchinson on Thursday. Hutchinson displays computer science education as one of the main points on his administration's website and used the topic as one of the platforms for his 2014 campaign.
As of 2020, 20 states require all public high schools to offer computer science, according to the 2020 State of Computer Science report. K-12 schools and higher education institutions are exploring how to meet demand for computer science workers; the Bureau of Labor Statistics predicts 11% growth in computer science and information technology jobs from 2019 to 2029. Arkansas launched its computer science initiative in 2015, with the state legislature passing a mandate that schools offer computer science courses that year.
In 2020, a task force that reviewed the program found that since the requirement became effective, student enrollment grew from 1,104 students in 2014-15 to 9,813 in 2019-20. The number of students enrolled in college computer science diploma programs also grew 21% from the fall of 2014 to 2020, when 3,282 students were enrolled.
"While the growth occurring in Arkansas's higher education institutions is not as large as the high school student growth, enrollment has been climbing since 2016, and given the continued increase in enrollment at the high school level, postsecondary enrollment is likely to continue to increase in future years," the report read.
Arkansas passed a bill in March that requires all Arkansas high schoolers take a computer science course before graduating and that all public high schools hire at least one computer science teacher.
In the announcement, Hutchinson said he wants to go to other states and discuss practices for expanding computer science education. He said he also plans to work with the White House both on computer science initiatives and on how states and the administration can work together on pandemic recovery, including vaccination efforts.
"We must combat the fear that many have expressed about getting a vaccination," he said in the press release.