Coding bootcamp Flatiron School redesigns courses around hybrid work
The Manhattan-based coding academy Flatiron School is redesigning its courses to better align with the adoption of hybrid work among a growing number of workplaces.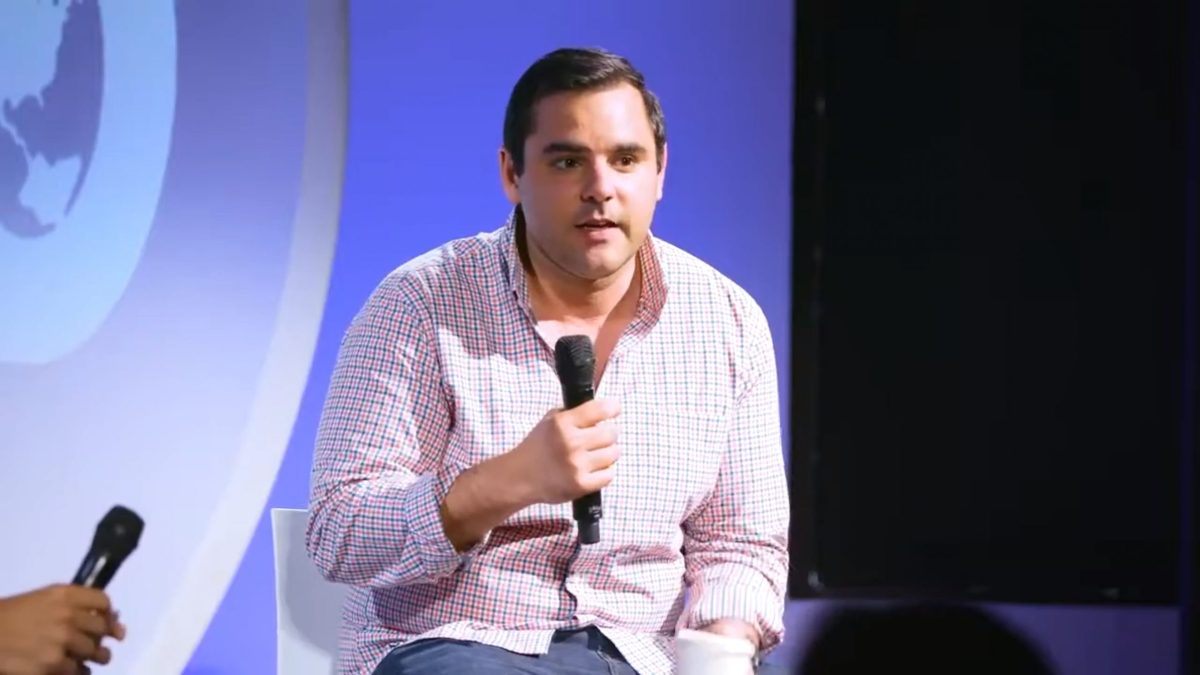 Flatiron School, which claims to be the oldest operating coding bootcamp, announced this week it's redesigning its courses and lectures for a future in which companies increasingly allow their employees to work from the office or remotely.
Coding bootcamps are generally unaccredited programs teaching students skills they need to switch careers or progress in their jobs. For New York's Flatiron School, which was founded in 2012 and acquired by the coworking space company WeWork in 2017, that includes programs in software development, data science, product design and analytics. The institution's primary goal is to place students in jobs directly after graduation, and how those jobs operate completely changed because of the pandemic, CEO Adam Enbar told EdScoop.
The school is mirroring tech companies like Salesforce and Google, which are adopting hybrid policies in which employees can do work in-person or remotely. That's different from how higher education institutions are approaching their returns to campus, where leaders are only truly considering hybrid work in terms of staff, not students, Enbar said.
"One day when you're at work, you're going to be on a conference call, or in a meeting, where there are six people sitting in the conference room, and there's seven people dialed in on Zoom, and that's just the way it's going to be moving forward," he said. "And we're going have to learn how to manage that and how to participate and how to be the person on Zoom."
As Flatiron plans to reopen its campuses as early as July, students can select one of two schedules: "Live" or "Flex." The school's "Live" schedule is a shorter 12-15-week course structured more like a traditional work or school day. The "Flex" schedule takes longer, but students set their own schedules. Both types of student can go to campus for live lectures, study groups or office hours, or participate online through live or recorded lectures.
Flatiron School is also redesigning how to encourage students to form community through cohorts and how to offer lectures. Students previously worked in a 20-person cohort within a program, but when the pandemic removed that in-person element, more students wanted to connect with people outside of their discipline. Instead, they wanted to work on certain projects or connect over other interests, Enbar said.
The pandemic also highlighted how many lectures are duplicated throughout the system. Now, all lectures and guest speakers will be streamed and recorded so they can be accessed by all students, regardless of location. Students still can go to campus to see the lectures when they're available on campus. What that might look like is one staff member giving a one-hour lecture in the morning on a topic and then another giving another lecture in the afternoon for two hours, to offer more depth on the topic.
Enbar said posting lectures online through this new format also enables Flatiron, which operates eight locations across the U.S., to limit the amount of overlap between professors at its different campuses. Staff who would otherwise produce redundant lectures can now be available to guide small group work or hold office hours.
"Let's just take the person who can give the absolute best lecture on this topic, and have them do it, and again, make that accessible to anybody in any location," Enbar said.
This story was updated on 5/13/21 to correct an error regarding the number of Flatiron School campuses.